The case is relatively simple. Milford Central School in Milford, New York, said that an evangelistic Good News Club couldn't meet on school grounds because it is "the equivalent of religious worship." The club sued for access. Lower courts ruled in favor of the school. Now the Supreme Court will hear the club's appeal. You've heard that story before. But what's really interesting about the case is how friendly everything has been. The Good News Club leaders, who have children at Milford Central, "still maintain a good relationship with the school," according to the Associated Press. The AP reporter notes that "the litigants talked about the case like it was some neighborly disagreement." And their lawyer is praising the school superintendent for maintaining harmony. "No games were played out using the press,'' says attorney Thomas Marcelle, who works with the Rutherford Institute. "Nothing." (Hmmm. Such cordiality hasn't stopped Rutherford Institute president John Whitehead from saying the school has "declared a kind of religious apartheid.") The Second Circuit Court of Appeals decision is available online, as is the dissenting opinion. See more coverage from Reuters and The Washington Times.
For the last quarter-century, Prison Fellowship founder, author, and Christianity Today columnist Charles Colson hasn't been able to vote, serve on a jury, practice law (he had been a lawyer for nine years), or run for office. In case you've forgotten, he's a felon. He served seven months (of a one- to three-year sentence) for a Watergate-related obstruction of justice, remember? Anyway, Florida Gov. Jeb Bush reinstated Colson's civil rights (and those of 21 others) by executive order. "He certainly has served his time," said Bush. "The crime that he committed was a serious one, but I think it's time to move on. I know him. He's a great guy, he's a great Floridian."
The Sun is the latest paper to regret running an ad from the Palm Beach, Florida-based Eternal Gospel Church. The ads usually say that anyone who worships on Sunday instead of Saturday is as bad as a Satanist. The latest ad upset Cardinal William H. Keeler, Archbishop of Baltimore, so much that he took action. "I was certainly astonished to see the ad on Sunday morning and resolved to bring my astonishment to the attention of the publisher as soon as I possibly could," Keeler said. "Even many Catholic people are not aware of the history of nativism of the last century. This is really an echo of the kind of things that were used 150 years ago by the anti-Catholic nativists in the United States." Sun publisher Michael E. Waller sympathizes with Keeler's feelings. "If we'd have realized it was selling a brand or form of hatred, we would have rejected it," he tells his own paper. "We believe in freedom of speech, but we won't accept ads that are basically selling hate." An apology is running in today's papers, the money received from Eternal Gospel is being given to the United Way, and, of course, future Eternal Gospel ads are out. As previously noted in Weblog, the Seventh-day Adventist Church successfully sued to bar Eternal Gospel from calling itself "Seventh-day Adventist."
Laura Schlessinger (that's Dr. Laura to you, but in a good way) took out an ad on the back page of Wednesday's Variety newspaper—a special "Gay Hollywood" issue not to be confused with last week's Entertainment Weekly "Gay Hollywood" issue—offering a "heartfelt" apology to the homosexual community. "While I express my opinions from the perspective of an Orthodox Jew and a staunch defender of the traditional family, in talking about gays and lesbians some of my words were poorly chosen. … Many people perceive them as hate speech. This fact has been personally and professionally devastating to me as well as to many others." Apology rejected. "The anger Schlessinger caused by her words is too great and too profound to simply go away after a qualified admission of some guilt," says Joan Garry, executive director of the Gay and Lesbian Alliance Against Defamation. "Laura Schlessinger's cat-and-mouse game of words has gone on too long. Our community deserves better and awaits genuine words backed up by authentic action." The move comes less than a week after Canadian television stations dropped Schlessinger's show. See more from the Associated Press, Variety, New York Post, and an editorial from The Washington Times.
Related Elsewhere
See our past Weblog updates:
October 10 | 9
October 6 | 5 | 4 | 3 | 2
September 29 | 28 | 27 | 26 | 25
September 21 | 20 | 19 | 18
September 15 | 14 | 13 | 12 | 11
September 7 | 6 | 5
September 1 | August 31 | 30 | 29
August 25 | 24 | 23 | 22 | 21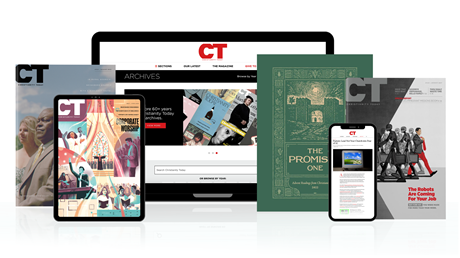 Subscribe to Christianity Today and get access to this article plus 65+ years of archives.
Home delivery of CT magazine
Complete access to articles on ChristianityToday.com
Over 120 years of magazine archives plus full access to all of CT's online archives
Subscribe Now
The Nicest Battle Over Religion in Schools
The Nicest Battle Over Religion in Schools