A new push to teach the Bible in public schools is gaining momentum. But the two widely available Bible-in-public-schools programs are drawing both religious and secular criticism. Some Christians object to the Bible being taught as literature, not history, while other critics say the Bible has no place as an object of study in public education.
The National Bible Association is sponsoring meetings and training workshops on how the Bible can be taught in public schools without violating U.S. Supreme Court rulings. The association and Freedom Forum's First Amendment Center issued The Bible and Public Schools: A First Amendment Guide to wide endorsements last fall. Groups such as the National Association of Evangelicals, the liberal People for the American Way, and the American Jewish Committee hailed the school guide as a "middle way." President Clinton in December introduced revised guidelines for the teaching of religion in public schools, declaring that a public school should not be "a religion-free zone."
Pilot programs under way
Pilot programs in Pennsylvania, Florida, and North Carolina are now testing how to inform school administrators and teachers on bringing the Bible back into public-school classrooms. "Advocates of religious instruction sense that the climate has changed," one speaker said at a Penn State University seminar.
School administrators overreacted to the 1963 U.S. Supreme Court ruling against prayer in public schools, says Charles Stetson of the National Bible Association. "The idea became popular that you can't have the Bible anywhere in public school."
The result is that several generations of school students have little knowledge about the Bible or its role in American history. Stetson says, "Martin Luther King is no longer a 'Rev.' You can't understand his 'I have seen the Promised Land' speech." King, a Baptist minister, gave this historic speech the night before he was assassinated in 1968.
Dolores Villareal of Corpus Christi, Texas, is one of the relatively few teachers in her state who teaches the Bible in a public school. "I don't believe anyone is really educated unless they know something about the Bible," she says.
Indeed, many of Villareal's students are discovering the Bible in her classes. Orlando Torres says his semester in Villareal's class marked the first time he read the Bible. "It's usually confusing in church," he says.
But official resistance to using the Bible in public education is difficult to overcome. "The school superintendents say that they are on the firing line," Stetson said after meeting with Pennsylvania school leaders. He says that local school leaders need to prepare the course carefully and "build community support to come out when controversy arises."
Villareal, who gave up an assistant principal's job to teach the Bible, says she gains her strength to teach the controversial subject by seeing it as a calling. But most public-school personnel do not know how to avoid being engulfed by controversy.
Storms of protest
The North Carolina-based National Council on Bible Curriculum (NCB) in Public Schools has been less successful in promoting Bible courses in public schools. "We go way beyond the call of duty making sure there's no indoctrination," says Elizabeth Ridenour, president of the NCB. She says her group's curriculum is used by public schools in 29 states. A key concern has not only been indoctrination (which everyone agrees is not allowed), but whether to treat the biblical narrative as objective history.
In 1997 People for the American Way and the American Civil Liberties Union successfully blocked a Florida school district from using NCB curriculum. But Tom Gallagher, Florida's commissioner of education, asked educators at Florida State University to draft Bible-course guidelines and training that matched the National Bible Association's recommendations. Gallagher says the main shift is from teaching the Bible as history to the Bible as influential literature.
This approach has riled evangelicals who say that teaching the Bible as literature undermines its historical voice. Richard Land, head of the Southern Baptist Convention's Ethics and Religious Liberty Commission, is scathing in his review of Florida's new guidelines. "I don't think the government can do it right. Teaching it as literature is not neutral. There is a difference between teaching about the resurrection, a supernatural event, and the role of religion in the Puritans coming to America."
Land points out that The Bible and Public Schools follows Supreme Court rulings that "supernatural occurrences and divine action described in the Bible may not be taught as historical fact in a public school."
Stetson argues that students can become familiar with the Bible through school classes, and then learn about its supernatural significance in release-time programs that ministries can provide. "It is a two-pronged approach," Stetson says.
Have something to add about this? See something we missed? Share your feedback here.
Our digital archives are a work in progress. Let us know if corrections need to be made.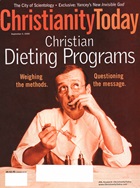 This article is from the September 4 2000 issue.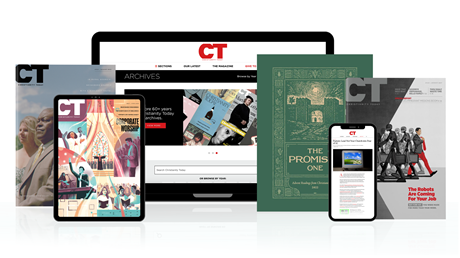 Annual & Monthly subscriptions available.
Print & Digital Issues of CT magazine
Complete access to every article on ChristianityToday.com
Unlimited access to 65+ years of CT's online archives
Member-only special issues
Subscribe
Public Education: Back to the Bible
Public Education: Back to the Bible