The huge ratings success this summer of Survivor, which dethroned Who Wants to Be a Millionaire in late June as the top-rated show on television, means such reality-based programs on major networks are here to stay, according to media scholars.
"Those people who don't like this trend had better fasten their seat belts," says communications professor Robert J. Thompson, director of the Center for the Study of Popular Television at Syracuse University. "We're going to see a lot more bizarre stuff. We'll look back a year from now and see

Survivor

and

Big Brother

as the classy and tame early period."
This new programming is a hybrid of television genres, such as the game show, reality-focused cable programming, and pseudo-sports competition. CBS bought the rights to the European programs, which both award a monetary prize to the winner. Survivor started with 16 castaways on an uninhabited island off Borneo, packaging their 39-day stay into 13 weekly one-hour episodes. On Big Brother, 10 individuals live in a specially constructed 1,800-square-foot home, deprived of contact with the outside world, for 100 days.Big Brother and Survivor reflect the ongoing decline in media morality, according to Stephen Winzenburg, communications professor at Grand View College in Des Moines. He says such shows can bring out the worst in human behavior: "Basically it's survival of the fittest, and people are treated as animals."Yet Thompson, who has taught classes about television for 19 years, says Survivor has done better than its critics predicted in capturing human drama. With strong characters, no drug use, infrequent profanity, and rare sexual situations, Survivor may be considered family viewing, Thompson contends. "The island environment could have meant a lot of bouncing bikinis and Speedos, but it's been put together with a great deal of discretion," he says. Putting noncelebrities in front of a camera without a script offers flashes of insight into human relationships that will never be realized in a sitcom with a laugh track, Thompson says. He notes that some of the longer-lasting contestants on Survivor aren't exactly the demographically desirable beautiful young people of NBC's Friends.
Using sin to hook viewers?
Winzenburg says the last 20 minutes of the hour-long Survivor are more family-friendly with the weekly endurance competition and vote for banishment. But he believes the preliminaries, which have included a participant walking around nude, a couple in a sexual situation, and a contestant discussing his homosexuality, are inappropriate for younger viewers."Each week they're uncovering a sin as a way to hook viewers," Winzenburg says. "It's communicating that these behaviors are okay. But in Christian households, it's not okay. Television needs to be watched with a moral base."Winzenburg is grateful that CBS included a devout Christian among the Survivor castaways. Dirk Been, a 24-year-old dairy farmer, took his Bible as his one "luxury item," evangelized the other contestants, and was shown keeping devotional times. The others ejected Been in week five. Media commentators made a mockery of Been's Christian commitments.Big Brother, however, has no exotic locale or extremist behavior to fill the time. In the program, young people vent their emotions inside a house with only two communal bedrooms and one bathroom. Sixty microphones and 28 cameras, including above the toilet and in the shower, record every move. CBS is running Big Brother five nights a week, July through September, an unprecedented commitment for television. For those not content with the televised version, scenes are available 24 hours a day on the Internet. Except for its debut and the biweekly episodes in which one member is expelled, Big Brother has garnered low ratings. Episodes carry a warning that viewing may not be suitable for those under age 14. Parents Television Council noted that CBS bleeped 49 obscenities in the first four hours of programming.
Sleaze in the hopper
NBC, ABC, and Fox all have jumped on the voyeur-show bandwagon in a quest for boffo ratings and low production costs. With increasing competition from cable channels, videos, and the Internet siphoning viewers, the networks are more willing to put the offensive on the air. NBC is interested in Chains of Love, a Dutch import in which a woman is shackled at the ankles to four men. At the end of a week, she has unchained all but the one she wants to date. While most reality shows will die quickly, Thompson says there is the potential for memorable television. Winzenburg agrees, noting the promise of ABC's The Runner (a contestant crosses the country trying to be avoid detection) and The Mole (10 contestants try to complete tasks even though one member of the group is a saboteur). "There is nothing inherently evil about the format," Thompson says. Winzenburg believes it is a misnomer to call such programs "reality shows" because they are, in essence, game shows.Such programming could be a fad that fails to become a durable trend. Last season's ratings champ Who Wants to Be a Millionaire propelled ABC from third to first place in the Nielsen rankings and thus spawned copycats. But most quickly left the air because of low ratings.
John Kennedy examined the popularization of professional wrestling, Redeemed Bad Boys of the WWF , for Christianity Today in June.Concerned Women for America believes Survivordevalues human life.You can check out CBS's official sites for Survivor and Big Brother , which are full of gossip, games, and contestant profiles.To view video clips of Survivor interviews with each contestant who has been kicked off the island click here.
Have something to add about this? See something we missed? Share your feedback here.
Our digital archives are a work in progress. Let us know if corrections need to be made.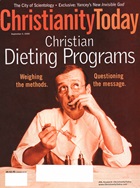 This article is from the September 4 2000 issue.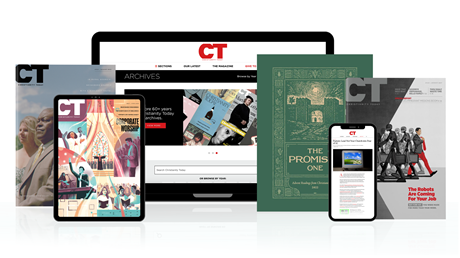 Annual & Monthly subscriptions available.
Print & Digital Issues of CT magazine
Complete access to every article on ChristianityToday.com
Unlimited access to 65+ years of CT's online archives
Member-only special issues
Subscribe
Is Reality Television Beyond Redemption?
Is Reality Television Beyond Redemption?