William Bantom, a minister in the Church of the Nazarene since 1968 and the capital's first black mayor, resigned after being twice caught with Internet and videotape pornography. ( Bantom denies publicized rumors that some of the material was child pornography). "I have erred, both as a Christian and as a member of my community, and I pray that my fellow Christians and the community will find it in their hearts to forgive me," he said. South Africa's News24 looks at growing cyberporn use at work.
Swiss-based Christian Solidarity International says it bought and freed 4,435 slaves in southern Sudan this month, bringing the total number of Sudanese the group has redeemed since it started the work in 1995 to more than 38,000. Still, United Nations bodies, human-rights groups, and some other Christian organizations are critical of such slave redemptions, saying they only fuel the slave economy and infuse Sudan's civil war with Western cash.
When the Israeli army's suddenly pulled out of Lebanon May 24, Lebanese Christians streamed across the Israeli border seeking protection from the militant Islamic group Hezbollah. Now several families are starting to return home.
"Relying solely on rumors and lies to accuse other governments and interfere in internal affairs of other countries is a mistake repeatedly made by the U.S. State Department report," an unidentified spokesman for China's State Administration of Religious Affairs told the country's official Xinhua News Agency. "This bad habit should be addressed." The second annual report from the U.S. State Department's Office of International Religious Freedom, released September 6, says there has been a "marked deterioration" of religious freedoms in mainland China during the past year. (See our earlier coverage of the State Department report here.) Meanwhile, the U.S. Senate appears certain to pass a bill granting Permanent Normal Trade Relations to China as efforts to amend the bill continue to fail.
Student enrollment at Council for Christian Colleges and Universities (CCCU) member schools increased 35 percent between 1990 and 1998. That's more than 7 times the increase at private colleges and public universities. Non-CCCU religious schools also experienced huge growth, with a 12 percent jump. Observers are crediting everything from the integration of faith and learning to class size and the booming economy. For Christianity Today's take, see our April 26, 1999, editorial, " Why Christian Colleges Are Booming."
The skull of Pope Benedict XIII (make that antipope) has been recovered after its theft from a Spanish museum (see our past Weblog coverage of the theft here and here). Civil Guard police arrested two youths suspected of taking the skull.
The Vatican's recent statement that it is the one true church and that Protestants are in a "gravely deficient situation" is sparking different reactions throughout the world. While Protestant leaders (and some Catholics) in the West decry it as a backward leap for partnership, Catholic leaders in Uganda are telling parishioners not to discuss it. "We are not certain that the pope made the remarks," Nabbingo Parish Priest Achilles Mayanja said at a youth jubilee day celebration. (Actually, the pope didn't make the remarks, the Congregation for the Doctrine of the Faith did. But he approved them.) "You know these journalists. They may have misquoted him. … Our theology is so intricate that taking only one verse just puts the entire message out of context. Don't debate this issue until you are certain what the Holy Father said. As you know, he is infallible."
Related Elsewhere
See our past Weblog updates:
September 13 | 12 | 11
September 7 | 6 | 5
September 1 | August 31 | 30 | 29
August 25 | 24 | 23 | 22 | 21
August 18 | 17 | 16 | 15 | 14
August 11 | 10 | 9
July 27 | 25 | 24
July 21 | 19 | 18 | 17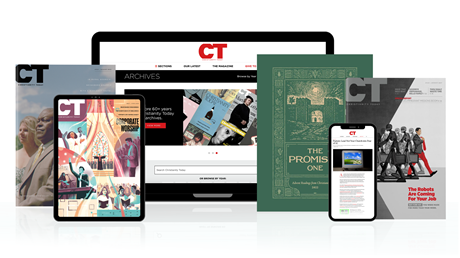 Subscribe to Christianity Today and get access to this article plus 65+ years of archives.
Home delivery of CT magazine
Complete access to articles on ChristianityToday.com
Over 120 years of magazine archives plus full access to all of CT's online archives
Subscribe Now
Mayor of Cape Town a Nazarene Minister Learns High Price of Porn
Mayor of Cape Town a Nazarene Minister Learns High Price of Porn