After a 57-year association, National Religious Broadcasters (NRB) has broken away quietly from its parent organization, the National Association of Evangelicals (NAE).
NRB contends that the two groups are headed in different directions. The breakaway in part was sparked when NAE supported the licensing of low-powered fm stations for local community groups. William Kennard, while chairman of the Federal Communications Commission (FCC), sought last year to offer community groups licenses to operate low-powered radio stations.
Larger broadcasters, including NRB members, strongly opposed the concept, saying the new stations would interfere with the signals of established outlets. In December the FCC awarded just 255 licenses to community groups. More than 1,200 had applied for licenses in 20 states.
Richard Cizik of NAE's Washington office downplayed the licensing issue as a reason for the breakup, saying both groups hold that licenses should not be granted if there is radio interference. "It's not like anybody from NRB has called and made the connection," Cizik said. "Ultimately we agreed with them."
Wayne Pederson, NRB chairman, said there were several reasons for the split, including the reality that NRB has grown much larger than NAE and the organizations serve different constituencies. NAE is a coalition of 50 Protestant member denominations that promotes fellowship among 43,000 evangelical congregations. NRB links 1,300 Christian television and radio broadcasters.
NAE's support of low-powered stations "got us thinking that we should go our separate ways and wish each other well," Pederson said in an interview with CT.
"Too Close" to the NCC?
During its annual convention in February at a Dallas hotel, the NRB board voted 81-0 to break from the association that gave it birth, but the organization downplayed the move. At a press conference after the board meeting, NRB President Brandt Gustavson did not mention the split.
Very few members of the record crowd of 5,500 knew the break had happened. No stories about the change appeared in the convention newspaper. NRB spokesman Karl Stoll said leaders wanted to handle the issue in-house and not make a big deal of it.
"Our two organizations seemed to be heading in different directions politically and, perhaps to some degree, theologically," Stoll said. "There were some who felt the NAE was getting too close to the National Council of Churches" (NCC).
NAE, founded in 1942 as an alternative to the NCC, joined other groups last year—initially including the NCC—in adopting—"A Christian Declaration on Marriage." Robert Edgar, general secretary of the NCC, later removed his name from the document (CT, Feb. 5, p. 15).
Kevin Mannoia, NAE president, expressed disappointment with NRB's decision. "At this time in the life of the church in America, there is an increased need for unity and coming together for the sake of the gospel," he said. "It is a backward step."
Mannoia said Gustavson had told him by telephone of concerns about discussions with the NCC and some other issues. Mannoia emphatically denied any liberal trend in his association, pointing out that NAE stood by the marriage declaration, which implicitly opposed homosexual marriage.
Outgrowing a Parent
Dave Clark, an NRB board member and former chief executive of the organization who now heads the Southern Baptist Convention's broadcasting organization, said the issues go far beyond NAE's dialogue with the NCC.
"We are just a different thing, and the child has grown larger than the mother," Clark said. "Our membership is becoming broader than NAE's. We now admit Seventh-day Adventists, for example. We just felt that we were so much bigger, so much more diverse, and so focused on broadcasting that it was a good time to go our separate ways."
Clark said there were also concerns about NAE's bylaws, which require that all members of the broadcasters group be members of the evangelical association.
Pederson, president of Northwestern Radio in Minneapolis, said that he, Mannoia, and Gustavson hope to explore how the two associations can cooperate in the future. "We wish NAE well and believe in their mission and are looking for ways to work with them," he said.
Mannoia likewise said he wishes NRB well and respects its efforts to broaden its base and mission.
But he likened Clark's statements that National Religious Broadcasters has outgrown its mother to many growing children's desires for more independence from their parents.
Related Elsewhere
See today's related article, "DiIulio Pitches Charitable Choice to Cautious NAE Delegates | Meanwhile, group suggests religious broadcasters reconsider severing ties."
The Christianity TodayWeblog also covered the NRB's split from the NAE. Weblog also regularly covered the tiff between the NAE and NRB over low-power radio, as did Christianity Today's news department.
Jim Jones also covered the NRB's decision for his paper, the Fort Worth Star-Telegram.
"NRB has been an affiliate of NAE since its inception in 1944," begins a statement on the NRB's Web site. "Through the years the two organizations have grown very substantially, but in recent years have grown apart. We have discussed the reasons for our disaffiliation privately with the NAE. … We have our own substantial work to do, as does the NAE. We have differing purposes in our work. We wish only the best for NAE as they attempt to serve the evangelical community."
The NAE doesn't seem to have any statements about the split on its infrequently updated site.
Have something to add about this? See something we missed? Share your feedback here.
Our digital archives are a work in progress. Let us know if corrections need to be made.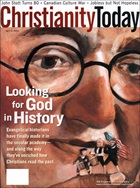 This article is from the April 2 2001 issue.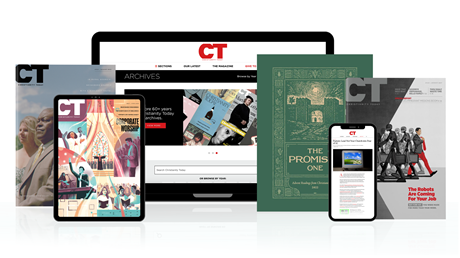 Subscribe to Christianity Today and get access to this article plus 65+ years of archives.
Home delivery of CT magazine
Complete access to articles on ChristianityToday.com
Over 120 years of magazine archives plus full access to all of CT's online archives
Subscribe Now
Parachurch: Breaking Up Isn't Hard to Do
Parachurch: Breaking Up Isn't Hard to Do