Prolife ethics gone crazy
Anyone interested in the debate over maintaining a consistent prolife ethic will find hours of discussion fodder in this story. Barnett A. Slepian was an abortionist. James C. Kopp killed Slepian to stop abortions. Two and a half years later, Kopp was apprehended—in France. Now France is saying it won't extradite Kopp unless the U.S. guarantees that he won't face the death penalty. An eye for an eye, indeed.
Speaking of prolife ethics …
A New York Times editorial takes note of the Kopp apprehension and the Ninth U.S. Circuit Court of Appeals' decision that militant antiabortion site The Nuremberg Files was protected by the First Amendment, and concludes that a woman's right to choose abortion is under massive siege. "We do not question the sincerity of John Ashcroft, a fierce opponent of abortion rights throughout his political career, when he says he will enforce the nation's laws, as he reiterated Thursday," the editorial said. "But the real issue is whether the attorney general will go beyond that, and place the defense of this besieged constitutional right where it belongs—atop his list of priorities." John Ashcroft should make defending abortion his top priority? Puh-leeze. Ashcroft will do that just as soon as The New York Times makes opposing gay marriage its top priority.
On the topics of The New York Timesand abortion—and homosexuality, for that matter—Weblog should have linked a couple weeks ago to Andrew Sullivan's article in The New York Times Magazine, in which he argued that the culture wars are over. "While there are still plenty of inflammatory moments, and plenty of opportunities for dissent, the crackle of cultural gunfire is now increasingly distant," he wrote, attributing the cease-fire to exhaustion and "a general sense that in a free society there are no definitive solutions." Those interested in Sullivan's article will also want to read Jeremy Rabkin's 1999 article, "The Culture War That Isn't," in the conservative Policy Review.
Hillary has joined the Senate's weekly prayer breakfast
Sen. Hillary Rodham Clinton "has joined an informal, once-a-week Senate prayer breakfast, an event dominated by deeply religious Republican senators," reports the New York Post. Nobody's talking. "You gotta have some things that are private. This is one," says Sen. Don Nickles (R-Okla.), who also attends.
Religious groups can't have equal access with nonreligious ones, rules appeals court
Weblog is no legal expert, but it seems like the Supreme Court has pretty clearly settled the issue of equal access. The state can't discriminate against a group just because it's religious. Well, maybe the Ninth U.S. Circuit Court of Appeals didn't get the memo. In an 8-3 decision (PDF | HTML), the court ruled Friday that the Tucson National Day of Prayer Committee owed the city of Tucson $340 for city equipment and services—even though nonreligious groups don't have to pay a cent. (A three-judge panel of the same appeals court had said last April that to charge religious groups and not charge nonreligious ones would be a restriction of free speech.) Even the Associated Press, which normally tries to avoid editorial comment, ended its article by stating that the ruling "could be at odds with the U.S. Supreme Court's 1995 decision requiring taxpayer-funded universities to give religious and nonreligious publications equal access to student fees." It's not that the Ninth Circuit (yes, the same court that ruled on the Nuremberg Files case Wednesday) totally ignored the 1995 decision, Rosenberger v. Rector. It simply dismissed the relevance of it, saying "this case involves significant factual differences from Rosenberger." But really, the cases are not all that different. We'll see if the Supreme Court has anything to say, but it seems to Weblog that it has already spoken.
Earth Day celebration wasn't religious, rules federal appeals court
While the Ninth U.S. Circuit Court of Appeals split hairs and bent over backward to justify state anti-clericalism, over on the East Coast a three-judge panel of the Second U.S. Circuit Court of Appeals also had a religion case to consider. Back in 1996, several families sued Bedford [N.Y.] Central School District, saying Earth Day celebrations in grade school promoted New Age spirituality. The most explicit examples—assigning students to make a likeness of Ganesha, the Hindu god with the head of an elephant, and selling "worry dolls" to chase off bad dreams—were dismissed because the parents involved in that part of the suit had since moved away (mind you, they brought the complaint five years ago). The remaining complaint, over students being told to circle around a globe while playing drums, was dismissed because it wasn't religious enough. "No evidence has been cited to support the finding that the ceremonies included worship of the Earth or liturgies addressed to the Earth as if it were the Creator or a Divine Being," wrote Chief Judge John M. Walker Jr.
More articles on legal disputes over church and state:
Religion and politics:
Related Elsewhere
See our past Weblog updates:
March 30 | 29 | 28 | 27 | 26

March 23 | 22 | 21 | 20 | 19

March 16 | 15 | 13 | 12

March 9 | 8 | 7 | 6 | 5

March 2 | 1 | February 28 | 27 | 26

February 23 | 22 | 21 | 20 | 19

February 16 | 15 | 14 | 13 | 12

February 8 | 7 | 6 | 5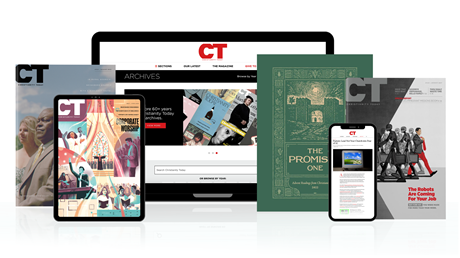 Annual & Monthly subscriptions available.
Print & Digital Issues of CT magazine
Complete access to every article on ChristianityToday.com
Unlimited access to 65+ years of CT's online archives
Member-only special issues
Subscribe
No 'Equal Access' For Religious Groups After All?
No 'Equal Access' For Religious Groups After All?