Procter & Gamble is fighting back against Satanism rumor
The next time you forward that horrible e-mail message about the president of Procter & Gamble supporting the Church of Satan, you might want to think twice. You just might get sued for it. The company's lawsuit against Amway Corporation for propagating the rumor, dismissed in 1999, has been reinstated by the Fifth Circuit U.S. Court of Appeals. Amway insists that it has tried to quash the rumor itself, but that some of its distributors have fallen for the ruse. Amway officials say that no fraud was ever intended, and that the company wouldn't be responsible for it anyway. "The suit deeply troubles First Amendment advocates," reports The New York Times.
Speaking of non-Satanic associations …
Route 666 in Morris County, New Jersey, is being cast into the bottomless pit, and shut up, and set a seal upon, that it should deceive the nations no more. Back in the 1970s, New Jersey ruled that all country roads had to have three digits, so Route 66 became Route 666. But that led to all sorts of evil. Well, one sort of evil, anyway—sign theft. "This thing has got me crazy," Joe Stuppiello, a general supervisor in the county road department, tells The Star-Ledger. "Every time we put one up, it doesn't last a day or two before it's stolen. Gone. … Six six six. It's the devil, isn't it? That's what they say." Other Routes 666 have been changed around the country: U.S. Route 666 is now U.S. 191, for example.
UPI's religion correspondent attacks National Council of Churches for Sudan silence The National Council of Churches of Christ seems to relish causes that are not theological by any stretch of the imagination," writes Lutheran theologian and journalist Uwe Siemon-Netto. "Lately, ...
1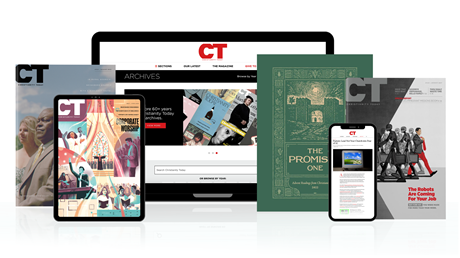 Subscribe to Christianity Today and get access to this article plus 65+ years of archives.
Home delivery of CT magazine
Complete access to articles on ChristianityToday.com
Over 120 years of magazine archives plus full access to all of CT's online archives
Subscribe Now
"Of Satanic Symbols, Donations, Numbers, and Other Things that Aren't Really Satanic"
"Of Satanic Symbols, Donations, Numbers, and Other ...