Sri Lanka's president, Chandrika Kumaratunga, has ordered an investigation into a mob attack on Sunday, February 18 at an Evangelical church in the center of the country.
Twenty-five people were injured, three of them seriously, during the attack on the Sanasum Sevana (New Life) church in Nuwarawatte near Hingurankoda, 140 miles north-east of Colombo. The attack has angered many Christians, but the nation's main ecumenical body has urged people not to overreact.
The attack is being blamed on those supporting Sri Lanka's majority Sinhalese Buddhist culture. But some observers, including some Christians, believe that many Evangelical groups have contributed to communal tensions by their aggressive evangelization.
"The mob that attacked the church was armed with swords and iron rods," said M. A. Sumandiran, a spokesman for the Evangelical church. The church itself was severely damaged in the attack and "only the walls and roof remained," he told reporters.
In Colombo, Sri Lanka's capital, the Evangelical Alliance of Sri Lanka (EASL) issued a statement saying that "masked men stormed the church just after midnight on Saturday, and smashed up the church building and property. As the believers and pastor came together on Sunday morning to assess the damage and have a prayer meeting, a mob of 100 stormed the place and assaulted the pastor and believers mercilessly."
In a telephone interview with ENI, EASL's general secretary, Godfrey Yogarajah, said: "This is not an isolated incident. There is a clear conspiracy behind it."
EASL has 40 member churches and links with dozens of smaller Evangelical groups. Their total membership is 60,000.
Describing previous incidents, the EASL statement said that the church's pastor had been "assaulted and warned by activists of an extremist Sinhala group to stop all [church] meetings and leave town." Church members had also received death threats, he said.
Accusing the local police of "inaction" over complaints by Christians, the EASL said that one local Christian leader had been "dragged to the Buddhist temple of the area and abused and manhandled. He was also threatened that his wife and others [would] be raped and his family destroyed if he continues to go to church."
In a comment on the February 18 incident, Sri Lanka's deputy minister for foreign affairs, Harendra Corea, said that for centuries "harmony and amity have prevailed" among Sri Lanka's different religious communities.
"Today a certain organized movement is engaged in sowing the seeds of religious conflict in the name of championing the cause of the Sinhala heritage," he said, referring to a newly formed political party, Sinhala Urumaya (Heritage), which is suspected to be behind the attack on the church.
Father Neil Dias, deputy secretary general of Catholic Bishops' Conference of Sri Lanka, said that Christians had "nothing to worry" about regarding the Sinhla Urumaya party as "it has been rejected by the people" in the last elections. Sinhala Urumaya, which was set up by radical Buddhist monks and others shortly before last October's national elections, won one seat in the 225-member parliament.
Dias told ENI the attack was an "isolated incident. Relations between Buddhists and Christians are very good," he said. Aggressive evangelization by "those [Christians] who go for other's throats" strained the relations between Christians and Buddhists.
A Sri Lankan English-language newspaper, the Daily News, quoted a Hingurakgoda police official, D. M. Gunatilake, saying that the mob of February 18 was angry about the noise caused by church services. He said he was also investigating complaints from residents about people suffering from leprosy attending church meetings.
But Yogarajah told ENI: "The church has been there for 14 years, and the charge of noise from the church disturbing neighbors is baseless. Nor have the Christians brought lepers there."
"The attack," Yogarajah added, "was the handiwork of Buddhist chauvinists who preach that this country belongs to the Buddhists and that minorities have no place in it."
He said that there had been more than 30 such incidents in recent years.
But W. P. Ebenezer Joseph, general secretary of the National Christian Council (NCC) of Sri Lanka warned Christians not to overreact. We deplore the attack and also the failure of the law-enforcement agencies to seek wise counsel to solve it," Joseph told ENI.
"[The police] had signs of this emerging, but did not act at all," the NCC general secretary said. Such problems "should be sorted out through dialogue and consensus, and people should not take the law into their own hands." He urged Christians to respond to the attack "in forgiveness and love."
"We do not put the blame just on the other side alone," said Joseph. "We [Christians] also need to be more careful. Some of the churches are negative about other religions [when evangelizing.]"
Related Elsewhere:
An Assemblies of God church was attacked in similar incident in Sri Lanka in 1998 according to Christianity Today's archives.
More recent Christianity Today coverage of Sri Lanka includes "Sri Lanka's Churches Pray for Peace as War Rages Around Jaffna | Country's Protestants to unify in prayer June 16" and "Sri Lanka's People Are Not Divided, Just the Politicians, says Archbishop | Churches call for peaceful end to Tamil fighting."
In 1996 members of the Evangelical Alliance of Sri Lanka reported up to 1,000 new churches being planted by indigenous people in the preceeding 5 years.
For more on the political and religious fighting in Sri Lanka see Yahoo's full coverage area.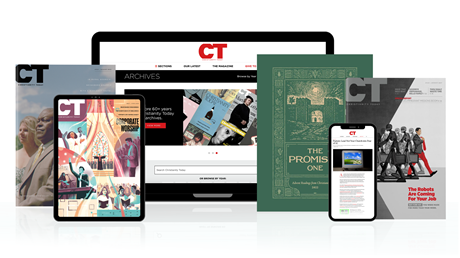 Annual & Monthly subscriptions available.
Print & Digital Issues of CT magazine
Complete access to every article on ChristianityToday.com
Unlimited access to 65+ years of CT's online archives
Member-only special issues
Subscribe
Sri Lanka to Investigate Attack on Evangelical Church
Sri Lanka to Investigate Attack on Evangelical Church