Laura Bush: "I don't think that Roe v. Wade should be overturned."
First Lady in Waiting Laura Bush said on NBC's Today show this morning that she believes the 1973 Supreme Court decision allowing abortion should stand. Are her views along the lines of Bill Clinton's statements that abortion should be "safe, legal, and rare"? Perhaps. She went on to say, "I think that we should do what we can to limit the number of abortions, to try to reduce the number of abortions in a lot of ways, and, that is, by talking about responsibility with girls and boys, by teaching abstinence, having abstinence classes everywhere in schools and in churches and in Sunday school." Or perhaps her views are more similar to those of John Ashcroft, who said at his confirmation hearings, "I believe Roe v. Wade, as an original matter, was wrongly decided. I am personally opposed to abortion. But … I accept Roe and Casey as the settled law of the land." Likewise, George Bush has said that he won't try to overturn Roe unless there's a major change in public opinion. "I think most of us accept that position," agrees Jay Sekulow of the American Center for Law and Justice. (See more on Laura Bush's comments from the Associated Press; Yahoo's full coverage area on abortion is likely to link to some follow-up stories as soon as they're written.)
Mark Noll responds to Alan Wolfe In the January issue of First Things, historian Mark Noll responds to Alan Wolfe's October 2000 Atlantic Monthly cover story, "The Opening of the Evangelical Mind." Perhaps no one is better qualified to respond than Noll, who featured prominently in Wolfe's essay and wrote the similarly titled Scandal of the Evangelical Mind back in 1994. (But that's not to say he's the only qualified ...
1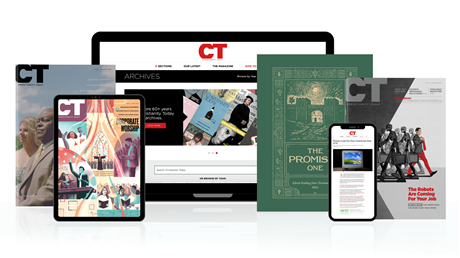 Find hope and historical insight. For a limited time, explore 60+ years of CT archives for free!
Daily devotions from Timothy Dalrymple during this pandemic.
Hundreds of theology and spiritual formation classics from Philip Yancey, Elisabeth Elliot, John Stott, and more.
Thought journalism that inspires you to think more deeply about your faith.
Laura Bush Wants to Keep Roe v. Wade
Laura Bush Wants to Keep Roe v. Wade