The $640 million collapse of the Baptist Foundation of Arizona (BFA) may be "the single largest failure of a nonprofit organization in the history of the United States," says Craig Hansen, a key attorney involved in the case.
BFA sold real-estate investments to 13,000 mostly elderly Christians, promising high returns, the security of church backing, and the chance to help Baptist charities. Many of its sales representatives were pastors or former pastors.
In fact, much of the money went to insiders and shell corporations, and only token amounts to charities. A Phoenix newspaper exposed BFA, which filed for bankruptcy in November 1999.
Nearly all of the numerous financial recovery efforts are aimed at a much bigger, wealthier, and, some say, equally culpable target: Andersen, the multinational accounting firm formerly known as Arthur Andersen. Andersen's accountants repeatedly gave BFA's operations clean audits, even as the fraud was unraveling. Andersen staff also allegedly ignored reports from BFA whistleblowers.
With $10 billion in revenue in 2000, Andersen has deep pockets. The foundation's successor body, the BFA Liquidation Trust, also has filed suit against Andersen, charging negligence and breach of fiduciary duty. But BFA's liquidators will have to get in line. Among other groups taking aim at Andersen are:
• The Arizona Board of Accountancy, which seeks $600 million in damages and wants to revoke the licenses of Andersen accountants who worked for BFA.
• The state Corporation Commission, which has sued Andersen for securities fraud, audit violations, and consumer fraud.
• Groups of investors, who have filed class-action lawsuits in both state and federal courts, alleging fraud, racketeering, and a cover-up.
• The Arizona attorney general, Janet Napolitano, who has been conducting a criminal investigation into the BFA collapse and Andersen's role in it. (An attorney general's investigative report, issued last fall, noted that Andersen's Jay Ozer was the lead accountant for BFA. Ozer, the report added, was also the accountant for the notorious Charles Keating and his failed Lincoln Savings and Loan, which similarly defrauded mostly elderly investors. Keating later served jail time for fraud, and Andersen, without admitting wrongdoing, paid $24 million to Lincoln Savings investors and regulatory agencies.)
Andersen has been tight-lipped, but it insists that its employees did nothing wrong and that it will fight the charges in court.
Amid the swirl of litigation and investigation, which will likely take years to resolve, investors have recently heard two bits of good news related to the debacle.
First, BFA liquidators issued checks on January 22 worth a total of $20 million to investors, representing about 3 percent of their losses. BFA officials say they should be able to return as much as $240 million in quarterly payments during the next several years. Any recovery from Andersen would be in addition to these funds.
Second, the attorneys prosecuting the class action for the 13,000 investors have agreed to lower their fees. Typical attorney fees run about 25 percent of any recovery, but in this lawsuit, the lawyers will apply a sliding fee scale, from as low as 3 percent to a maximum of 16 percent on pretrial settlements.
Besides being one of the largest charity frauds ever, the BFA scam has also achieved another distinction: it is being played out on the World Wide Web in more detail than any comparable case in memory.
As the lawsuits and investigations have proliferated, so have the megabytes.
It is now possible, with the click of a computer mouse, to gain an exhaustive look at how such a scheme gets hatched, expands, and finally collapses.
For that matter, it will be possible to log on and follow the drama, from both official and unofficial perspectives, of recovering the victims' money.
Related Elsewhere
Christianity Today's other coverage of the Baptist Foundation of Arizona collapse includes:
Indictments Handed Down | Five former Baptist Foundation of Arizona officials plead not guilty to theft, fraud, and racketeering (May 17, 2001)

Baptist Foundation of Arizona Declares Bankruptcy | Troubled agency, accused of lawbreaking, offers restructuring plan. (Nov. 9, 1999)

Baptist Foundation Faces Investment Fraud Charges | Freeze on redemptions leaves pensioners in a pinch. (Oct. 25, 1999)
The weekly Phoenix New Times, which first exposed the fraud, has its full award-winning investigative series "The Money Changers" online.
The Arizona Republic, a major Phoenix daily, also has numerous BFA articles in its archives, but charges a $2 fee to read each of them. However, many of these articles are also available free at BFAFraud.com, a lengthy, opinionated, and very informative unofficial site maintained by two articulate and angry BFA investors. BFAFraud.com has also posted the "smoking gun" letters and memos from BFA's own whistleblowers, which were ignored and dismissed by its disgraced former management.
Article continues below
Mainly for investors, the BFA Liquidation Trust (successor to BFA itself) has many reports, press releases, and other documents.
The counsel for the state class action suit maintain a detailed site with regular updates.
The Arizona Corporation Commission's Securities Division has many documents about its actions against BFA and Arthur Andersen:
Hundreds of pages' worth of the complete court filings in the BFA bankruptcy case are available at the District of Arizona Bankruptcy Court site.
The Investors Committee appointed for the bankruptcy case has regular BFA updates on its site as well.
There is even a dedicated BFA discussion-chat forum, where investors and others commiserate, rail, pray, and speculate daily about the chances of getting their money back and putting the culprits behind bars.
Have something to add about this? See something we missed? Share your feedback here.
Our digital archives are a work in progress. Let us know if corrections need to be made.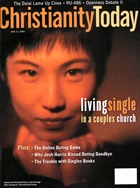 This article is from the June 11 2001 issue.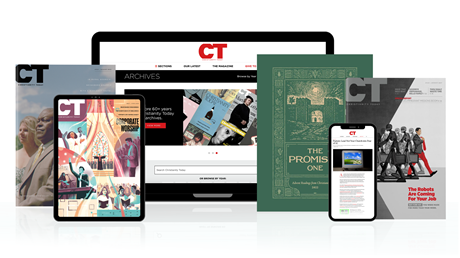 Subscribe to Christianity Today and get access to this article plus 65+ years of archives.
Home delivery of CT magazine
Complete access to articles on ChristianityToday.com
Over 120 years of magazine archives plus full access to all of CT's online archives
Subscribe Now
Investor Fury: Elderly Investors Target Accountant
Investor Fury: Elderly Investors Target Accountant