Advocates for abortion rights are urging members of the Senate to defeat a bill that would provide legal protection to the unborn who are hurt or killed during the commission of a federal crime.
On April 26 the House passed the Unborn Victims of Violence Act (HR503) by a vote of 252-172.
Under the bill, people who commit federal crimes of violence against pregnant women could be charged with second offenses on behalf of unborn children.
Unborn children are not recognized as victims of crimes under current federal statutes, and an assailant who kills or injures them receives no additional punishment. The law would apply regardless of a baby's stage of development and regardless of whether the attacker was aware of the pregnancy. The bill specifically excludes abortions.
The 1999 adoption of a similar law in Arkansas allowed the state to prosecute Erik Bullock, who was charged with ordering the death of his ex-girlfriend's unborn child. Shiwona Pace was nine months pregnant when three men, allegedly hired by Bullock, attacked her in order to kill the baby.
While being beaten, kicked, and choked, Pace pleaded for her child's life, according to the Associated Press. One of the attackers cursed at her and said, "Your baby is dying tonight."
Pace survived, but her baby girl, whom she named Heaven, died in the womb shortly after the attack.
Bullock—now serving a life sentence for capital murder—and his three accomplices were the first to be charged under Arkansas's Fetal Protection Law. The law criminalizes harming a fetus more than 12 weeks old, with exceptions for abortions.
Protecting "Fertilized Cells"
Currently 24 states have similar laws protecting the unborn. HR503 applies to existing federal statues and would not supersede or affect any state laws.
Abortion-rights supporters vigorously oppose the bill, which they say is designed to undermine Roe v. Wade by bestowing rights on "fertilized cells."
Juley Fulcher of the National Coalition Against Domestic Violence said during a hearing that identifying an unborn fetus as a crime victim "would set a dangerous precedent which could easily lead to statutory changes that could hurt battered women."
Fulcher is concerned that the legislation will divert attention from battered women and might inadvertently cause a battered woman to conceal the cause of a miscarriage.
Unlike the Arkansas law, HR503 applies to unborn children at "any stage of development"—language abortion-rights advocates find particularly objectionable. According to the National Abortion and Reproductive Rights Action League (NARAL), the legislation would be the first federal law to recognize a zygote [fertilized egg] "as a person who can be an independent victim of a crime."
In March NARAL announced a $40 million, four-year campaign to defeat prolife initiatives and elect abortion-rights supporters to all levels of government. This year President George W. Bush reimposed a ban on federal funds for certain international family-planning groups that perform or promote abortions. The Department of Health and Human Services is also expected to launch a safety review of the abortion pill RU-486.
First Test
HR503 is considered the first big vote among several bills backed by prolife groups. These include:
• The Child Custody Protection Act, which would make it a federal crime to transport a minor across state lines for an abortion.
• The Born Alive Infant Protection Act, which would establish that an infant who is born alive at any stage of development is a person for purposes of federal law.
• The RU-486 Patient Protection Act, which would impose restrictions on doctors prescribing the abortion drug Mifepristone.
Prolife groups are also trying to reintroduce a bill banning partial-birth abortion, despite a Supreme Court ruling last June striking down a similar Nebraska ban. Last month the conservative American Center for Law and Justice (ACLJ) began delivering more than 300,000 signatures in support of the ban to members of Congress. ACLJ chief council Jay Sekulow said he hopes the effort will bring prolife issues to the top of the legislative agenda.
The House passed the measure after defeating a substitute bill, backed by abortion-rights groups, that would have increased penalties for assaults on pregnant women but would not have established a separate crime on behalf of unborn children.
A Senate leadership aide says that heavy prochoice lobbying of self-described moderates will make passage much more difficult in the Senate.
During the last Congress, the measure passed the House 254-172 but died in the Senate after President Bill Clinton threatened a veto.
Related Elsewhere
Check out the summary and status of HR503, the Unborn Victims of Violence Act of 2001, at the Library of Congress' Thomas search engine. You can also see how your representative voted.
Other media coverage of the Unborn Victims of Violence Act includes:
Bush backs law against harming unborn babies — The Daily Telegraph (Apr. 29, 2001)

House backs penalty for fetal injury in assault — USA Today (Apr 27, 2001)

House Approves Bill Criminalizing Violence to Fetus — The New York Times (Apr. 27, 2001)

House OKs Bill to Give Fetuses Separate Status — Los Angeles Times (Apr 27, 2001)

Unborn Victims Act Wins In House — The Washington Post (Apr 27, 2001)

House OKs bill on fetus as a victim — Chicago Tribune (Apr 27, 2001)

House OKs bill banning harm to fetus — The Dallas Morning News (Apr. 27, 2001)

House votes to outlaw fetal assault — The Boston Globe (Apr 27, 2001)

House OKs bill to make assault on fetus a crime — San Francisco Chronicle (Apr 27, 2001)

House bill aims to protect fetus — The Philadelphia Inquirer (Apr 27, 2001)

House backs measure making it a crime to harm a fetus — The Miami Herald (Apr 27, 2001)

Abortion foes claim House win — The Atlanta Journal-Constitution (Apr. 27, 2001)

US House reopens abortion debate — BBC (Apr 27, 2001)

House Passes Fetus Harm Bill — Associated Press (Apr 26, 2001)
Article continues below
Have something to add about this? See something we missed? Share your feedback here.
Our digital archives are a work in progress. Let us know if corrections need to be made.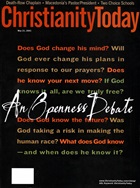 This article is from the May 21 2001 issue.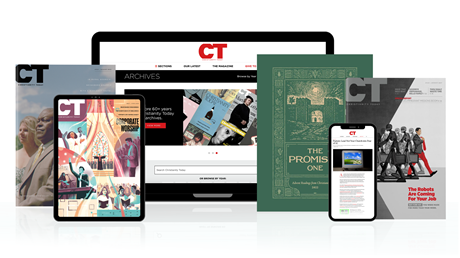 Annual & Monthly subscriptions available.
Print & Digital Issues of CT magazine
Complete access to every article on ChristianityToday.com
Unlimited access to 65+ years of CT's online archives
Member-only special issues
Subscribe
Law: Fetal Harm Bill Moves to Senate
Law: Fetal Harm Bill Moves to Senate