Efraim espinoza, Spanish-language editor of Pentecostal Evangel magazine, received a call from a pastor who had planted a church in what was once a predominantly non-Hispanic area: North Liberty, Iowa. "He called for help because of the influx of Hispanics," Espinoza says, noting that many Latin Americans who start out as migrant workers put down roots. In the past decade, Iowa's Hispanic population grew from 33,000 to 82,000.
The 2000 census revelation that the Hispanic population had spurted to 35.3 million stunned even those Christian groups already reaching out to Hispanics. These churches, seminaries, and other organizations—and those in traditionally non-Hispanic areas like Georgia, where the Latino presence quadrupled—are fast learning how to catch up.
Census Bureau projections in 1997 had estimated Hispanics would surpass African Americans as the nation's most populous minority group in 2005. But the 2000 census showed the transition had already occurred: Quibbles over how some mixed races identified themselves aside, the census showed that 35.3 million Hispanics make up 12.5 percent of the U.S. population, while 34.7 million African Americans constitute 12 percent.
This news heightened the sense of urgency for Christian groups engaged in Hispanic evangelism and discipleship. Denominations like Evangelical Covenant Church and the United Methodist Church have included Hispanic ministry in their strategic planning, and Christian organizations in the suburbs of major cities like Los Angeles, Chicago, and New York have begun considering whether entire churches are called to Hispanic outreach.
At the same time, Hispanic-led church and parachurch groups are ratcheting up their own outreach efforts, as well as expanding their political and academic reach.
Half of all U.S. Hispanics live in just two states, California and Texas, but the census figures caught many churches off-guard with news of dramatic increases during the 1990s in areas not synonymous with Hispanic culture: from 109,000 Hispanics to 435,000 in Georgia; from 98,000 to 214,000 in Indiana; from 76,000 to 379,000 in North Carolina; and from 32,000 to 124,000 in Tennessee. During the decade, California's Hispanic population swelled from 7.7 million to 11 million, and Texas's from 4.3 million to 6.7 million. The next largest Hispanic states by population are New York (2.9 million), Florida (2.7 million), Illinois (1.5 million), Arizona (1.3 million), and New Jersey (1.1 million).
Mexican immigration contributed most to the rise. The U.S. Hispanic population increase from 22.4 million in 1990 to 35.3 million in 2000 amounts to a 58 percent increase (12.9 million). About 7 million of those 12.9 million are of Mexican origin, raising the total number of Mexican-origin Hispanics to 20.6 million.
Among other Hispanic subgroups, Puerto Ricans now number 3.4 million; Cubans, 1.2 million; Central Americans, 1.7 million; and South Americans, 1.3 million. An additional 6 million Hispanics, in filling out the census form, did not specify their national origin.
Complex Subcultures
In the face of such increases, denominations are lending support to church leaders who find themselves thrust into cross-cultural ministry.
At its July triennial meeting, the Lutheran Church-Missouri Synod extended its cross-cultural Pentecost 2000 initiative for another three years. With a goal to launch 1,000 new cross-cultural ministries beginning in 1999, LCMS counted 444 new ministries as of the middle of this year, including classes in English as a second language, food pantries, Bible studies, or any outreach that shares Christ with people from another culture.
The LCMS world mission director for North America, Bob Scudieri, says the vote to extend Pentecost 2000 initially surprised him. "But when you look at the census data and the ever-increasing opportunities to serve immigrants who are coming to the United States, it's not such a surprising decision after all," he says.
Jose Palos, coordinator of the United Methodist Church's National Plan on Hispanic Ministry, says census figures helped convince several Methodist conferences to appoint Hispanic ministry coordinators in, among other places, northern Indiana, northern Georgia, South Carolina, and North Carolina. "The census figures really hit them hard. It finally dawned on people that there are Hispanics in their midst," Palos says.
One challenge Palos faces in implementing a denomination-wide effort to increase Hispanic ministry is measuring outreach. "It's one thing to count new church or ministry launches—we started 75 churches and revitalized many others," he says. "But have we asked existing local pastors what new outreach programs they have started? There is more outreach happening than we have been able to count."
Evangelical Covenant church-planting efforts emphasize incarnating into the various—not just one—Hispanic cultures, says the denomination's Hispanic coordinator, Walter Contreras. That includes curriculum development and training for those who are trying to plant Hispanic churches.
"There are many factors besides language to be considered in planting a Hispanic church," Contreras says. "Church-planting trainers need to be students of Hispanic culture." Covenant training materials note there are 17 Hispanic subcultures in the United States, and the differences in generation, economic class, and ethnicity compound the complexity of reaching out to them.
"In the training process, it is important for Hispanic coaches to be available to Hispanic church planters, for interpreting course material, converting case examples to Hispanic culture, and for encouragement and nurture," Contreras says.
Incarnation is the byword, even for Hispanic church-planting coaches like Contreras. "I am Argentinean. My work involves a lot of acculturation to the many different Latino cultures, because it's not just about knowing Spanish," Contreras says. "I have had to learn how to be a Mexican, how to be a Puerto Rican, how to accommodate my speech patterns and social skills."
Otherwise, the Evangelical Covenant Church systems for planting churches among Hispanics follow the denomination's established models—assessment, initial and continued training, coaching, financial support, pastoral care, and finding land and facilities, among other initiatives.
Who is My Neighbor?
Incarnational ministry took another form for Calvary Church Newport Mesa, which serves communities in Newport Beach and Costa Mesa in Orange County, California.
One of the first churches targeting the so-called Generation X, Calvary Church started in 1983 and has since grown to more than 1,500 members. As the church outgrew its facilities, leaders considered an all-too-common move to a large, suburban industrial park that could easily accommodate larger crowds and parking needs.
But Pastor Tim Celek asked a simple question: "What about the rest of Costa Mesa?" The rest of Costa Mesa includes a section called the West Side that is heavily populated by Hispanic immigrants. Hoping to incarnate into the community by moving the church to the West Side and by relocating a few church members and staff into houses in the area, Celek found a property for sale on the other side of the freeway—in context, the "wrong side of the tracks."
"It was just a matter of deciding what kind of church we want to be—one that reaches the community, or one that only reaches a certain demographic," Celek said.
It was not an easy question for Calvary Church's principal demographic of white, middle-class, educated professionals. Few had ever reached out to immigrant Hispanics. After church leaders purchased the new property, members winced at the cost of surrounding homes. Area Hispanics are willing to pack many working adults into the high-priced homes—$300,000 and up—in order to make rent payments but church members moving into the Hispanic neighborhood are not accustomed to doing the same.
"Incarnational ministry among the poor has a high price in Southern California," says Patrick Detken, Calvary's neighborhood learning center coordinator.
Calvary began networking with other church and faith groups to reach the 29,000 Hispanics on the West Side, many of whom speak limited English and earn family incomes below the federal poverty level, Detken says.
With the census data staring them in the face, churches of all sizes ask the same question: If we are going to plant a daughter church in our near surroundings and Hispanics happen to inhabit them, how do we do it? According to Calvary leaders, recent church starts like Postmodern Mission, begun by former Vineyard Church leader Todd Hunter, are posing these kinds of questions.
Hispanic Self-Mobilization
Others, like New Song Church in Irvine, California, are teaching about ministry to the poor and mobilizing members to go into nearby Santa Ana, an area with a 76 percent Hispanic population and many low-income children and families. They add to the ranks of groups like Mariners Church, which plant churches and cooperate with indigenous ministries in that community.
On the other side of Santa Ana, Pastor Danny De Leon of Templo Calvario leverages 30-plus years of outreach and the largest bilingual congregation in the country to send a message about the aspirations and needs of U.S. Hispanics. In May De Leon and eight other Hispanic religious leaders from across the nation met with President Bush in the White House to express support for his faith-based initiative.
"Our churches have been doing the ministry in the community, and we are poised for more," says De Leon, who hosts the Spanish-language 700 Club television program. "Thirty-five million Hispanics does not mean 35 million people in need, 35 million liabilities. There is a wealth and strength that the nation has been tapping into and will continue to tap. These numbers are a blessing to the nation, not a curse."
The faith initiative is not about politics, says Luis Cortes of Nueva Esperanza Community Development Corporation in Philadelphia. "It's about the people who are closest to Hispanics in need—the church—accessing the resources to meet those needs," Cortes says.
An innovative, $1.3 million study funded by The Pew Charitable Trusts will delineate the critical impact of Hispanic faith communities. The study, "Hispanic Churches in American Public Life" (HCAPL), will take a three-year, in-depth look at how Latinos understand the intersection of faith and civic responsibility.
Cosponsored by the Alianza de Ministerios Evangelicos Nacionales (AMEN) and the Mexican American Cultural Center, a Catholic organization, HCAPL brings together Latino Catholic, Protestant, and Pentecostal traditions. Gaston Espinosa, HCAPL project director, and Jesse Miranda, president of amen, presented preliminary study results in May showing that 74 percent of Latinos say religion provides a "great deal" or "quite a bit" of guidance in their lives; this may be compared with the 60 percent of the general population who consider religion to be of high importance to their personal lives, according to a March 1997 Gallup Organization report.
The HCAPL project shows 74 percent of Hispanics favor assisting illegal immigrants even when such help is illegal; 60 percent support school vouchers; and 70 percent support prayer in schools (the figure is lower among the general population; 60 percent disagree with the statement that "school prayer violates the Constitution," according to a recent survey by Public Agenda).
Changing Aim
Last year Isaac Canales left influential Fuller Theological Seminary, where he was chairman of the Hispanic Ministries department, and took the presidency of the Latin American Bible Institute (LABI) in La Puente, California. Some were perplexed at his move, which in institutional terms could be described as "downward mobility." But Canales had his eye on the younger Hispanic population.
Canales says he led a "very special program" at Fuller, training from 45 to 60 pastors every year, from every denomination and 12 Latino cultures, and graduating 25 every commencement. The opportunity at labi, however, means directing a program with more people (2001 enrollment: 1,643 students) at more teachable ages. "At LABI, I am to make a greater impact on the younger generation, steering them toward higher education at a younger age, training them in a solid Pentecostal setting, and sending them out believing they can conquer the world," Canales says.
Moves by Hispanic leaders of Canales's stature are strategic in light of the census findings. Hispanics under 18 make up 35 percent of all Latinos, while in the overall U.S. population, 25 percent are under 18. More likely to be bilingual and bicultural, young Hispanics should be highly sought by any churches seeking to build Hispanic leadership into their ministry or work.
Working to include Hispanics both young and old in mainstream as well as Spanish-speaking churches, denominational and other Christian leaders can help fulfill a biblical vision of the future. As Scudieri of the LCMS says, "We want to begin doing those things that in 50 years will benefit the denomination. That means a Lutheran church that looks more like the United States looks, or, better yet, like heaven as revealed in Revelation 7:9"—where before Christ stands a "great multitude that no one could count, from every nation, tribe, people and language."
Rodolpho Carrasco is associate director of Harambee Christian Family Center (www.harambee.org) in Pasadena, California.
Related Elsewhere:
2000 Census information and results are available online on a state-by-state basis.
The Hispanic Churches in American Public Life (HCAPL) research project is a three-year study funded by a $1.3 million grant from The Pew Charitable Trusts. The project seeks to examine the impact of religion on political and civic engagement in the Latino community.
The United Methodist Church's National Plan for Hispanic Ministry aims to empower the creation and strengthening of faith communities and local congregations.
According to Crosswalk.com, of the more than 27 million Hispanics in the United States, 6.2 million are Protestant.
Writer Rodolpho Carrasco is associate director of Harambee Christian Family Center.
Have something to add about this? See something we missed? Share your feedback here.
Our digital archives are a work in progress. Let us know if corrections need to be made.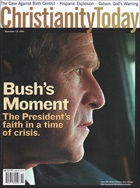 This article is from the November 12 2001 issue.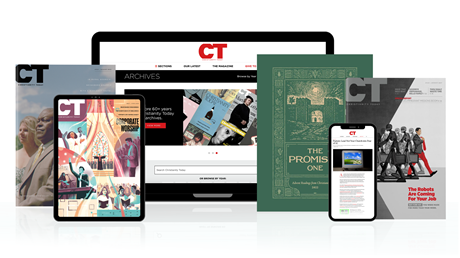 Annual & Monthly subscriptions available.
Print & Digital Issues of CT magazine
Complete access to every article on ChristianityToday.com
Unlimited access to 65+ years of CT's online archives
Member-only special issues
Subscribe
Catching Up with Hispanics
Catching Up with Hispanics