In the wake of decreasing demand for Christian books, declining revenues, and three lawsuits, Nashville-based Thomas Nelson Inc., the world's largest publisher of Bibles and Christian trade books, plans to slash the number of titles it offers and will probably cancel its quarterly dividend payment of 4 cents a share, using the money instead for ongoing operations.
Additionally, the company eliminated 20 positions in August—including those of two executive vice presidents—and left eight other openings unfilled, saving the company $2 million annually. Joe Powers, a Nelson executive vice president, says vendors and Christian bookstores are not giving as much shelf space to new books as in the past, focusing instead on current top titles.
"We have seen that independent retailers keep fewer titles," Powers told Christianity Today. "There's no sense publishing titles that people aren't carrying."
Christian Booksellers Association President Bill Anderson told Publishers Weekly in July that while some independent retailers are experiencing growth, others have suffered 5 to 7 percent decreases in sales in the softer economy.
This year, Nelson will cut the number of its products from last year's 550—including 200 titles—to fewer than 400. Revenue for the first quarter of fiscal year 2002 is down by $3.1 million from a year earlier.
Nelson is refocusing on its core publishing business. The company, with net revenues of $298 million in fiscal 2001, recently sold Remuda Ranch, an eating-disorder treatment center, for $7.2 million in cash and a $2 million note. Nelson will complete the sale of its Ceres candle unit and decide the future of C.R. Gibson, a gift subsidiary, this month.
In May investment firm A.G. Edwards downgraded the company's stock from "buy" to "maintain position." The company was hurt last year by heavy returns from The Death of Innocence, a book about 6-year-old murder victim JonBenet Ramsey by her parents, John and Patsy Ramsey. Nelson also canceled plans to publish best-selling author Gwen Shamblin's Out of Egypt.
Meanwhile, Nashville-based Gaylord Entertainment, the financially troubled owner of Opryland and publisher of books and recordings for country and Christian markets, has filed three lawsuits against Nelson.
Two lawsuits stem from Nelson's 1996 sale of Word Records and Music and the Word trademarks to Gaylord. They concern "several million dollars," according to Gaylord spokesman Tom Adkinson. Gaylord reported a second-quarter operating loss of $17.7 million, compared with a loss of $12.1 million a year earlier.
Gaylord's most recent suit, filed in July, concerns Nelson's tongue-in-cheek ad campaign announcing the name change of its book-publishing arm from Word Publishing to W Publishing Group. Carl Kornmeyer, president of Gaylord's Music, Media, and Entertainment Group, says there's nothing funny about the ads.
"I haven't seen it to be humorous at all," he told Christianity Today. "If they have attempted to disguise their attack with humor, it's still an attack."
Gaylord's lawsuit demands unspecified compensatory and punitive damages.
Gaylord alleges that the campaign, which features prominent authors such as Tim LaHaye, coauthor of Tyndale's Left Behind series, saying, "I left Word so I wouldn't get left behind," damages the Word trademark. Nelson has since ended the campaign.
Related Elsewhere
Thomas Nelson Inc., (corporate | book publishing) believes that faith and success are interrelated.
The W Publishing Group home site has a full list of authors and works.
Media coverage of Thomas Nelson includes:
Thomas Nelson Announces Fourth Quarter and Fiscal Year 2001 Results — Salon.com (May 23, 2001)

Theological dispute gets Weigh Down author's book pulled — The Tennessean (Sept. 15, 2000)

Book Agent's Buying Fuels Concern on Influencing Best-Seller Lists — The New York Times (Aug. 25, 2000)

Nelson's decision to produce Ramsey book is an insult to people of faith — Salon.com (Feb. 17, 2000)
Previous Christianity Today coverage of Thomas Nelson includes:
Gwen in the Balance | Thomas Nelson cancels book contract with Weigh Down author over her controversial comments rejecting the Trinity. (Oct. 23, 2000)

Thomas Nelson Buys 60 Percent of New Life Treatment Centers | Deal gives publisher access to Women of Faith conferences (Feb. 7, 2000)
Our digital archives are a work in progress. Let us know if corrections need to be made.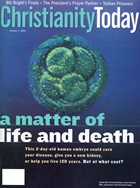 This article is from the October 1 2001 issue.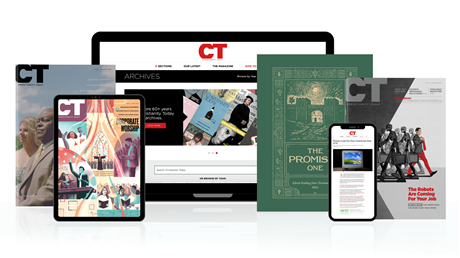 Find hope and historical insight. For a limited time, explore 60+ years of CT archives for free!
Daily devotions from Timothy Dalrymple during this pandemic.
Hundreds of theology and spiritual formation classics from Philip Yancey, Elisabeth Elliot, John Stott, and more.
Thought journalism that inspires you to think more deeply about your faith.
Join now and get print issues access to archive PDFs.
Thomas Nelson Struggles
Thomas Nelson Struggles