Masked Muslim militants shouting Islamic slogans and carrying assault rifles slaughtered 16 Protestant Christians at a worship service on October 28 in Pakistan. The five-minute attack was in retaliation for the United States-led attacks on neighboring Afghanistan, Pakistani Christians say.
The massacre occurred in Bahawalpur, a city of 500,000 about 230 miles southwest of Lahore. The congregation belongs to the Church of Pakistan, the country's largest Protestant denomination. Members were borrowing the building of St. Dominic's Roman Catholic Church. At least 70 worshipers were present.
Among the dead are seven women, three children, and the pastor of the 100-member congregation. Thirteen of the dead were members of one family. Also dead was a Muslim police officer assigned to guard the church. Five other victims are in critical condition.
"Six Afghan-looking bearded persons riding motorcycles entered the church compound," one witness says. "First they went into the tent of the police constable who was on duty and killed him. Then they killed two children who were playing outside the church hall. Then two terrorists stood guard at the gate of the church compound, and four of them entered into the church hall. They closed the main door. … and began spraying the members. … with bullets while [members] were singing their last hymn."
Pakistan's president, Gen. Pervez Musharraf, promised to search for the killers. "The methods used and the inhumane tactics employed clearly indicates involvement of trained terrorist organizations," Musharraf said. No group immediately claimed responsibility.
Shahbaz Bhatti of the human rights group Christian Liberation Front Pakistan told reporters that the attackers probably came from one of three area Islamic extremist groups. Bhatti said Christians had asked for more security at the church, but to no avail. Christian leaders told The New York Times that this was the country's first case of indiscriminate firing in a church.
"We demand more security for the minorities all over the country," Bhatti said. "Since the American attacks against Afghanistan, there have been a lot of protests and people calling for jihad against the West and all 'infidels'"
Mark Albrecht of World Evangelical Fellowship says many Muslims believe the United States is battling Islam, not terrorism. "Many Muslims around the world see the American bombing campaign. … as a resumption of the medieval Christian Crusades," Albrecht said in an e-mail bulletin.
However, most Muslim and several pro-government Christian leaders in Pakistan are blaming Indian and Israeli intelligence agencies for the October 28 massacre. "Government's handpicked Christian leaders wasted no time in declaring, certainly under pressure from the government, that 'it was [an] Indian conspiracy against Pakistan,'" says Joseph Khurshid, a Lahore-based human rights activist.
Ninety-six percent of Pakistan's 156 million people are Muslims. Christians constitute just over 2 percent, Operation World reports. Pakistan was formed as a Muslim state after a bloody separation from India in 1947.
Four bishops, including the moderator of the Church of Pakistan, joined 5,000 people for a funeral in Bahawalpur. Muslim and Hindu clerics also attended the service. "We have nothing to do with what's going on in Afghanistan," Reuters reports that one woman there cried. "We are innocent people."
Related Elsewhere
Also appearing on our site this week:
Christians Fear Muslim Backlash | Anti-Christian sentiments in Pakistan run high, culminate in protests and church shooting. (Oct. 30, 2001)

'Our Fears Have Come True' Says Pakistani Bishop After Massacre in Church | At least sixteen parishioners killed after gunmen storm a Sunday service. (Oct. 29, 2001)
Media coverage of the October 28 shooting includes:
Christians massacred in Pakistan — BBC
Gunmen Kill 16 at Pakistan Church — Associated Press
Pope Says Pakistan Church Attack an 'Evil Act' — Reuters
'Trained terrorists' behind Pakistan church slayings — BBC
Congregation Mourns Slain Christians — Associated Press
Pakistan tightens church security — Christian Science Monitor
Slain Christians mourned in Pakistan — BBC
Pakistan unrest sparks concerns — USA Today
At least 16 Gunned Down in Pakistani Church — Washington Post
Pakistani Christians Mourn Friends — Associated Press
For more articles on Pakistan tensions and the recent shooting, see Yahoo! full coverage.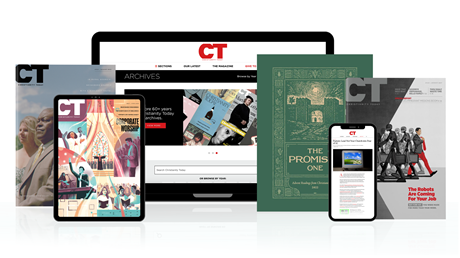 Subscribe to Christianity Today and get access to this article plus 65+ years of archives.
Home delivery of CT magazine
Complete access to articles on ChristianityToday.com
Over 120 years of magazine archives plus full access to all of CT's online archives
Subscribe Now
Radical Muslims Massacre 16 Protestants
Radical Muslims Massacre 16 Protestants