Lawmakers, seeking to rein in the scientific appetite for human experimentation, are attempting to ban human cloning. On July 31, the House approved a bill, 265-162, that would make it a federal crime to clone humans for reproduction or research purposes.
HR2505, sponsored by Rep. Dave Weldon, R-Fla., would mandate up to 10 years in prison and civil penalties of at least $1 million for violators and would apply to both public and private researchers.
Scientists have already announced plans to clone people to provide children for infertile couples. They are using the same process researchers used to create Dolly, a sheep clone, in 1997.
Opponents of human cloning say the bill is necessary on ethical and safety grounds, since cloning babies could result in "unhealthy and malformed children." They also object to cloning as a source of embryonic stem cells, which some scientists say hold the potential for curing diseases.
"Opening the door to human cloning—even with good intentions—inevitably will lead to experimentation on the child-to-be," says Judiciary Committee Chairman James Sensenbrenner, R-Wis.
But Democrats and many scientists say the bill's broad language would stymie important medical research and efforts to study stem-cell technology.
The Bush administration endorsed the Weldon bill, a version of which Sen. Sam Brownback, R-Kan., has introduced in the Senate. The bill would specifically ban a process known as somatic cell nuclear transfer, a cloning technique that could be used to create an embryo for reproduction or to harvest its stem cells.
Related Elsewhere
Also appearing today on our site: "Embryos Spilt Prolifers."
The full text of the bill, its cosponsors, its status, and other information is available at the Library of Congress's Thomas site. You can also read the transcript of House debate.
For explanations on how cloning is accomplished, see Conceiving a Clone, Science Matters, and How Cloning Works.
For news articles and opinion pieces on the cloning debate, see Yahoo's Full Coverage.
After the House passed the bill, a team of scientists stirred everything up by saying they would do it anyway. Three scientists addressed a National Academies of Science conference on Aug. 7 and reveled their plans to possibly clone humans by the end of the year.
In 1997, Christianity Today's sister publication Christian Reader took a "High Dive into the Gene Pool."
Christianity Today recommended against human cloning in a 1997 editorial, "Stop Cloning Around." Other articles on genetics research include:
House of Lords Legalizes Human Embryo Cloning | Religious leaders' protests go unheeded by lawmakers. (Feb. 2, 2001)

Britain Debates Cloning of Human Embryos | Scientists want steady stream of stem cells for "therapeutic" purposes. (Nov. 22, 2000)

Tissue of Lies? | Latest stem-cell research shows no urgent need to destroy human embryos for the cause of science. (Sept. 28, 2000)

Beyond the Impasse to What? | Stem-cell research may not need human embryos after all. But why are we researching in the first place? (Aug. 18, 2000)

Thus Spoke Superman | Troubling language frames the stem-cell debate. (June 13, 2000)

New Stem-Cell Research Guidelines Criticized | NIH guidelines skirt ethical issues about embryo destruction, charge bioethicists. (Feb. 7, 2000)

Human Embryo Research Resisted (August 9, 1999)

Editorial: The Biotech Temptation (July 12, 1999)

Embryo Research Contested (May 24, 1999)
Have something to add about this? See something we missed? Share your feedback here.
Our digital archives are a work in progress. Let us know if corrections need to be made.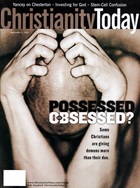 This article is from the September 3 2001 issue.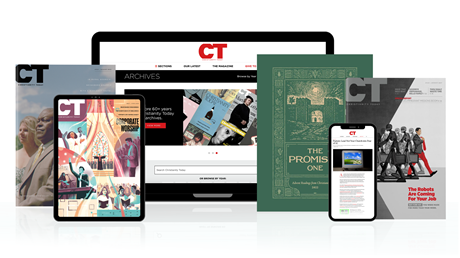 Subscribe to Christianity Today and get access to this article plus 65+ years of archives.
Home delivery of CT magazine
Complete access to articles on ChristianityToday.com
Over 120 years of magazine archives plus full access to all of CT's online archives
Subscribe Now
Biotech: House Backs Human Cloning Ban
Biotech: House Backs Human Cloning Ban