Stockwell Day, who rocketed to prominence in Ottawa a year ago but is now under intense criticism from members of his own caucus, says he will resign as the leader of the federal opposition party.
Canadians elected an unprecedented number of evangelicals to Parliament last November, including Day, leader of the neoconservative Canadian Alliance party. Day, a veteran of provincial politics but a newcomer to Ottawa, quickly lost control of his caucus.
By May, several longtime members of Parliament, including some staunch Christians, began asking Day to step down, saying they could not work with him as a leader. Although they would not discuss specifics, they said Day was unable to move the party forward.
A dozen Alliance mps left or were suspended from the 66-member caucus and senior office staff resigned while other members tried to patch the party together.
On July 17, with the backing of his remaining caucus, Day announced that he would step down and call for a leadership review. But he didn't say when. Two days later, dissidents said they would sit in Parliament as a separate group. The dissidents are led by deposed House leader Chuck Strahl and Deborah Grey—the longest-serving member of the Alliance and its predecessor, the Reform Party.
Despite the stress, Day never speaks ill of those who have opposed him, says supporter Maurice Vellacott, an mp and a former pastor from Saskatoon.
While observers see the fracture as a leadership issue rather than as a religious clash, they agree that the infighting damages the already beleaguered reputation of Christianity in Canada. While the Canadian Alliance is not a Christian party, it has attracted more Christians as supporters and elected members than any other Canadian political party in recent years.
Party leaders declined to give specifics, but political scientist John Redekop of Trinity Western University says he isn't surprised at the rapid decline of Day and the party. "I saw it coming during the [federal election] campaign," he says. Day fell hard because he "set himself up as a paragon of virtue" by declaring that the party would be run by higher standards under his leadership.
At an early news conference, Day referred to himself as "a new sheriff in town." Redekop also notes that Day "fails to distinguish between disagreement and disloyalty."
Article continues below
Related Elsewhere
There's not too much mention of Stockwell Day's resignation on the Canadian Alliance site. In fact, in the quotes section, Day says, "As Mark Twain once said, the rumours of any possible death or demise have been greatly exaggerated."
CBC News took an in-depth look back at the bumpy road that has been Day's party leadership. Day made his July 17 decision, the CBC reports, because "only a full-blown leadership contest would resolve the doubts over Day's management of the party."
The leadership vote to settle the fraction in the party will be held in March.
Media coverage of Day's call for a leadership vote includes:
A step backward | When Stockwell Day offered to convene an early vote, most assumed he meant this fall, not March — The Toronto Star (Aug. 19, 2001)

Stock's day is done: MP — Sun Media (Aug. 9, 2001)

CA vote may be delayed — The Canadian Press (Aug. 8, 2001)

Day wins time as early vote seems unlikely — The National Post (Aug. 8, 2001)

Day's call doesn't end Alliance battle — The Canadian Press (July 18, 2001)

Day to remain leader | Say supporters and critics — The Canadian Press (July 18, 2001)

Leadership vote on way | Day calls for race, says he'll resign — Sun Media (July 18, 2001)

Read an April online chat about Stockwell Day's political views.
Learn more about religion in Canada from the Evangelical Fellowship of Canada.
Media coverage of Day's election in December included:
Politicians, media target faith during election | Faith leaders defend Day's right to hold religious beliefs in office — ChristianWeek (Dec. 19, 2000)

Stockwell Day: Preaching politician — BBC (Nov. 28, 2000)
Related Christianity Today include:
A Velvet Oppression | Conservative Christians are not faring well in Canada's brave new secular society. (April 3, 2001)

Editorial: Bigotry Up North | An evangelical's faith generated shrill criticism in a nation known for its tolerance. (January 2, 2001)

Liberals Sweep Canadian Elections | After a swift campaign of personal attacks, Canada settles in for a long winter of discontent. (Nov. 28, 2000)

Pentecostal Shakes up Canadian Politics | Stockwell Day, leader of Canadian Alliance, wins House of Commons seat. (Sept. 9, 2000)

Confronting Canada's Secular Slide (July 19, 1994)
Have something to add about this? See something we missed? Share your feedback here.
Our digital archives are a work in progress. Let us know if corrections need to be made.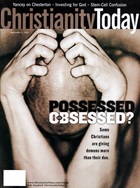 This article is from the September 3 2001 issue.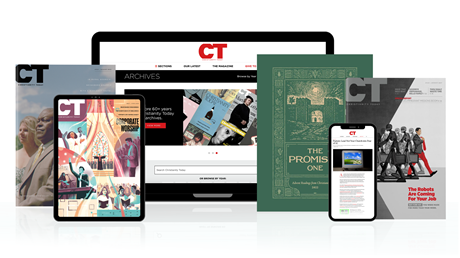 Subscribe to Christianity Today and get access to this article plus 65+ years of archives.
Home delivery of CT magazine
Complete access to articles on ChristianityToday.com
Over 120 years of magazine archives plus full access to all of CT's online archives
Subscribe Now
Evangelical Bungles Party Leadership Resigns
Evangelical Bungles Party Leadership Resigns