The salvation army got mugged this summer. Or you could say that the Army was "Scouted." Like the Boy Scouts of America before it, the Army's public identity and agenda were highjacked by the forces of sexual liberation, and the ministry was subjected to public ridicule of researchers and bioethicists and open hostility for its supposedly anti-gay policies.
On July 10, The Washington Post published a report by Dana Milbank that claimed the Army had struck a shocking back-room deal with the White House: the Army promised to lobby for the administration's charitable-choice initiative in exchange for a regulation that would protect religious charities receiving federal money from local rules requiring them to hire practicing homosexuals and to extend domestic-partner benefits. Milbank's story identified the Army as "a Christian social services organization with an extensive network of facilities to feed, clothe, and shelter the poor." There was no hint that the Army was a church—in the words of its own mission statement, "an evangelical part of the universal Christian Church."
Thus, the Post fixed the terms of the controversy: social-service agency wants federal okay to discriminate against gays. Other papers followed, calling the issue "hiring bias on gays," an "anti-gay deal," and "faith-based bigotry." One particularly egregious columnist called the Salvation Army's desire to hire people consistent with its beliefs a "call to hate." The commentators were off and running, framing the discussion purely in gay-rights language (for CT's running chronicle of the controversy, see www.christianitytoday.com/go/army.cgi).
In the beginning, the Salvation Army was about personal salvation. As General William Booth's understanding grew, that salvation took on personal, social, and eschatological dimensions. "Salvation from pinching poverty, from rags and misery, must be offered to all," he wrote.
Booth believed Christians would usher in a thousand years of freedom from poverty and misery. After that, Christ would return. But though he had a social vision, Booth passionately believed that the foundation for that new society was saved and sanctified individuals.
"Booth was aware of a potential pitfall of his theology, if it were improperly understood: the setting loose of the Salvation Army's social work from its theological moorings," wrote Roger Green in Christian History No. 26. "Booth did not want his Army trusting in plans and programs that had no Christian foundation, in order to establish the kingdom."
Today's Salvationists are just as committed to preserving the Christian character of their good works. In 1998 they said no to $3.5 million in government funding rather than submit to the hiring and benefits demands of San Francisco. They run "a plethora of AIDS hospices" and they do not discriminate against hiring gays in their programs (according to Army spokesmen), but they recognize that preventing the secularization of their officer corps is essential to their ministry.
The Army knows its calling. But the American press and political leaders have a lot to learn. The Army's Christian love for those whose lives are shadowed by both spiritual and social darkness has deep roots in God's love for the lost world. To sever the roots of that love—to choose the values of sexual liberation over the integrity of churches and faith-based ministries—is a form of social suicide.
Related Elsewhere
The Salvation Army's official site includes basic information, bios on historical figures and a response to the current controversy.
The Salvation Army story became a Washington Post regular feature after the story broke on July 10. Articles focused on White House reaction, politicos revising their story, and administration-Army meetings. In an editorial, the Post called the Army an "institution that performs good works" but apparently didn't think to check its own archives and forgot The Salvation Army is a church.
Christianity Today's has covered the current controversy in Weblog installments including: "The Salvation Army Under Attack Here and Abroad" (July 10, 2001), "White House to Salvation Army: No Soup for You!" (July 11, 2001), and "Salvation Army's 'Call to Hate'?" (July 16, 2001).
A recent Christian History Corner found that while being put through the ringer now, the Army has been through worse.
Lauren F. Winner reviewed several books on Salvation Army history in Christianity Today's sister publication, Books & Culture. Her article, "From Drum-Bangers to Doughnut-Fryers | Material culture, consumerism, and the transformation of the Salvation Army," appeared in the magazine's September/October 1999 issue.
For more on Salvation Army history, see issue 26 of Christian History. Another Christianity Today sister publication Christian Reader adapted one of the articles on Catherine Booth.
Historian Diane Winston chronicles the Army's shift in emphasis from evangelism to social services in Red-Hot and Righteous: The Urban Religion of the Salvation Army (Harvard, 2000).
Article continues below
Previous Christianity Today stories on the Salvation Army include:
Salvation Army Closed in Moscow | Moscow court decision turns city into a 'legal never-never land' for Christian charity. (Jan.11, 2001)

Still Red-Hot and Righteous | The Salvation Army's International Congress meets outside London for the first time since its founding. (July 12, 2000)

Saving Bodies, Rescuing Souls | Chechen Muslims find Salvationist care has compassionate accent (Apr. 11, 2000)

Salvation Army General Seeks Refocus on Gospel | Newest world leader faces modern challenges (June. 14, 1999)

Did Somebody Say $80 Million? (Dec. 7, 1998)

Salvation Army Youth Spell Out New Methods (Mar. 3, 1997)
Have something to add about this? See something we missed? Share your feedback here.
Our digital archives are a work in progress. Let us know if corrections need to be made.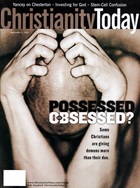 This article is from the September 3 2001 issue.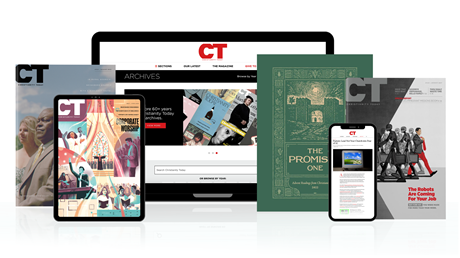 Subscribe to Christianity Today and get access to this article plus 65+ years of archives.
Home delivery of CT magazine
Complete access to articles on ChristianityToday.com
Over 120 years of magazine archives plus full access to all of CT's online archives
Subscribe Now
Dismantling the Salvation Army
Dismantling the Salvation Army