Christ, why do you allow wars and massacres on earth? By what mysterious judgment do you allow innocent people to be cruelly slaughtered? I cannot know. I can only find assurance in the promise that your people will find peace in heaven, where no one makes war. As gold is purified by fire, so you purify souls by these bodily tribulations, making them ready to be received above the stars in your heavenly home.
—Alcuin of York (c.735-804) (quoted in 2000 Years of Christian Prayer)
As noted briefly yesterday, President Bush has declared today a National Day of Prayer and Remembrance. "I ask that the people of the United States and places of worship mark this National Day of Prayer and Remembrance with noontime memorial services, the ringing of bells at that hour, and evening candlelight remembrance vigils," he said. "I encourage employers to permit their workers time off during the lunch hour to attend the noontime services to pray for our land. I invite the people of the world who share our grief to join us in these solemn observances." Starting at 11:45 EST, you'll be able to catch streaming video of the National Cathedral service at C-SPAN's Web site and elsewhere. After that, C-SPAN will probably have the video archived.
Likewise, The Mission America Coalition, America's National Prayer Committee, National Association Of Evangelicals, and The National Day Of Prayer Task Force are asking churches to join in another National Day of Mourning and Prayer on Sunday. A full-page ad in USA Today has a "A prayer by the nation for the nation, in an hour of unprecedented sorrow, to help America speak to God with one voice." The prayer is clearly Trinitarian and largely evangelistic, praying, "In the place of destruction, pour out ...
1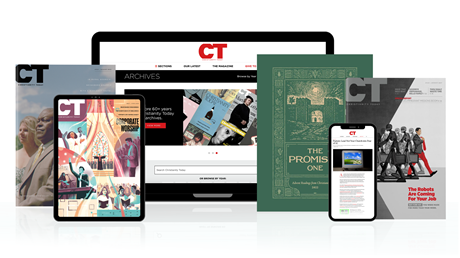 Subscribe to Christianity Today and get access to this article plus 65+ years of archives.
Home delivery of CT magazine
Complete access to articles on ChristianityToday.com
Over 120 years of magazine archives plus full access to all of CT's online archives
Subscribe Now
"Weblog: As the World Prays, Falwell and Robertson Blame ACLU, Gays, and Others for 'Deserved' Attack"
"Weblog: As the World Prays, Falwell and Robertson ...