Lotteries are legal in 37 states. But political struggles over lotteries are heating up in two of the remaining Bible-belt holdouts, Tennessee and North Carolina.
North Carolina Gov. Mike Easley, a Democrat, is pushing for a lottery referendum aimed at improving schools with $300 million in new annual revenue. North Carolina is in its second year of budget deficits near $1 billion.
The beginning of lottery sales in adjoining South Carolina in January has given ammunition to lottery backers. They say millions of North Carolina dollars are spent on lotteries in both South Carolina and Virginia. Advocates also cite polls showing that a majority of North Carolina voters would support a referendum.
"We believe the people should have a chance to vote on it," a representative of the North Carolina Association of Educators told Christianity Today.
But lottery opponents, centered in churches and including many other groups, are well organized and vocal. In 2001 they kept lottery proposals bottled up in the legislature. Their umbrella group, Citizens United Against the Lottery, has vowed to do it again. Political observers here believe the referendum proposal is still a few votes short of passage, if it can get to the floor. Easley announced in February that he will push for a lottery when the legislature resumes its work in May.
In Tennessee, where Republican Don Sundquist is governor, only the budget woes are similar. Tennesseans will vote in November on a referendum to change the state constitution, which has banned lotteries since 1834. According to a recent poll by The Knoxville News-Sentinel, 55 percent of voters favor the idea. But polls showed support levels as high as 69 percent in 2000.
Opponents point out that such numbers can be misleading. In 1999, Alabama polls showed that 65 percent of the voters supported a lottery referendum. But after an intense campaign by anti-lottery forces, voters defeated it 54 to 46 percent.
A coalition of lottery opponents in Tennessee is determined to repeat the Alabama experience. The Tennessee Baptist Convention (TBC) is at the center of the drive. Leaders hope to raise an anti-lottery campaign fund of at least $1.5 million from TBC's 3,000 congregations.
James Porch, TBC executive director and treasurer, says lottery opponents face an uphill struggle to turn public opinion in the face of an expected multimillion-dollar pro-lottery campaign. "I don't speak for Tennessee Baptists, but I think there's a pretty broad consensus among our Baptist people that gambling is morally wrong," Porch told CT.
Churches are attempting to work through a broader coalition, the new Gambling Free Tennessee Alliance. Joe Rodgers, former U.S. ambassador to France, heads the alliance. "It's been proven that if churches take the lead, you can't win," Rodgers warned Baptist leaders in November. "You must put lay leaders out in front. The churches will educate, register voters, and get out the vote."
Related Elsewhere
The Knoxville News- Sentinel has an archive of coverage of the lottery controversy.
Related Christianity Today coverage of lottery debates includes:
Beating the OddsChristians in two states defeat gambling by exposing its harmful effects on the poor. (January 10, 2000)
An Education GambleAfter defeating an Alabama lottery-for-schools plan, Christians ponder how to improve public education. (December 10, 1999)
Previous Christianity Today stories about gambling include:
Will Gambling Limit Be Heeded?The National Gambling Impact Study Commission made 76 recommendations to curtail betting. (Aug. 9, 1999)
Gambling Away the Golden YearsCasinos are seducing an alarming number of seniors. Where is the church? (May 21, 1999)
Gambling with the EnemyInstead of folding, the church should be upping the ante (May 18, 1998)
None Dare Call It SinHow Mississippi's Bible Belt succumbed so quickly and so completely to the gambling industry. (May 18, 1998)
Spurning Lady LuckChurches reject funds tainted by gambling. (Oct. 5, 1998)
Voters Reject Betting Measures(Dec. 9, 1996)
Have something to add about this? See something we missed? Share your feedback here.
Our digital archives are a work in progress. Let us know if corrections need to be made.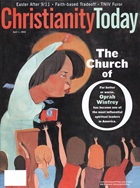 This article is from the April 1 2002 issue.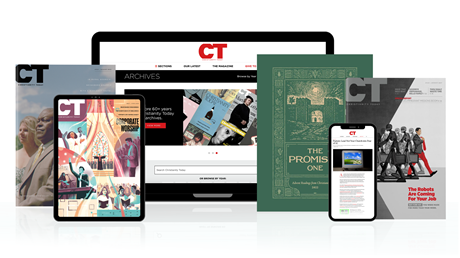 Subscribe to Christianity Today and get access to this article plus 65+ years of archives.
Home delivery of CT magazine
Complete access to articles on ChristianityToday.com
Over 120 years of magazine archives plus full access to all of CT's online archives
Subscribe Now
Gambling: Fighting Chance
Gambling: Fighting Chance