The giant accounting firm Andersen has backed out of an out-of-court settlement of $217 million with the Baptist Foundation of Arizona (BFA).
Attorneys for investors who lost $570 million in the church-sponsored real estate scam claim they were double-crossed and are scrambling to respond.
Sean Coffey, a former federal prosecutor who negotiated the settlement, told The Arizona Republic, "We view this as treachery of the highest order. It's unbelievable! … They just said the goals of their partners were to restore the trust in Andersen. Nice going on restoring the trust."
The Arizona Southern Baptist Convention created the BFA in 1948 to raise funds for church-related charities. Over the years, however, it mushroomed into a real estate-based Ponzi scheme that used pastors as salesmen and bilked 13,000 investors out of their savings (CT, June 11, 2001, p. 18).
"These investors, many of whom are elderly, trusted the misleading financial statements audited by Andersen," Arizona Attorney General Janet Napolitano told reporters.
Links with Enron scandal
Until its collapse in the fall of 1999, BFA hid its growing losses in dozens of shell corporations while obtaining regular favorable audit reports from Andersen. Observers have noted the similarities between this case and the fate of the Enron Corporation, another Andersen client.
In fact, Andersen was pressured to settle with BFA because of the Enron scandal. In both cases, Andersen is accused of not warning investors of corrupt accounting practices in the firms it was hired to audit.
Andersen's insurance carrier, Hamilton, Bermuda-based Professional Services Insurance Co., used a clause in the settlement agreement to void the deal.
Andersen attorney Ed Novak said conditions at Andersen have "continually deteriorated."
The March 1 agreement came before the March 14 federal indictment of the accounting firm on charges related to the Enron scandal. According to media reports, the insurer is facing insolvency because Andersen failed to pay a $100 million premium.
Napolitano, however, says Andersen and the insurance carrier are not truly separate entities. "Arthur Andersen lied," Napolitano told The Republic.
The Andersen settlement would have been the largest recovery for the BFA investors. They have already received initial shares of $49 million from the sale of BFA-owned properties, which represented almost 9 percent of the losses. With the Andersen settlement, according to Coffey, BFA investors would have recovered 45 percent of their losses. Typical recoveries in fraud cases are 10 percent or less, Coffey said.
Napolitano said she will seek to have Andersen's Arizona registration revoked. Officials with the Arizona Corporation Commission say they will continue seeking payment of the settlement. Coffey says attorneys will ask a mediator to enforce the settlement.
The Andersen partner who oversaw the BFA audits, Jay Ozer, was to have surrendered his CPA license as part of the now voided deal. He has not done so. Five former BFA insiders, including Ozer, remain under indictment on fraud charges. Three others pleaded guilty to fraud counts last year.
Napolitano says the criminal investigation will continue. She will seek to impound the assets of Andersen and its insurer to pay investor claims.
Related Elsewhere
Recent news includes:
Andersen's Worldwide Woes - Forbes.com (April 1, 2002)
Andersen Backs Away From Pact - The Washington Post (March 30, 2002)
Andersen insurer backs out of Arizona legal settlement - Chicago Tribune (March 30, 2002)
Andersen Dealt Another Setback as Talks Over Civil Case Stall - The New York Times (March 30, 2002)
Leaderless at Arthur Andersen When Direction Is Needed - The New York Times (March 30, 2002)
Andersen: Insurer Unable to Pay - Associated Press (March 29, 2002)
Andersen Plans a Split, as U.S. Signals Continued Prosecution - The New York Times (March 29, 2002)
Auditor to Pay $217 Million to Settle Suits - The New York Times (March 2, 2002)
Arthur Andersen and the Baptists - Salon.com (Feb. 7, 2002)
Christianity Today's previous coverage of the Baptist Foundation of Arizona collapse includes:
Elderly Investors Target AccountantBut Baptist Foundation of Arizona victims will have to wait in line. (May 17, 2001)
Indictments Handed DownFive former Baptist Foundation of Arizona officials plead not guilty to theft, fraud, and racketeering (May 17, 2001)
Baptist Foundation of Arizona Declares BankruptcyTroubled agency, accused of lawbreaking, offers restructuring plan. (Nov. 9, 1999)
Baptist Foundation Faces Investment Fraud ChargesFreeze on redemptions leaves pensioners in a pinch. (Oct. 25, 1999)
The Arizona Republic, a major Phoenix daily, has numerous BFA articles in its archives, but charges a $2 fee to read each of them. However, many of these articles are also available free at BFAFraud.com, a lengthy, opinionated, and very informative unofficial site maintained by two articulate and angry BFA investors. BFAFraud.com has also posted the "smoking gun" letters and memos from BFA's own whistleblowers, which were ignored and dismissed by its disgraced former management.
Article continues below
Mainly for investors, the BFA Liquidation Trust (successor to BFA itself) has many reports, press releases, and other documents.
There is even a dedicated BFA discussion-chat forum, where investors and others commiserate, rail, pray, and speculate daily about the chances of getting their money back and putting the culprits behind bars.
Hundreds of pages' worth of the complete court filings in the BFA bankruptcy case are available at the District of Arizona Bankruptcy Court site.
Have something to add about this? See something we missed? Share your feedback here.
Our digital archives are a work in progress. Let us know if corrections need to be made.
This article is from the April 22 2002 issue.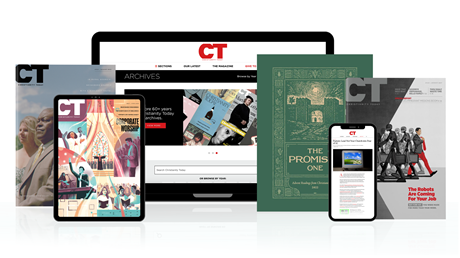 Subscribe to Christianity Today and get access to this article plus 65+ years of archives.
Home delivery of CT magazine
Complete access to articles on ChristianityToday.com
Over 120 years of magazine archives plus full access to all of CT's online archives
Subscribe Now
Ponzi Payback: Treachery of the Highest Order
Ponzi Payback: Treachery of the Highest Order