Southern Baptists' conflict over the revised Baptist Faith and Message, adopted in 2000, has gone global. Southern Baptists in Texas and career missionaries are among those expressing outrage about a letter that International Mission Board (IMB) President Jerry Rankin sent to overseas personnel.
The January 31 letter asks that missionaries affirm the latest revision of the Baptist Faith and Message (BFM)—the Southern Baptist Convention's statement of faith that outlines its beliefs and convictions regarding doctrinal, family, and church issues.
"There are many who feel strongly that those being supported by the denomination should be willing to pledge affirmation and support for the current [BFM], especially those serving with the mission boards," Rankin said in the letter. "Failure to ask for this affirmation is creating suspicion that there are IMB personnel whose beliefs and practices are inconsistent with those represented by Southern Baptists."
Rankin adds, "I am asking that you sign the attached form indicating your affirmation and return it to your regional leader. You are welcome to note any area of disagreement." In January 2001, IMB trustees agreed not to require an affirmation. But in March, trustees meeting in Kansas City strongly endorsed Rankin's request.
Some Southern Baptists disagree with changes made in the 2000 statement, including a phrase in the document that refers to the Baptist Faith and Message as "an instrument of doctrinal accountability."
Others say conservatives are using the BFM as a creed. Charles Wade, executive director of the Baptist General Convention of Texas (BGCT), told CT, "We've never considered a confession as an instrument of doctrinal accountability. When did Jesus ever ask anyone to sign something?"
Southern Baptists have asked missionary candidates to sign the statement since 1925. The Southern Baptist Convention has revised the BFM in 1963, 1998, and 2000. Rankin says that because other SBC employees were required to sign the 2000 document, some denominational leaders thought it necessary to ask missionaries to sign it.
David Dockery, president of Southern Baptist-supported Union University in Jackson, Tennessee, says that creedalism is not the issue. "Some [missionaries] agreed to serve prior to the Baptist Faith and Message 2000," he told CT, "and they feel like the rules have shifted on them some."
The SBC employs 5,165 missionaries, 4,665 of whom were appointed before 2000 and have not affirmed the latest statement. In February the North American Mission Board asked its fully funded missionaries, fewer than 100 people, to sign the statement.
'Out of order'
Wade says that some missionaries do not want to sign the statement because they disagree with recent revisions. In 1998 the BFM included a section saying that wives should "graciously submit" to their husbands. In 2000 the statement declared that "the office of pastor is limited to men as qualified by Scripture."
Wade says that 70 missionary couples have contacted the BGCT to express their fears of being forced to resign. Others, he says, are considering resigning voluntarily.
In an e-mail message given to Christianity Today by the BGCT, a missionary couple in Latvia said they would not sign. "We have never desired to have our beliefs spoon-fed to us by those who somehow believe they hold that right," said Monte and Janet Erwin, appointed in 1989. "We believe the actions of our present leadership are presumptuous and out of order."
Some missionaries apparently are signing the statement for pragmatic reasons. Leon and Kathy Johnson, missionaries in Zimbabwe, wrote in an e-mail that some missions personnel "are taking a deep breath, crossing their fingers, and signing in order not to destroy their ministries and leave the people without a missionary presence."
At least one leader has stepped down. The IMB's regional director for West Africa, Bill Phillips, resigned his office last year rather than sign the statement. Phillips remains a missionary.
The language in Rankin's letter was offensive to some, Wade said, citing this comment: "Signing this affirmation protects you from charges of heresy behind your back while you are overseas and cannot defend yourself."
Rankin says his letter was motivated in part by persistent reports from short-term overseas volunteers that career missionaries were criticizing the conservative leadership in the SBC.
Rankin's letter reiterates that rank-and-file missionaries are not required to sign the BFM statement. Rankin says he wants to defuse demands to make the BFM mandatory, which he believes might happen at the SBC's annual meeting in June.
A continuing dispute
In February the Women's Missionary Union of Texas asked Rankin to reconsider. President Kathy Hillman says some missionaries interpret Rankin's letter as a mandate. But Rankin says "a large proportion" of missionaries note disagreements. Missionaries who disagree may pledge to carry out their work "in accordance with and not contrary to" the BFM.
"We do not anticipate terminating anyone," Rankin says. "It depends on why they don't sign it or why they don't agree with it." Rankin says that only two missionaries have resigned since the letter, and they would not discuss their reasons with IMB officials.
Texas Baptists and SBC national leaders have clashed before. In 2000 the BGCT redirected funds, previously sent to the SBC's six seminaries, strictly to Texas seminaries. Most recently the BGCT voted to create a fund to assist missionaries who resign or are dismissed over the statement. Wade said that pastors and laity have pledged $1 million for the fund.
Wade says any unused money from the fund could go into new initiatives that the Texas convention has been working on for two years. "That doesn't mean that the IMB will be totally cut out," he says.
Rankin says the Texas convention's complaint regarding the BFM is another attempt to separate itself from conservative Southern Baptists. "They're just using this to advance their agenda," Rankin said.
Related Elsewhere
Related news article include:
IMB missionaries must work 'in accordance with' BF&M — Biblical Recorder (Jan. 26, 2002)
IMB requests missionaries to affirm faith statement — Associated Baptist Press(Jan. 30, 2002)
Read the Baptist Faith and Message 2000, see the report of the study committee and other documents, or peruse the 1963 version.
The Southern Baptist Convention's site has links to every board, organization, and ministry in the convention.
Previous Christianity Today coverage of the Baptist Faith and Message includes:
Do Good Fences Make Good Baptists?The SBC's new Faith and Message brings needed clarity—but maybe at the cost of honest diversity. (August 9, 2000)
Culture ClashAsserting the Bible's authority, Southern Baptists say pastors must be male. (June 30, 2000)
Weblog: Baptists OK New Statement, which Opposes Female Pastors (June 15, 2000)
Submission RejectedState convention counters SBC marriage statement. (Dec. 27, 1999)
Texas Baptists Counter Official Southern Baptist Stance on MarriageBaptist General Conference of Texas goes back to 1963 statement, rejecting 1998 vote. (Nov. 11, 1999)
Seminary Faculty must sign pledgeProfessors must agree to teach Baptist Faith and Message statement. (Dec. 7, 1998)
Have something to add about this? See something we missed? Share your feedback here.
Our digital archives are a work in progress. Let us know if corrections need to be made.
This article is from the April 22 2002 issue.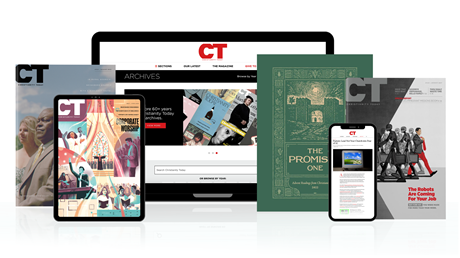 Subscribe to Christianity Today and get access to this article plus 65+ years of archives.
Home delivery of CT magazine
Complete access to articles on ChristianityToday.com
Over 120 years of magazine archives plus full access to all of CT's online archives
Subscribe Now
Southern Baptists: To Sign or Not to Sign?
Southern Baptists: To Sign or Not to Sign?