Pakistan's rural churches can't protect themselves
There have been several arrests of those behind recent attacks on the nation's Christians, but most Pakistani believers are convinced that the assaults will continue. "[The extremists] say, 'Americans are Christian, the West is Christian, so let's kill Christians here in retaliation,'" Shahbaz Bhatti, head of the All Pakistan Minorities Alliance, says in the current issue of Newsweek. The magazine also notes that Christians are now arming themselves.
They may have guns, but they don't have much hope of keeping Muslim terrorists from attacking their churches. "While armed police and private security guards are on duty outside Christian schools and churches in the cities, no protection can be offered to those in the remote reaches of Pakistan," reports the British Daily Telegraph. That's problematic, because those rural churches are also the poorest and can't afford to hire their own security. "It's not possible. The money isn't there," Anthony Lobo, the Catholic Bishop of Rawalpindi, tells the paper. "We can't afford them [guards]. We are spending all our money on keeping the parishes and the schools. … We are struggling to pay the teachers without having to pay guards as well."
Don't expect any major capital campaigns from within the churches, either. "There are no rich Christians," Lobo explains. "There are no industrialists, top bureaucrats, or feudal lords. There are no top people in the army and air force. Christians are all lower middle class or poor and destitute people. When you talk about the Christian community here, you are talking about the margins of society."
More than 70 Christians arrested or "disappeared" in China
The Committee for Investigation on Persecution of Religion in China, headed by former house church leader Bob Fu, says at least 71 Christian house church members were arrested or "disappeared" over the last few months, most in July. The Associated Press couldn't verify the story, but it would be extremely difficult to do so, and the group is very reliable on such matters. So far there's nothing on the committee's website on this latest round of arrests, but it has many other troubling documents about religious persecution in China. This latest crackdown is apparently tied to the Communist Party's national congress.
Meanwhile, reports The Ledger of Lakeland, Florida, some Christians in the U.S. have their doubts about how orthodox many of China's house churches really are. Local retired pastor Giok Se Tjiong is on a mission to reform them. "One proclaims that the second coming of Christ will be as a Chinese woman. It recalls Chinese idol worship," he tells the paper. He's also upset about the "holy laughter" movement there, even though he himself is a Pentecostal who formerly pastored Assemblies of God congregations. "I have seen demon possession like that but not the work of the Holy Spirit," he says.
Another local, Cooperative Baptist Fellowship of Florida coordinator Pat Anderson, explains, "For many, Christianity is new, and they're easily influenced by heresies. An emotional religious approach and emphasis on miracles are attractive to those rural people." Anderson recently returned from a trip to China, where he met with leaders of the officially sanctioned Three Self churches.
The National Post of Canada talks about another trip to China. "Rev. Philip Woo is planning to break the law in China today," the story begins. (One hopes The National Post website is one of those sites the Chinese government bans.) "The shy, gentle Lutheran minister, who runs Hong Kong's Chinese Evangelical Ministry, intends to travel to flood-ravaged villages in China's central province of Hunan with a donation of 10,000 pounds of rice. Along the way, he will also secretly visit a series of illegal underground churches to preach and hold religious services."
More articles
Missions and ministry:
Church life:
Pop culture:
Education:
Related Elsewhere
See our past Weblog updates:
August 26
August 23 | 22 | 21 | 20 | 19
August 16 | 15 | 14 | 13 | 12
August 9 | 8 | 7 | 6 | 5
August 2 | 1 | July 31 | 30 | 29
July 26 | 25 | 24 | 23 | 22
July 19 | 18 | 17 | 16 | 15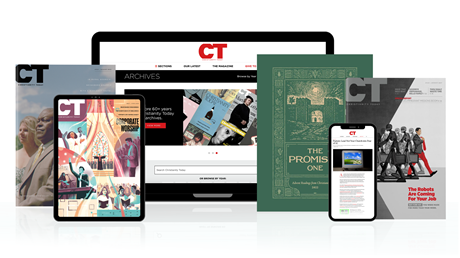 Annual & Monthly subscriptions available.
Print & Digital Issues of CT magazine
Complete access to every article on ChristianityToday.com
Unlimited access to 65+ years of CT's online archives
Member-only special issues
Subscribe
Pakistani Christians Take Up Arms But Can't Defend Churches
Pakistani Christians Take Up Arms But Can't Defend Churches