It was supposed to be a vacation. It became a life-threatening abduction by one of the world's deadliest terrorist organizations. And it's time for the ordeal to end. The story of Martin and Gracia Burnham will be familiar to many Christianity Today readers. On May 27, 2001, the New Tribes missionaries were celebrating their 18th wedding anniversary at a resort in the southern Philippines. They had been serving in the country for 15 years and were taking a romantic getaway. The militant Muslim group Abu Sayyaf attacked, and within 20 minutes had taken the Burnhams and 18 others hostage.
One year later, Abu Sayyaf has beheaded at least one of those hostages, another American named Guillermo Sobero. Other hostages were freed: some ransomed, others apparently let go to make the kidnappers harder to find. The Burnhams and a Filipina nurse, however, are still captive. And their life is reportedly horrific. They are weak and malnourished, and have suffered from malaria. They are forced to march through the Basilan Island jungles. Martin was injured early on in fighting between the guerrillas and the Philippine military. He is reportedly chained at all times, either to a tree or to a terrorist.
Gracia, meanwhile, is experiencing serious emotional strain. "We think about everyone so often—and I'll admit that I cry a lot," she said in a November letter. Other hostages have suggested that this may be a vast understatement.
Both are likely facing pressure to convert to Islam; several of the now-freed hostages say they converted from Christianity to their captors' religion during their abduction. No one should have to experience such terror. What makes this story even more tragic is that it could have been resolved almost as soon as it began. But evil begets evil, and a combination of incompetence, politicking, and outright fraud have kept the missionaries captive.
It's time for a real effort to rescue Martin and Gracia.
Like Martin Burnham, the apostle Peter was also chained to his captors. But God miraculously freed him after "earnest prayer for him was made to God by the church" (Acts 12:5). Even then, the young Christians had a hard time believing their prayers had made a difference. Likewise, it's often difficult to believe that our prayers to set the captives free will have much effect. But the effort to free the Burnhams will not ultimately be waged in negotiating rooms or on a battlefield. It will be waged on our knees.
We must pray both corporately and privately for the Burnhams, their families, and those working for their freedom. We also must pray for Abu Sayyaf's guerrillas. We should pray not just that they would awaken to their consciences and free the Burnhams, but also for their conversion and for justice to be done.
Several Websites help Christians pray specifically. New Tribes Mission's site is the most extensive, but PrayThemHome.com, run by Marjorie Clark, is more focused. CT's Weblog also regularly posts news about the couple.
Call Washington
"I believe that prayer's the one very powerful thing that we can do," says PrayThemHome.com's Clark, Gracia's college roommate. She also knows it's not the only thing we can do. Clark met with her congressional delegation, and launched a petition to urge officials in Washington to do more. It's a message they still need to hear.
The U.S. government is taking orders from the Philippines on this issue. "The situation is the responsibility of the government of the Philippines and its armed forces," the chairman of the U.S. Joint Chiefs of Staff said during an April trip to Basilan. "We will advise and assist in any way that we are asked to do."
That's not good enough. The Philippine government and military have repeatedly blown this operation. There are credible (though unproven) allegations that Philippine military officers have colluded with Abu Sayyaf, taking bribes and allowing the guerrillas to escape. Other military operations have proven ineffective or incompetent. Meanwhile, New Tribes Mission and Martin Burnham himself have lamented the government's refusal even to talk to the terrorists about freeing the Burnhams.
Thousands of American troops are in Basilan to train the Philippine military. But it's time for politics to give way to protection. The U.S. military should insist on taking immediate, decisive action to free the Burnhams. Debates about wiping out Abu Sayyaf or making the world free from terror can come later. Besides, 75 percent of the Philippine population wants the U.S. to take a more active role. Only 54 percent believe the Philippine military can beat Abu Sayyaf without American support.
New Tribes Mission, which is facing additional expenses for lobbying Washington and informing the public about the Burnhams' plight, could use some extra support as well. But one place not to give, as New Tribes is telling anyone who will listen, is to ransom efforts.
A $300,000 ransom paid to Abu Sayyaf in March went famously wrong. The Burnhams are no closer to freedom, and the terrorists now have more resources to kidnap more people. And that's exactly what ransoms mean: more kidnapping. The mission is trying not to damage its relationship with the elder Burnhams for their part in the ransom payment, but it's right to remember that such actions put all missionaries and other Americans abroad at serious risk.
By rejecting ransoms and operating by the book, New Tribes isn't compromising its commitment to the Burnhams but maintaining it. Likewise, says New Tribes spokesman Scott Ross, the Burnhams are still alive largely because they are following carefully planned procedures for hostages. It's time for the church and the U.S. and Philippine governments to do what they must do to bring Martin and Gracia back home again.
Related Elsewhere
New Tribes Mission Online has regular updates on the Burnhams.
For further developments on the Burnhams, see Christianity Today's Weblog, The Wichita Eagle, Yahoo's full coverage and ABS-CBN News.
PrayThemHome.com is run by Gracia's college roommate.
Even before the high-profile kidnapping cases of the Burnhams and Daniel Pearl, the U.S. government was revisiting its policy on ransom negotiations. A Christianity Today online exclusive looked at the implications of the policy on Christian mission organizations.
Previous Christianity Today articles on the Burnhams includes:
Families of Hostage Couple WaitMen's prayer group for Burnhams perseveres six days a week. (Feb. 26, 2002)
Agency Disputes Rumors about BurnhamsAll indications say the hostages are still being held captive in the jungles of Basilan Island. (Feb. 26, 2002)
Missionary Couple Remains in LimboThe apparently poor condition of the Burnhams has given the case a new urgency. (Jan. 17, 2002)
Kidnapped Missionaries Reported SafeBut danger increasing for Burnhams—and for workers around the world. (June 26, 2001)
New Tribes Missionaries KidnappedMuslim rebels in Philippines threaten to kill Martin and Gracia Burnham and 18 others if military intervenes. (May 29, 2001)
Have something to add about this? See something we missed? Share your feedback here.
Our digital archives are a work in progress. Let us know if corrections need to be made.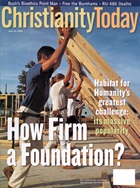 This article is from the June 10 2002 issue.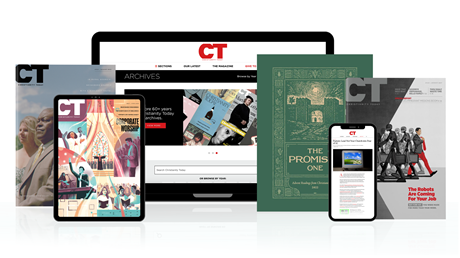 Annual & Monthly subscriptions available.
Print & Digital Issues of CT magazine
Complete access to every article on ChristianityToday.com
Unlimited access to 65+ years of CT's online archives
Member-only special issues
Subscribe
Free the Burnhams
Free the Burnhams