Pastor Rick Warren of Saddleback Community Church is fighting for an important constitutional principle that keeps the state from harassing churches. Most churches designate a portion of their clergy compensation as a "parsonage allowance," which is sheltered from federal income tax (although it is taxed for Social Security purposes).
Like 850,000 other clergy, Warren uses the parsonage allowance exclusion. A few years ago, the IRS had a bone to pick with this high-profile Southern California pastor. Warren said he should be able to shelter the amount he actually paid for the housing in his upscale community. The IRS said he should exclude only the fair market value of his housing. Further, Warren disputed the fairness of the fair market value assessed by one IRS agent.
But after the two sides went to court, and an appeal landed in San Francisco's 9th Circuit, they found themselves jointly defending one point: the constitutionality of the parsonage allowance exclusion. Is the parsonage allowance constitutional? The court suggests it isn't, arguing that Congress is "establishing religion" by granting this benefit only to clergy.
Give us a break. The First Amendment prohibits Congress from playing favorites among religions, and it was drafted primarily to protect religion from government interference. A tax break that neutrally benefits all clergy of all religions is not "an establishment of religion"—a phrase that had very specific meaning in its 18th-century context, when many colonies still had religious requirements for voters and taxes that supported a favored church.
In the current context, the issues are twofold: judicial trespassing on legislative turf, and the impediment to America's churches. Congress is empowered, not required, to tax. It is the government's business to discourage what hurts the community and encourage what builds it up. So, for instance, levies on liquor and cigarettes are commonly called "sin taxes," and charitable, educational, and religious institutions are usually tax-exempt.
Enough Judicial Tampering
The state traditionally has given tax breaks to churches and clergy because it recognizes the social services they provide to communities. We cannot begin to quantify what crime, poverty, or homelessness local churches prevent by their moral and spiritual teachings. Cutting into tax exemptions would hinder what good churches can do. When a court, with an apparent hostility to religion, decides to go beyond deciding a case according to existing law and reads its own values into the Constitution, it is trespassing on the legislature's turf. Such judicial tampering harms America's churches.
The specifics of Warren's case are highly unusual because his income is far greater than that of most other pastors, and according to the Nonprofit Watchman, for several years his church designated 100 percent of his compensation package as parsonage allowance. If the court actually declares the parsonage allowance exclusion unconstitutional, it will seriously hurt the budgets of the vast majority of America's churches (roughly half of which have fewer than 200 members and thus little elastic in their budgets).
Warren's attorney rightly argues that government may "accommodate religion" through the parsonage allowance. If the court does not agree, we expect a long and crucial battle. What is at stake is the freedom of Congress to encourage the healthy influence of religion in our society without showing partiality to any particular religion. In some banana republics, the military meddles with civil government. In the United States, judicial interference is just as bad.
Related Elsewhere
Also appearing on our site today:
Parsonage in PerilCongress protects tax exemption.
Comments in the March 5 Ninth Circuit Court of Appeals ruling are available in PDF form.
The Clergy Housing Allowance Clarification (H.R. 4156) amends the Internal Revenue Code of 1986 to clarify that the parsonage allowance exclusion is limited to the fair rental value of the property.
News coverage of the issue includes:
Senate OKs bill to protect clergy housing allowance — Baptist Press (May 10, 2002)
Congress Acts Quickly to Prevent Judicial Review of Tax Exemption for Clergy — ABC News (May 9, 2002)
Clergy Tax Exemption at Center of Court, Legislative Fights — Religion News Service (May 4, 2002)
Clergy exemption for home backed — The Washington Times (April 3, 2002)
Lawmaker tries to preserve clergy housing tax break — The Sacramento Bee (March 30, 2002)
Have something to add about this? See something we missed? Share your feedback here.
Our digital archives are a work in progress. Let us know if corrections need to be made.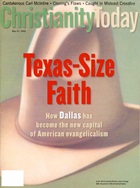 This article is from the May 21 2002 issue.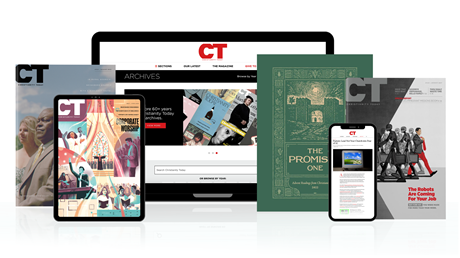 Subscribe to Christianity Today and get access to this article plus 65+ years of archives.
Home delivery of CT magazine
Complete access to articles on ChristianityToday.com
Over 120 years of magazine archives plus full access to all of CT's online archives
Subscribe Now
Give Us a [Tax] Break
Give Us a [Tax] Break