Two years ago, Harvard University Press published a book called Empire, by Michael Hardt, a professor of literature at Duke University, and Antonio Negri, an Italian political philosopher and leftist activist serving a lengthy prison term in Rome. A long, abstruse book described by the catalogue as "a new Communist Manifesto," it made for an incendiary and unlikely bestseller. OK, OK, not a bestseller in the Left Behind sense, but for a while last year—as ads for the paperback edition later proudly proclaimed—you couldn't lay a hand on a copy. Last July, The New York Times ran a glowing profile hailing the arrival of the Next Big Idea, and the buzz in the academic world has continued.
Thus an unsuspecting audience of graduate students and aspiring intellectuals found themselves committed to one of the most acutely painful reading experiences since Oprah recommended Thomas Pynchon's Mason & Dixon to her faithful multitude. After all, even most of the volume's fans, like my Marxist editor at Seattle's The Stranger, Charles Mudede, admit that Empire is "in many respects, an impossibly difficult book."
The problems go well beyond the academic tendency to make up words ("interimperialist," "reterritorialization," "globality," etc.) that create walls, or the cascades of nigh unintelligible verbiage, or the annoying tendency to tack completely italicized, uplifting afterwords on chapters ("Once we recognize our posthuman bodies and minds, once we see ourselves for the simians and cyborgs we are, we then need to explore the VIS VIA, the creative powers that animate us as they do all of nature and actualize our potentialities."). The text has to be more pierced than read and, even then, what we find leaves us scratching our heads as ...
1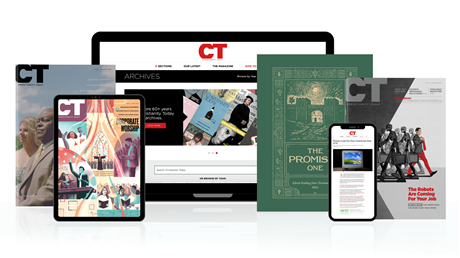 Subscribe to Christianity Today and get access to this article plus 65+ years of archives.
Home delivery of CT magazine
Complete access to articles on ChristianityToday.com
Over 120 years of magazine archives plus full access to all of CT's online archives
Subscribe Now
And the Next Thing Is...
And the Next Thing Is...