Florida Gov. Jeb Bush on October 21 ordered doctors to resume tube-feeding Terri Schindler-Schiavo, 39, a severely brain-damaged woman, despite a judicial order to allow her to die of starvation.
"Thanks to the Florida legislature and Gov. Jeb Bush, Terri Schiavo will not be a victim of judicial homicide," said Ray Flynn, the former U.S. ambassador to the Vatican, now president of Catholic Voice.
Other Christian groups also cheered the governor's decision, which followed quick action by the state's legislators. Many prolife groups had urged supporters to call on lawmakers and Bush to protect Schiavo's life.
"Thankfully, Terri and the people of Florida have a leader who not only takes a strong stand for life but is willing to stand up against a judiciary who does not," said Tony Perkins, president of the Family Research Council.
Schiavo suffered brain damage after a heart attack in 1990. "Terri is not in a coma," family members say on a website. "Terri is not using a respirator or any other machine to stay alive."
Terri's husband, Michael Schiavo, won a 1992 medical malpractice lawsuit over her brain damage. Today he is living with a woman who is expecting their second child.
Michael Schiavo says his wife would rather die. He asked a Florida court in 1998 to have her feeding tube removed. Family members, however, say there is no documented evidence concerning her wishes.
Before the governor's order, Schiavo had been expected to live for one to two weeks without food. Bush called for medical personnel and facilities caring for Schiavo to "immediately provide nutrition and hydration."
The order cited the circumstances of the case, including that Schiavo has been declared by a court to be in a persistent vegetative state, she had left no written directive, and her parents had challenged the October 15 withdrawal of hydration and nutrition.
After the governor's action, a judge rejected Michael Schiavo's request to overturn the order. His attorney said his client was "deeply troubled, angry, and saddened that his wife's wishes have become a political ping pong."
Workers moved Terri Schiavo from a hospice in Pinellas Park to a hospital so that she could be fed again. Bob Schindler, Terri Schiavo's father, said the turn of events "restored my belief in God."
Political implications
Perkins of FRC said the case should remind Christians of the need to nominate prolife judges.
"The battle is with our courts, and from this moment on we should let Terri be the face of the fight to confirm prolife judicial nominees," Perkins said. "Each time a judge comes up for a vote, we must be willing to do all we can to support those judicial nominees that respect life and to oppose those who subscribe to this growing culture of death. The time to take back our judiciary has come. Innocent lives are depending on us."
The National Right to Life Committee said the case highlights "how deep and widespread is the commitment to the 'quality of life' ethic among doctors, hospitals, and the courts." The committee issued a model Starvation and Dehydration of Persons with Disabilities Prevention Act.
The NRLC's David N. O'Steen said new laws are needed: "The fight to protect Terri Schindler-Schiavo's life, and the lives of many other people with disabilities similarly at risk of starvation, is far from over."
Related Elsewhere
A recent Speaking Out column argued that Schiavo be allowed to divorce her husband.
Terri Schindler-Schiavo's family has a web site with lots of information and many links.
Christian History weighed-in on the history of euthanasia.
Christianity Today's Weblog also commented on the Schiavo case.
Our digital archives are a work in progress. Let us know if corrections need to be made.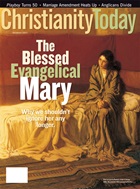 This article is from the December 2003 issue.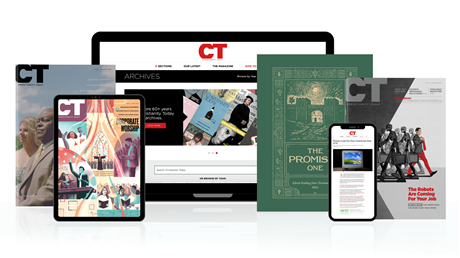 Find hope and historical insight. For a limited time, explore 60+ years of CT archives for free!
Daily devotions from Timothy Dalrymple during this pandemic.
Hundreds of theology and spiritual formation classics from Philip Yancey, Elisabeth Elliot, John Stott, and more.
Thought journalism that inspires you to think more deeply about your faith.
Join now and get print issues access to archive PDFs.
Reprieve for Brain-Damaged Woman
Reprieve for Brain-Damaged Woman