American missionary shot to death in Kenya
Missionary Paul A. Ritchey, of Hagerstown, Maryland, was shot to death by a group of gunmen who invaded and robbed his residence in the far western Kenya town of Malaba, on the Ugandan border.
There's quite a bit of discrepancies in various media reports (including the victim's name, variously and erroneously given as Richie, Ritcheri, and Ritch), but they agree that he was working with Outreach Baptist Church in the town and that he had been ministering on both sides of the border.
Teso District police officer William Okello described the attack to the Associated Press: "There were two local children watching television in the house where he was staying, and the intruders told them to lie down. When [Ritchey] came out of the bedroom, one of the men told him in Kiswahili to hand over his money. Apparently he didn't understand, and he told them to go away. Then he was shot."
John Otieno, pastor of Outreach Baptist, told The East African Standard that there were three invaders, armed with an AK-47 rifle, a panga (machete), and a knife, "The deceased was watching television when the gangsters forced everybody to lie down. The priest had earlier visited Uganda for prayers. The killers escaped to Uganda through the Malaba River," reports the Standard.
The Nairobi newspaper also includes this indecipherable but ominous addendum: "The murder occurred a week after security officers arrested seven suspects in connection with a spate of thuggery that had hit Teso District. … The operation which was led by Chief Inspector Crispus Mutalii of the Administration Police and Teso Deputy OCPD, Mr Ben Changulo, led to the arrest two pastors." Weblog can't find reference to the arrest of two pastors in the Standard archives.
Ritchey, who had been traveling to Kenya for several years, was a member of Hagerstown's Bible Brethren Church. Pastor Paul Reno didn't give a statement to The Herald-Mail, saying the family had requested privacy. The Baltimore Sun says he was married with several adult children.
New Hampshire town moves polling place from church because it hosted alternative Episcopal service
In May, Weblog noted that the town of Framingham, Massachusetts, removed a Methodist church from its list of polling places after a Jewish attorney complained that being asked to vote there violated his freedom. ''In order to vote, you basically had to bow before the cross,'' Rob Meltzer complained. ''I was sick for a week.'' (He later voted by absentee ballot.)
This week, it's not the cross that some are objecting to in a battle over the use of Durham (New Hampshire) Evangelical Church as a polling station. It's the fact that the church was used by conservative Episcopalians for an alternative service to protest the consecration of homosexual bishop Gene Robinson.
Construction at the usual voting site, Oyster River High School, sent the town looking for an alternative for this year's elections. The church, which declined payment from the city, was chosen for its central location and accessibility for handicapped voters. But opponents said the town's choice was offensive.
Lesbian Paula Roy said that if the town went ahead with its decision, "I, like many voters, will feel denied my right to vote," she told the town council
Durham Evangelical Church pastor Terry Sharbaugh found the opposition surprising. "When the town utilizes this church for town stuff, it's a town venue that day," he told Foster's Daily Democrat. "It's not a church venue. We don't check anybody's [faith] at the door."
State Rep. Judith Spang, a Democrat who represents Durham, said she "felt as strongly as anyone [in support of Robinson's] consecration," but warned the town about moving the polling place. "This church has been a wonderful member of the community," she said. "How are we going to get out of this if we say right now, you're not a respected member of the community?"
This week, the town council moved the polling place to a local business, Heidelberg Web Systems.
No comment yet from Sharbaugh, but his earlier comments in the Democrat probably sum up his feelings now. "The sad part of it for me is, though we know we have opponents in this town, I'll guarantee you we have treated them better than they have treated us," he said. "A part of this that always does hit me, in this town, a university town that likes to talk about tolerance, how incredibly intolerant people can be."
More articles
Religious freedom and persecution:
Politics:
Anglican woes:
Church life:
Bible:
Crime:
Abuse:
Holidays:
Missions & ministry:
Education:
Pop culture:
Pope John Paul II:
Other stories of interest:
Related Elsewhere
Suggest links and stories by sending e-mail to weblog@christianitytoday.com
Check out Books & Culture's weblog, Content & Context.
See our past Weblog updates:
December 31 | 30 | 29
December 26 | 23 | 22
December 19 | 18 | 17 | 16 | 15
December 12 | 11 | 10 | 9 | 8
December 5b | 5a | 4 | 3 | 2 | 1
November 26 | 25b | 25a | 24
and more, back to November 1999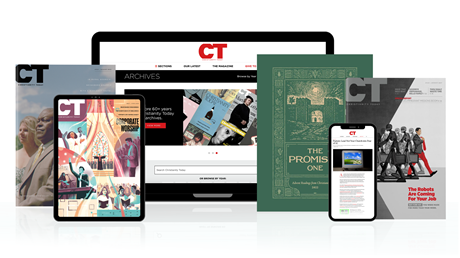 Subscribe to Christianity Today and get access to this article plus 65+ years of archives.
Home delivery of CT magazine
Complete access to articles on ChristianityToday.com
Over 120 years of magazine archives plus full access to all of CT's online archives
Subscribe Now
American Missionary Murdered in Kenya
American Missionary Murdered in Kenya