As 2002 closes, millions of Americans are writing last-minute checks to charities, ministries, and other nonprofits. Almost none of them will actually contact the organizations to request an audited financial statement, an informational tax return (called a Form 990), or other such information. A recent unscientific poll on our website showed that only 1 percent of our readers do so. Anne Graham Lotz's AnGeL ministry, for example, says it has received only about a half-dozen financial statement requests in the last 14 years.
Most givers are content to rely on word of mouth and are more likely to care about the ministry rather than the finances. That suits several ministries just fine.
In fact, Wall Watchers, a Christian ministry monitor (it doesn't want to be called a watchdog), announced in November that 45 of the 475 organizations in its MinistryWatch.com database "have failed to demonstrate transparency with regard to their finances." Those organizations, said Wall Watchers president Chris Hempe, did not send copies of financial statements even after five requests.
It's a serious charge. Several of the nonprofit organizations are required by law to send informational tax returns to anyone who asks, or at least to say where they can be found online. Violators can be fined up to $10,000, with an additional $5,000 penalty for "willful failure."
It was also troublesome that the list included several members of the Evangelical Council for Financial Accountability (ECFA), which requires that "every member organization shall provide a copy of its current audited financial statements upon written request."
ECFA president Paul Nelson told ct that all 13 ECFA members on Wall Watchers' Transparency Watch list were contacted, and that each will send in its statements. But some won't do so happily. Nelson said the requests have generated "animosity among a certain number of ministries." Some even saw Wall Watchers' efforts as extortion, with threats of bad publicity. Earlier, one organization even resigned from ECFA when told to send its financial statements to MinistryWatch.
But it's not extortion. It's good stewardship. As Hempe says, "Instilling greater confidence in donors to Christian ministries will result in greater giving to Christian ministries. The end result is to grow the kingdom of God."
Even if most donors aren't clamoring for audited statements, financial transparency is crucial—especially as for-profit companies continue to explode with discoveries of malfeasance, mismanagement, and outright deception.
In fact, these corporate scandals have helped to trouble the global economy, which hurts Christian ministries by shrinking both organizations' and donors' financial resources. Christian ministries cannot afford to experience a similar meltdown and crisis of trust.
(Just days after its press release announcing Transparency Watch, Wall Watchers found itself with a trust issue of its own: at least one ministry, Tony Campolo's Evangelical Association for the Promotion of Education, was on the list erroneously. To its credit, the ministry monitor sent a corrective press release to everyone who received the original press release, and posted it on the MinistryWatch.com website, to inform regular visitors who don't receive press releases.)
The wicked hide their deeds in darkness, and the sunlight of disclosure is the best antidote against misbehavior. But as the ECFA explains on its website (www.ECFA.org), the real reward of financial transparency lies elsewhere: "The reputation of the Christian ministry in general is at stake. Public disclosure protects Christian ministry from the danger of claiming ownership of God's gifts evident in the investments Christian donors make in his kingdom. It also protects us from the temptation to make assets and the acquisition thereof our lasting companion and goal."
Although churches, church-based ministries, and organizations that gross less than $25,000 in annual donations aren't legally required to make financial statements available, they are morally obligated to do so. Private companies have some allowances for being opaque. Nonprofits receiving tax breaks and other public benefits do not.
Many church-based ministries (which, granted, are not legally required to send out Form 990) don't understand this. "We are certainly accountable to our members and our God," said the Potter's House, led by T.D. Jakes, in response to its inclusion on the Transparency Watch list. Joyce Meyer Ministries similarly dismissed its inclusion, saying it might send out copies of its annual report—but not audited statements. Or it might not. "If our management does not want to release that, then that is their choice," said accounting manager Delanie Trusty. "We feel our donors are very informed."
Such a response demonstrates shortsightedness, and ignores reality. As Wall Watchers founder Rusty Leonard says, "We are asking them to [send this information] because they are receiving money and, frankly, they are not acting as churches but are acting more like parachurch ministries."
In the end, it doesn't matter whether the law considers a ministry a church or a parachurch. Every Christian ministry has a higher obligation—to be transparent in all its doings, so in these especially suspicious times, no one will have reason to suspect it of walking in darkness.
Related Elsewhere
Previous coverage of the Wall Watchers list includes:
Wall Watchers Admits Error in Ministry Critique | In addition, three other organizations removed from group's Transparency Watch list (November 22, 2002)
45 Ministries 'Failed to Demonstrate Financial Transparency,' Says Watchdog Website | List may have financial consequences, but several named groups say ratings are wrong. (November 15, 2002)
Wall Watchers operates the Ministry Watch website which provides ministry profiles, efficiency ratings, and comments on ministries to aid donors. In November, the ministry monitor released a Transparency Watch study with originally 45 organizations given a failing grade.
The Evangelical Council for Financial Accountability has posted online its list of seven standards to which members must subscribe. Number 5 is financial disclosure.
Have something to add about this? See something we missed? Share your feedback here.
Our digital archives are a work in progress. Let us know if corrections need to be made.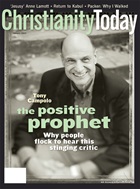 This article is from the January 2003 issue.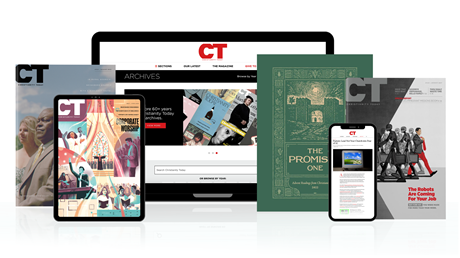 Subscribe to Christianity Today and get access to this article plus 65+ years of archives.
Home delivery of CT magazine
Complete access to articles on ChristianityToday.com
Over 120 years of magazine archives plus full access to all of CT's online archives
Subscribe Now
Open-book Ministry
Open-book Ministry