How do professional historians react to a social scientist writing about great historic movements?
I was very anxious about that when I did it the first time [The Rise of Christianity (HarperCollins, 1997)]. The only negative reviews I got were from two modernists, one a historian and one a social scientist. The historians, other than that, were wonderful—people like Owen Chadwick and the reviews in the Times Literary Supplement.
Since then, I have discovered that the grousing comes from social scientists, not from historians. Historians seem delighted to have someone try his hand at their stuff.
Do the social scientists have a problem with your focus on history or your emphasis on religion?
The religious emphasis. They tend to say things like, He certainly doesn't appreciate Marx properly. I don't think Marx deserves to be appreciated very much.
At the end of the chapter on slavery, I really did tear into the Marxists who made the pretense that the Quakers were acting out of false consciousness or trying to open the road to real capitalism. This is idiotic stuff. It presupposes that people can't think. The whole notion of false consciousness seems to me to be nothing but an easy intellectual out.
What first caused you to pay attention to the role of religion in social change?
I was a reporter at the Oakland Tribune before I started graduate school. And I went out to cover something called the Oakland Spacecraft Club, where there was a fellow speaking who was going to talk about his trip to Mars, Venus, and the moon on a flying saucer. I wrote a Sunday feature and had the maturity, where it came from I don't know, but I had the maturity to just write it straight. I figured the humor was there, and you didn't need to pound it.
The ...
1
Editor's Bookshelf
David Neff was editor in chief of Christianity Today, where he worked from 1985 until his retirement in 2013. He is also the former editor in chief of Christian History magazine, and continues to explore the intersection of history and current events in his bimonthly column, "Past Imperfect." His earlier column, "Editor's Bookshelf," ran from 2002 to 2004 and paired Neff's reviews of thought-provoking books and interviews with the authors.
Previous Editor's Bookshelf Columns: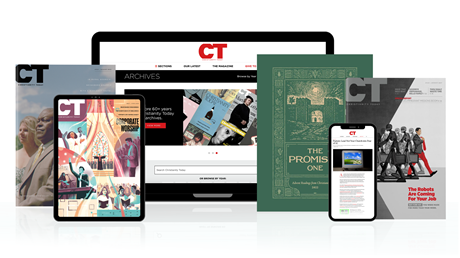 Subscribe to Christianity Today and get access to this article plus 65+ years of archives.
Home delivery of CT magazine
Complete access to articles on ChristianityToday.com
Over 120 years of magazine archives plus full access to all of CT's online archives
Subscribe Now
Progress Through Theology
Progress Through Theology