Are the openly religious barred from the bench?
At least Bill Pryor has experience with religious questions during confirmations. Of course, the Roman Catholic rite of confirmation is pretty different from the U.S. Congress's judicial confirmation hearings.
Last week, a group called the Committee for Justice published ads in Maine and Rhode Island newspapers saying, "some in the U.S. Senate are attacking Bill Pryor for having 'deeply held' Catholic beliefs to prevent him from becoming a federal judge." The ads showed a courthouse door with a sign reading "Catholics Need Not Apply."
The tone of those ads carried into the Senate Judiciary Committee yesterday as Republicans and Democrats faced off over whether Democrats were applying "religious tests" for a public office—something expressly prohibited by the U.S. Constitution.
"The left is trying to enforce an antireligious litmus test," Sen. Orrin Hatch (R-Utah) said during yesterday's panel meeting. "It appears that nominees who openly adhere to Catholic and Baptist doctrines, as a matter of personal faith, are unqualified for the federal bench in the eyes of the liberal Washington interest groups. Period. … The litmus test, whether you call it an abortion litmus test or a religious litmus test, is being applied with full force against Pryor because of his faith and the personal views consistent with it."
Sen. Jeff Sessions (R-Ala.), Pryor's main sponsor, said the nominee's views on abortion are fully consistent—in fact, mandated—by the Roman Catholic Church, and that barring judges with those views essentially bars orthodox Catholics. "Let me tell you, the doctrine that abortion is not justified for rape and incest is Catholic doctrine," Sessions said. "It's the position of the Pope, and it's the position of the Catholic Church. Are we saying that if you believe in that principle, you can't be a federal judge?"
Democrats howled in protest.
"As a person who was raised Catholic and is a practicing Catholic, I deeply resent this new line of attack from the right wing that anyone who opposes William Pryor is guilty of discrimination against him because he is a Catholic," said Sen. Richard J. Durbin (D-Ill.) "Many Catholics who oppose abortion personally do not believe the laws of the land should prohibit abortion for all others in extreme cases involving rape, incest, and the life and health of the mother."
Perhaps so, but in doing so they contradict the doctrines of their faith—which is exactly the case Pryor's supporters are making. Anyone who consistently holds to Catholic doctrine is effectively banned by Democrats from holding judicial office.
One of Pryor's problems, according to Durbin, is that Pryor doesn't consistently hold to Catholic doctrine. "The Catholic Church is opposed to the death penalty. Pryor is in favor of it," Durbin said. "I'm not going to ask Senator Sessions to make a judgment as a Methodist whether that makes him a good Catholic or not."
Durbin's non-question still demands an answer. In fact, while the U.S. Conference of Catholic Bishops has called for the abolition of the death penalty in all cases, the Vatican has not.
"Assuming that the guilty party's identity and responsibility have been fully determined, the traditional teaching of the church does not exclude recourse to the death penalty, if this is the only possible way of effectively defending human lives against the unjust aggressor," says the Catechism of the Catholic Church. "The cases in which the execution of the offender is an absolute necessity 'are very rare, if not practically non-existent.'" By contrast, the Catechism's opposition to abortion is comprehensive, direct, and without exception. At its simplest, Catholic doctrine does like this: You can get excommunicated for supporting abortion, but not for supporting the death penalty.
Doesn't Durbin know this? If not, what kind of Catholic lawmaker is he? If so, his statement is very disingenuous.
Sen. Patrick J. Leahy (D-Vt.), said the Committee for Justice's ads and the accusation that Democrats were imposing a religious test are "the most serious I've seen in 29 years in the United States Senate. It is despicable. It is contemptible. It goes back to a darker time."
Yet in the media coverage Weblog has seen, no Democrats are quoted answering the question at hand: Is anyone who opposes abortion based on religious belief automatically unqualified for office?
At the end of the day, the committee voted 10-9 to send Pryor's nomination to the Senate floor. But the Democrats are set on defeating it outright—or preventing a floor vote via a filibuster.
More articles
Sex abuse report released:
Homosexual rift in the Anglican Church:
Sexual ethics:
Baylor University:
Education:
Scripture at the Grand Canyon:
Church and state:
Pat Robertson:
History:
Music:
Catholicism:
Related Elsewhere
Suggest links and stories by sending e-mail to weblog@christianitytoday.com
Check out Books & Culture's weblog, Content & Context.
See our past Weblog updates:
July 23 | 22 | 21
July 18 | 17 | 16 | 15 | 14
July 11 | 10 | 9 | 8 | 7
July 3 | 2 | 1 | June 30
June 27 | 26 | 25 | 24 | 23
June 20 | 19 | 18 | 17 | 16
June 13 | 12 | 11 | 9
and more, back to November 1999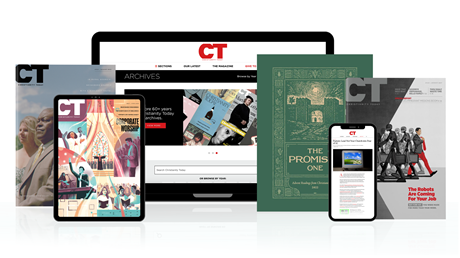 Subscribe to Christianity Today and get access to this article plus 65+ years of archives.
Home delivery of CT magazine
Complete access to articles on ChristianityToday.com
Over 120 years of magazine archives plus full access to all of CT's online archives
Subscribe Now
Religious Fight Erupts in Judicial Confirmation Hearings
Religious Fight Erupts in Judicial Confirmation Hearings