In a presentation to the National Religious Broadcasters in Washington during the Reagan era, Focus on the Family founder James Dobson mentioned that his pickup basketball game had improved as he moved into middle age. Donald Hodel, who was serving as Secretary of the Interior under Ronald Reagan, was listening.
"I too had the same experience of improving my basketball with age," Hodel told Christianity Today. "So I dropped a note to Dobson, inviting him to play basketball when he visited Washington, D.C." Hodel and his wife, Barbara, also were attracted to Dobson's concern for helping families ground themselves in Christian principles. Before the
Reagan years, the Hodels seemingly had it all. Then one day two grim-faced police officers showed up at their front door to tell them their son was found hanging from a tree. On his 17th birthday, he had committed suicide.
Sometime later they came to Christian faith. "It took the death of our son to wake us up," Hodel said. It also made Hodel, still hurting, open to discussing his burden with Dobson.
Hodel is now attempting to help a hurting Dobson through some financial challenges at Focus on the Family.
In April the organization announced the appointment of Hodel, 68, a board member since 1995, as unpaid president and CEO. Dobson will remain chairman of the board of directors. Focus said the move would relieve Dobson of day-to-day responsibilities and allow him to spend more time writing and speaking.
"There is no one whom I admire more, and I look forward to working closely with him in the days ahead," Dobson, 67, told staff members at the expansive Focus facilities in Colorado Springs.
Difficult years
Recent years have been difficult for Dobson and Focus. Thirteen years ago, Dobson had a heart attack. Five years ago, he had a stroke.
For the last three years, the organization has struggled with deficits. In February Focus cut $5 million from its budget of $130 million, laid off 34 employees (its first-ever staff cuts), left 66 positions open, and consolidated or closed several magazines (CT, May, p. 22). At its lowest point, Focus was down to three days' worth of operating capital.
Sources close to the Focus board told Christianity Today that for the last year big donors had been leaning on Dobson to relinquish some of his responsibilities. Insiders at Focus believe Hodel, founder of the Summit Energy Group, has the skills and experience to strengthen the organization in the next several years. He will likely not, however, move Focus in a radically new direction.
'A real straight shooter'
"Hodel may really help us," said John Bethany, who directs the organization's Asia programs. "He's known for his management-by-objectives approach. … He's a real straight shooter. The doctor really trusts him."
Focus board members expect Hodel, known for his crystal-clear focus on aligning an organization's operations with its purpose, to remove failures and redundancies.
Nevertheless, Hodel said, "No more layoffs are in the offing. Further, we may even be growing stronger. Our health is related to the visibility and association of James Dobson, and he will have more time [before the public]."
Charles Jarvis, chairman of the United Seniors Association (a conservative counterpart to the American Association of Retired Persons), worked for Hodel at the Department of Energy. Jarvis said Hodel is a thinker who kept inside-the-Beltway political managers constantly off guard.
"If you weren't prepared to show how your foundational principles meshed with your tactics," Jarvis said, "he would quietly ask in front of all the other senior managers, 'Why don't you go back and think about that?' The ensuing silence in the room riveted attention like an execution in the morning."
Hodel has his critics. During the Reagan years, he sometimes favored corporations over environmentalists in federal parkland development. In 1985 he rejected a plan by the Navajo Nation that would have increased revenues for coal taken from its reservation in New Mexico. (In March the Supreme Court barred the Navajos from continuing their $600 million lawsuit.)
By bringing in a political insider, Dobson may strengthen his influence with the Bush administration, which is outshining Congress in political influence. For example, Hodel knows Gale Norton, a conservative and Secretary of the Interior, because she once worked for him.
Senior congressional staffers say they expect Focus to scale back its contacts with Congress in favor of closer ties with Bush, whose reelection fundraising is consuming massive amounts of conservatives' money. Some of that money used to go to Focus.
Dobson told CT, "Focus is highly concerned with getting federal court nominees approved in the U.S. Senate, and working with Attorney General Ashcroft against pornography and other sex crimes."
Hodel has worked for a politically influential Christian leader before. From 1997 to 1999 he was president of the Christian Coalition, the once formidable political lobbying group founded by Pat Robertson. Amid electoral disappointments in 1998, static membership totals, and persistent challenges to the coalition's tax-exempt status, Hodel resigned.
Barry Lynn of the liberal Americans United for the Separation of Church and State said at the time, "[Hodel] got out before his reputation was irreparably tarnished by the mean-spirited, exclusionary politics of Pat Robertson."
Focus insiders expect Hodel's new assignment to be similarly brief, but with better results. They hope Dobson will be around for another 10 years on the popular Focus on the Family radio program and in other high-profile ways. Hodel said he is counting on it.
"We had a pamphlet called 'The Succession Plan,' but it has been torn up," Hodel said. "Dobson will be freed up to do what he does best, and I need to develop our conventional management, so when the time comes to get a new president, we will be ready."
Related Elsewhere
Dobson's letter to supporters explaining the change is available here.
The official site of Focus on the Family posted a press release on Hodel's appointment. The Center for the Study of Carbon Dioxide and Global Change has an extensive resume for Hodel.
Christianity Today covered Hodel when he joined the Christian Coalition as president and CEO without salary in 1997. He resigned in 1999 to return to retirement.
The Rocky Mountain News and Associated Press ran articles this week about Dobson's reduced role at Focus. Christianity Today's Weblog covered the announcement last month.
Articles criticizing Hodel's actions as Secretary of the Interior include:
Score one for the Indians—The Denver Post (March 12, 2003)
Ruling heaps insult upon injury to tribes—The Seattle Post-Intelligencer (Feb. 13, 2000)
Have something to add about this? See something we missed? Share your feedback here.
Our digital archives are a work in progress. Let us know if corrections need to be made.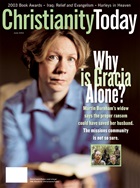 This article is from the June 2003 issue.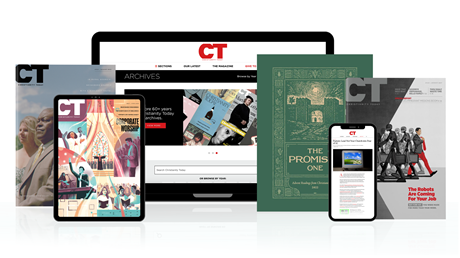 Annual & Monthly subscriptions available.
Print & Digital Issues of CT magazine
Complete access to every article on ChristianityToday.com
Unlimited access to 65+ years of CT's online archives
Member-only special issues
Subscribe
New Leader at Focus
New Leader at Focus