For the second time in 12 years, our nation is at war with Iraq. The cruise missiles have begun falling on Baghdad.
If we are willing to spend sufficient blood and treasure, we will prevail in destroying Saddam Hussein's regime. The end of his reign of terror will come as a great blessing to the millions who have suffered under his tyranny for so long. Heirs to numerous great civilizations that for 6,000 years have dwelt at the intersection of the Tigris and Euphrates rivers, the Iraqi people will soon have their first real chance to enter the modern world as a free, self-governing nation. Such an outcome will surely be pleasing to the God of justice, who hears the cries of the oppressed and sets the captives free.
The destruction of Saddam Hussein is most clearly justifiable in such terms. Iraq's ability to threaten our national security is dubious—especially if it had remained penned in by an intrusive inspections program and nearby troops and ships. But here is a morally bankrupt outlaw regime that has proven itself a mortal danger to its neighbors and to its own people. If the international community is going to be about the business of enforcing even minimal standards of behavior on its member states, Hussein's Iraq is a good place to start.
However, it is not the international community that is enforcing regime change this day, but primarily the United States and Great Britain. The collapse of the long and laborious United Nations process means that we are witnessing the preemptive attack of one sovereign state by a few others. This crosses a fundamental threshold in international relations and has evoked bitter opposition here and around the world. It certainly strains the just cause and last resort criteria of the just ...
1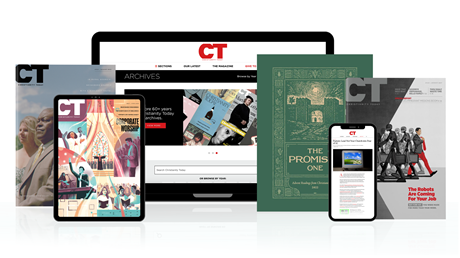 Subscribe to Christianity Today and get access to this article plus 65+ years of archives.
Home delivery of CT magazine
Complete access to articles on ChristianityToday.com
Over 120 years of magazine archives plus full access to all of CT's online archives
Subscribe Now
Where Do We Go From Here?
Where Do We Go From Here?