A full gob of spittle landed in my face right outside my home in the center of Washington. It emanated from a black-clad and masked anarchist, who participated in an antiwar rally on Rhode Island Avenue, between hotels and apartment buildings.
I have always had a low tolerance for people who hide their visages. They are cowards, aren't they? Terrorists do that sort of thing. So I asked the little creep, "What are you covering your face for?"
He lifted his mask just long enough to aim his saliva in my direction.
Now, here's the irony. He was American and against the Iraq campaign; I am a German and, well, not exactly enthused by any kind of war, though I do consider the current action necessary, given what I have known for a long time about Saddam Hussein and his weapons program.
But the anarchist and I didn't have time to discuss this. The little coward ran before I could place my two hands firmly around his neck.
This may not have been a very Christian intention on my part. As a Christian, I am beholden to forgive, and I guess I have. However, at the risk of being assigned a particularly low-flying cloud in the Hereafter, I must confess to a fair measure of German Schadenfreude when in his rush to get away from me my aggressor fell flat on his face.
Change of scene: As a European living in the United States, I increasingly receive wrenching calls from friends in France and Germany, imploring me to inform the Americans how deeply they regretted the rupture in the friendship between their countries and the United States.
"Please, please, please tell your American friends that many of us are disgusted with the politics of Jacques Chirac," a Frenchwoman said. And a retired editor-in-chief from Germany was literally in tears when we ...
1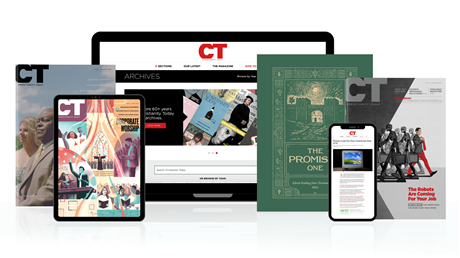 Subscribe to Christianity Today and get access to this article plus 60+ years of archives.
Home delivery of CT magazine
Complete access to articles on ChristianityToday.com
Over 120 years of magazine archives plus full access to all of CT's online archives
Subscribe Now
Spittle and Self-Righteousness
Spittle and Self-Righteousness