When my wife, Wendy, and I went on our first date, in Chico, California, we saw David Lean's 1965 film, Doctor Zhivago. By then—the fall of 1966—the film wasn't brand new, but we didn't mind. In fact, soon thereafter we drove all the way to San Francisco to see it again in a splendid theater in whatever counted then as the state-of-the-art format (CinemaScope or some variant, perhaps).
Lest it be suspected that I came to the new PBS Zhivago—a two-parter, roughly two hours each, with part 1 airing last night and part 2 next Sunday—with prejudice, I plead not guilty. Indeed, some time ago, when a friend heard that Keira Knightley was playing Lara and found it risible that she should dare to take the part that Julie Christie made famous, I said I'd never seen Keira Knightley in anything and was willing to see the new version without preconceptions. I asked only that it be well made on its own terms and that it be faithful to the spirit of the novel, however much was changed in the process of adaptation. And to be fair—so that I wasn't recalling the 1965 film through the romantic mists of memory and making invidious comparisons on that basis—I also watched David Lean's version for the first time in many years.
So how does the new version hold up on its own? And how well does it do the job of re-creating Pasternak's novel in another medium? And how does it fare when seen alongside the 1965 blockbuster?
If you tuned in to part 1 last night, you may well have given up before it was finished. It seems at first to have been made with the notion that its intended audience is incapable of subtlety, incapable of appreciating the slightest degree of complexity (historical, psychological, or otherwise), and in desperate need of reassurance ...
1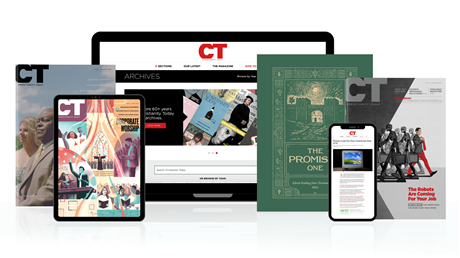 Subscribe to Christianity Today and get access to this article plus 60+ years of archives.
Home delivery of CT magazine
Complete access to articles on ChristianityToday.com
Over 120 years of magazine archives plus full access to all of CT's online archives
Subscribe Now
Dr. Z
Dr. Z