The chief leaders of Anglican national churches around the world unanimously expressed "deep regret" over the Episcopal Church USA's confirmation of a gay bishop and the Canadian Diocese of New Westminster's authorization of a same-sex union rite, but stopped short of saying such actions constituted a breach of unity with the global Anglican Communion.
"These actions threaten the unity of our own Communion as well as our relationships with other parts of Christ's Church, our mission and witness, and our relations with other faiths, in a world already confused in areas of sexuality, morality and theology, and polarized Christian opinion," the Anglican leaders, called primates, said in a statement.
The leaders also reaffirmed a 1998 resolution on human sexuality that called homosexual behavior "incompatible with Scripture." That vote had been approved by worldwide bishops by a vote of 527 to 69.
The primates urged the national churches, called provinces, "not to act precipitately," and emphasized that the consecration of the homosexual bishop has not yet occurred. However, the primates said, "If his consecration proceeds, we recognize that we have reached a crucial and critical point in the life of the Anglican Communion, and we have had to conclude that the future of the Communion itself will be put in jeopardy." Many provinces have promised to break communion with the Episcopal Church USA (that is, to derecognize it as an Anglican church) if the consecration occurs, which the Diocese of New Hampshire has scheduled for November 2. They may also break communion with Anglican bodies that do not break communion with the American denomination.
The primates noted this likelihood without condemning it, and called on Anglican provinces to provide "episcopal oversight of dissenting minorities." They did not mention what form of oversight that may be, but noted that it should be done in consultation with Archbishop of Canterbury Rowan Williams.
The Archbishop of Canterbury was also asked to form a commission on maintaining communion in the midst of the current divisions, and to report back in a year.
Several of the African primates who before the meeting had strongly criticized the Episcopal Church USA issued a separate statement reiterating their support of the larger statement. "As we met this week at Lambeth we experienced the power of the Holy Spirit moving among us," said Archbishop of Nigeria Peter Akinola, Archbishop of Southeast Asia Yong Ping Chung, and Archbishop of Rwanda Emmanuel Kolini. "We are so grateful to God for hearing the prayers and cries of his praying people to preserve both the truth and the unity of the Anglican Communion. We urge continued prayer that the whole Anglican Communion may continue by God's power to witness to the transforming love of Jesus for all people."
But while Episcopal Church presiding bishop Frank Griswold agreed with the primates' statement, he showed no sign of backing away from his support of the gay bishop. "I stand fully behind the careful process used by the diocese of New Hampshire to discern who it wished to have as its next bishop," he told reporters after the meeting. "I also fully respect the decision of the general convention and the House of Bishops of the Episcopal Church."
Related Elsewhere
Christianity Today's earlier coverage of the primates' meeting includes original reporting from London by Andrew Carey and two Weblog items: "Where Else to Go for News and Analysis of the Anglican Primates' Meeting," and "Buzz Says Anglican Primates Won't Expel Episcopal Church USA."
Tomorrow: More news from the primates' meeting, and comment from Anglican theologian J.I. Packer.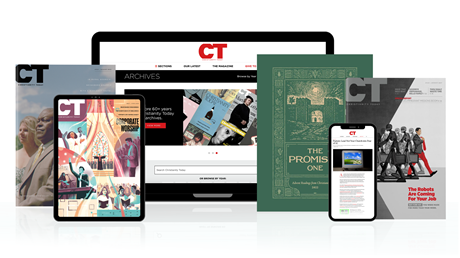 Subscribe to Christianity Today and get access to this article plus 65+ years of archives.
Home delivery of CT magazine
Complete access to articles on ChristianityToday.com
Over 120 years of magazine archives plus full access to all of CT's online archives
Subscribe Now
"Anglican Leaders Criticize Episcopal Church, Canada's New Westminster Diocese on Homosexual Actions"
"Anglican Leaders Criticize Episcopal Church, ...