Why do we need laws regulating cloning and abortion?
In The Abolition of Man, C. S. Lewis warned that in conquering nature, nature is actually conquering mankind. The question facing us in this postmodern era is, Are we eternal souls made in God's image, or just flesh and blood with only darkness at the end of our lives on earth? If human beings are special—if we are truly sacred—then we must not do evil to bring about good. The secret of human dignity is living within limits—moral limits that don't hamper human advances, but promote them.
The House passed the Unborn Victims of Violence Act on February 26, and you support it. Why?
This bill recognizes that when a criminal attacks a pregnant woman and kills her unborn child, he has claimed not just one, but two, precious human lives.
Will the Senate attempt to pass a constitutional amendment defining what a marriage is?
There's a second critical question facing our nation: What is family? Our Founders assumed the answer was obvious. They didn't write into the Constitution the definition of family, because it wasn't even an open question. But the activist judges in Massachusetts are intent on destroying the traditional definition of family. Marriage should not be redefined by activist judges. We will do whatever it takes to protect, preserve, and strengthen the institution of marriage against activist judges. If that means we must amend the Constitution, we will do it.
There seem to be continuous battles over the freedom of religious expression. What is at stake in this conflict?
We are a pluralist nation, as we should be. Government can't make people religious or devout, but it can and must get out of the way and let religion flourish. Attempts to denude the public square of all religious expression betray a misunderstanding of the role of religion in a pluralist nation.
Related Elsewhere:
Past Q&A columns include:
Franklin Graham | President of Samaritan's Purse on Sudan (Feb. 16, 2004)
Frist's web site has more information about the senator.
Our digital archives are a work in progress. Let us know if corrections need to be made.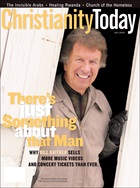 This article is from the April 2004 issue.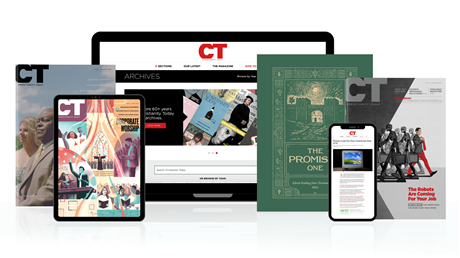 Find hope and historical insight. For a limited time, explore 60+ years of CT archives for free!
Daily devotions from Timothy Dalrymple during this pandemic.
Hundreds of theology and spiritual formation classics from Philip Yancey, Elisabeth Elliot, John Stott, and more.
Thought journalism that inspires you to think more deeply about your faith.
Q & A: Bill Frist
Q & A: Bill Frist