To shore up its conservative credentials and strengthen marriage, the Bush administration is proposing to spend $1 billion over five years to teach marital skills to poor couples. States would add up to $500 million.
The proposal, called the Healthy Marriages Initiative, builds on a generation of scholarship. Numerous studies show that children living with both biological parents are much more likely to stay healthy and do well in school.
According to Tony Perkins, president of the Family Research Council, "It reverses 30 to 40 years of public policy that actually hurt marriage."
Wade Horn, an assistant secretary at the U.S. Department of Health and Human Services, said the Bush initiative would teach couples and singles how to talk about the four hot spots of relationships—chores, parenting, money, and intimacy.
Howard Markman, codirector of marital and family studies at the University of Denver, said numerous studies have shown that couples can learn relationship skills. He admits that no scholarly studies so far have shown such programs reduce divorce rates.
The initiative would give states $120 million a year and require them to match that amount. Churches would apply for a separate $120 million annually with no matching requirements.
A recent study showed that clergy in Denver did a better job of teaching about marriage than trained staff in secular programs, Markman said. "They can reach out to members of the community and be trusted, because they're held in such high regard."
Related Elsewhere:
Our sister publication Marriage Partnership has plenty more on marriage in America.
More on marriage includes:
The Next Sexual Revolution | By practicing what it preaches on marriage, the church could transform society. (Aug. 27, 2003)
Nuptial Agreements | Two models of marriage claim biblical warrant and vie for evangelicals' allegiance. Advocates of both claim good results. But do we have to choose? (March 15, 2002)
The Marriage Mystery | In God's eyes, do a man and a woman become married after having sex or after exchanging vows? (Jan 16, 2002)
Our digital archives are a work in progress. Let us know if corrections need to be made.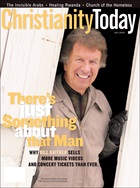 This article is from the April 2004 issue.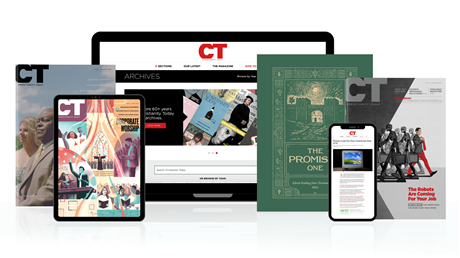 Find hope and historical insight. For a limited time, explore 60+ years of CT archives for free!
Daily devotions from Timothy Dalrymple during this pandemic.
Hundreds of theology and spiritual formation classics from Philip Yancey, Elisabeth Elliot, John Stott, and more.
Thought journalism that inspires you to think more deeply about your faith.
State of the Unions
State of the Unions