Last fall, two Muslims attending an exclusive secondary school in Paris began harassing and beating another student, an 11-year-old Jewish boy, shouting, "We'll finish Hitler's job!" Traumatized, the victim had to go on tranquilizers. The headmaster moved him to another class and filed a lawsuit against the assailants. But without an admission of guilt or witnesses willing to testify, prospects of a conviction are slim. "We're in a dead-end," the headmaster said.
The Lawyers Committee for Human Rights issued a report in 2002 titled "Fire and br /oken Glass." It chronicles a rising European tide of firebombings of Jewish synagogues, schools, and homes; desecrations of Jewish cemeteries and Holocaust memorials; attacks by skinheads; and marches by people who chanted "Sieg heil!" and "Jews into the sea!"
Often such vitriol accompanies over-the-top criticism of Israel. The Italian daily La Stampa recently printed a front-page cartoon with an Israeli tank pointing its gun at the baby Jesus, who exclaims, "Surely they don't want to kill me again."
Sources Modern and Ancient
While such examples of anti-Semitism are new, the disease is not. Historian Robert Wistrich has called anti-Semitism "the longest hatred." Elie Wiesel writes in the foreword to Gabr /iel Schoenfeld's new book, The Return of Anti-Semitism, "Those of us who naively believed that Auschwitz put an end to anti-Semitism were wrong."
Militant Muslims and Arab rulers, seeking to deflect attention from their own corrupt rule, are major conduits of this new mayhem. During a recent sermon in Mecca, a sheikh said, "Oh God, give victory to the mujahedeen [holy warriors] everywhere. Give them victory in Palestine. Oh God, inflict your wrath on the criminal Zionists." In November, suicide truck bombs killed 25 people and wounded 300 more at two synagogues in Istanbul. More than 600 Israeli civilians have died since 2000 in a variety of attacks in discos, restaurants, and markets.
The infection has spread widely. Prime Minister Mahathir Mohammad of Malaysia, one of the more moderate Muslim states, told a gathering of world Muslim leaders in October that they must modernize to defeat the world's Jews. "The Europeans killed six million Jews out of twelve million," Mahathir said. "But today the Jews rule this world by proxy. They get others to fight and die for them." Mahathir received a standing ovation.
Unfortunately the church also has a deplorable history of anti-Semitism. Despite the Jewish roots of Christianity, the painful fact is that many Christians through the centuries have twisted biblical texts as allowing—even encouraging—the sin of anti-Semitism.
To justify their actions, Christians called Jews "Christ-killers" and said the Jews deserved their sufferings because they had rejected Jesus. Martin Luther turned on Jews with a vengeance once he realized they were no more receptive to Reformation doctrines than they had been to Rome's. In more recent times, while some Christians heroically tried to protect Jewish neighbors during the Holocaust, too many willingly participated in the Nazi campaign of extermination—or simply looked the other way.
Given this history, it's understandable that some Jewish leaders are suspicious of Mel Gibson's powerful movie, The Passion of The Christ.
Reaching Out
Despite these tensions, leading Jews have begun to recognize that Christians are sure allies in the global battle against anti-Semitism, which Schoenfeld describes simply as a "lethal hatred of Jews." In January, Israeli politicians started a political caucus to improve ties with Christian groups. Delegations of Christian leaders from the United States, Europe, Canada, Australia, and Israel met with top Israeli politicians in Febr /uary to discuss ways to combat anti-Semitism and anti-Zionism in their respective countries.
This is a good beginning. In the United States, evangelicals also need to seek deeper relationships with American Jews that transcend (but don't ignore) the two issues that are our mutual fault lines: peacemaking in Israel and evangelistic outreach to Jews.
While we strongly support Israel's right to exist and to defend itself, we also support the right of Arabs to fair treatment and the opportunity to live with dignity. It is not anti-Semitic to hold the Jewish state to biblical standards of righteousness. Indeed, since much of the current hatred of Jews springs from the assumption (fair or not) of Jewish oppression, justice is in the ultimate best interest of Israel.
Yet we must hold Palestinian Authority leaders to that same biblical standard. Many Westerners have not done so, allowing the slaughter of Israeli civilians to be explained away in "cycle of violence" rhetoric. Textbooks used by Palestinian children often teach and even encourage anti-Semitism. One book for ninth-graders says, "One must beware of the Jews, for they are treacherous and disloyal." Anti-Semitism and the violence that so often accompanies it are never legitimate responses to Israeli actions.
The Pope has called the Jews our "elder br /others." As the apostle Paul said in Romans 11, the fate of the church is bound up with the fate of the Jews. We need to stand against anti-Semitism in all its forms, remembering the words of Nazi-era pastor Martin Niemoller:
"First they came for the Communists and I didn't speak up because I wasn't a Communist. Then they came for the Jews and I didn't speak up because I wasn't a Jew… .Then they came for me and by that time there was no one left to speak up for me."
Related Elsewhere:
Other CT coverage of anti-Semitism:
CT Classic: Who Killed Jesus? | After centuries of censure, Jews have been relieved of general responsibility for the death of Jesus. Now who gets the blame? (Aug. 24, 2000)
The Latest Temptation of Christians | Troubling spite in the debate over The Passion shows that the church needs to take anti-Semitism more seriously. (Feb. 24, 2004)
The Passion and Prejudice | Why I asked the Anti-Defamation League to give Mel Gibson a break. (Feb. 24, 2004)
Why some Jews fear The Passion | Mel Gibson's The Passion of the Christ gives Christians the chance to disavow a shameful history of anti-Semitism. (Feb. 20, 2004)
Good News to the Jew First | Critics of The Passion of the Christ assume the story embodies an anti-Semitic message. But does it? (Nov. 21, 2003)
Jews Against Jesus? | Critics of Gibson's film The Passion distort the truth. (Oct. 30, 2003)
Poland's Catholic Bishops Ask Forgiveness for Wartime Massacre of Jews | Theologian says continued anti-Semitism overshadows gesture. (June 12, 2001)
Oberammergau Overhaul | Changes make the Passion play more sensitive to Jews and more faithful to Scripture. (Aug. 24, 2000)
At Jerusalem's Holocaust Memorial, Pope Regrets Persecution of Jews | Catholic Church 'deeply saddened by anti-Semitism directed against the Jews by Christians.' (March 20, 2000)
Is Holocaust Museum Anti Christian? | Six prominent Jews are accusing the U.S. Holocaust Museum of anti-Christian bias in showing a 14-minute film on the roots of anti-Semitism. (April 27, 1998)
Have something to add about this? See something we missed? Share your feedback here.
Our digital archives are a work in progress. Let us know if corrections need to be made.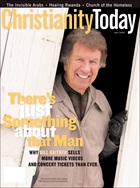 This article is from the April 2004 issue.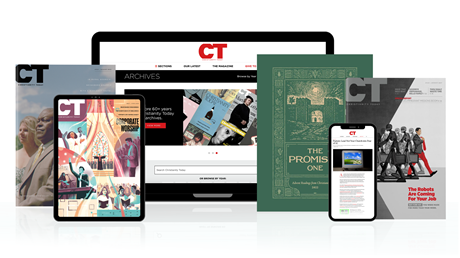 Subscribe to Christianity Today and get access to this article plus 65+ years of archives.
Home delivery of CT magazine
Complete access to articles on ChristianityToday.com
Over 120 years of magazine archives plus full access to all of CT's online archives
Subscribe Now
'The Longest Hatred'
'The Longest Hatred'