Susan is a sophomore at Duke University in Durham, North Carolina. She lived in Egypt until she was 13 and then moved with her family to the United States. Preferring a pseudonym so she could speak more freely, Susan shared these reflections on her religious life as part of a course on Arab Christians.
Copts are expected to to go to church every Sunday to attend the four-hour service. This is preceded by Vespers on Saturday night, which is brief, only about an hour. But Vespers is followed by the Midnight Praises, which last several hours. It sounds very beautiful, by the way, but it is just hard to sit through on a Saturday night. Attendance at Vespers and especially the Midnight Praises is usually very low, unless it is a special occasion like the presence of a visiting bishop.
The Coptic Church also has some very conservative ideas about the behavior of the members. The church likes to preach against the Five Ds : dancing, dating, dressing (provocatively), drinking, and drugs. These restrictions are very much relevant and alive in my church. As you can imagine, they are very hard to follow if you live in the West, but in Egypt, they are not so hard because the culture is very conservative. It is quite amazing to see people follow these rules. I admire people who can fight this much pressure, but I am not sure if I will ever want to or be able to live like them.
I understand that a church should not adapt its dogma and beliefs according to the members and society, but that the people should follow the church rules if they want to be a part of the church. The Coptic Church in the West cannot continue to be under the same pope as the Coptic Church in Egypt if it endorses some behavior here different from there.
Already there are concessions here to keep the Copts in America at church. In Egypt, for example, people who are divorced for reasons that the church does not approve of are not allowed to take communion, while here they are because here it is a lot more common and the clergy want to keep those people in the church.
Still, it is very hard to maintain the expected Coptic behavior if one has a life beyond church or if one lives in a place with no church or with no Coptic influence—like college.
Related Elsewhere:
This is a sidebar to today's lead article: "Lost in America: Arab Christians in the U.S. have a rich heritage and a shaky future."
Other articles on Arab Christians include:
Palestinian Christians, Strangers in a Familiar Land | They've called the Holy Land home for centuries, but they've never actually governed themselves. (Aug. 08, 2003)
'U.S. Credibility Hangs on Whether It Can Do Justice for the Palestinians' | A Palestinian Christian and former PCUSA moderator talks about his faith and critiques Bush's road map to peace in the Middle East. (August 8, 2003)
Are Most Arab Americans Christian? | The Detroit News reports that 75 percent of Arabs in the U.S. are Christian. Why is that? (March 25, 2003)
Aramaic May Disappear in Four Decades | Only about 400,000 Arab Christians and 20,000 Jews speak the language. (Nov. 11, 2002)
Palestine's Christians Persist Despite Pressures | With escalating violence in Israel, ministries face a "sad and scary" situation. (September 19, 2001)
Holy Land Roadblocks | Christian pilgrims learn about Palestinians' everyday indignities. (Apr. 9, 2001)
Between the Temple Mount and a Hard Place | Palestinian Christians want both peace in their villages and justice for their Muslim brothers. (Dec. 5, 2000)
Our digital archives are a work in progress. Let us know if corrections need to be made.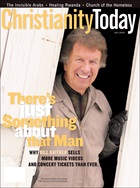 This article is from the April 2004 issue.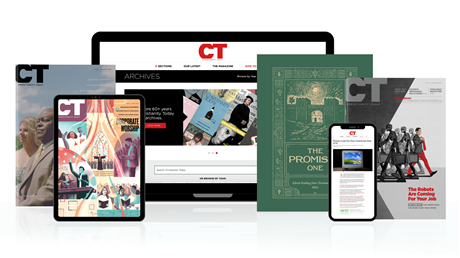 Find hope and historical insight. For a limited time, explore 60+ years of CT archives for free!
Daily devotions from Timothy Dalrymple during this pandemic.
Hundreds of theology and spiritual formation classics from Philip Yancey, Elisabeth Elliot, John Stott, and more.
Thought journalism that inspires you to think more deeply about your faith.
A Copt at College
A Copt at College