Daniel McGivern, a 64-year-old Roman Catholic entrepreneur from Honolulu, says he is "90 percent sure" he knows the location of Noah's ark. And he's putting his money where his mouth is. He is investing $900,000 to send a joint U.S.-Turkish team of 30 explorers to Mount Ararat in mid-July for a monthlong investigation into a boat-shaped structure on the difficult-to-reach northeastern slope of Mount Ararat. McGivern's organization, Shamrock—The Trinity Corporation, becomes the latest in a long line of Ararat explorers, stretching back centuries.
The Bible actually says Noah's ark came to rest on "the mountains of Ararat" (Gen. 8:4), suggesting an obsession with the one large mountain of that name may be misplaced. Nonetheless, the tradition persisted through the centuries, possibly fed by the existence of a dark spot near the peak of the perpetually snow-covered mountain. It was visible to the naked eye for miles. One ark expert says the dark spot was finally determined to be an outcropping of basalt, when explorers in a helicopter got an up-close look at it.
Satellite photos taken during last summer's record heat wave in Europe have spurred McGivern's mission. The mild temperatures melted large amounts of snow and ice covering Ararat's highest elevations. McGivern said a close-up of a dark patch in the middle of a glacier shows what looks like three beams and a crossbeam.
The 17,000-foot Ararat has remained a difficult challenge for explorers. Near the sensitive intersection of borders with the U.S.S.R. and Iran, it was largely inaccessible during the Cold War. But suspicious-looking objects in aerial photos from World War II pilots, and later satellite photos, generated additional interest.
Previous expeditions, including those of the 1980s led by former NASA astronaut James Irwin, have either prematurely promoted their success or produced inconclusive results. Supposed ark-like structures have turned out to be natural formations or else were inaccessible. None has been confirmed.
Christian Smith, a sociologist at the University of North Carolina at Chapel Hill, says interest in the ark is "rooted in battles going back to the early 20th century modernist/ fundamentalist struggles over the nature of biblical truth."
Smith said using "scientific techniques, discovering Noah's ark would be a major coup."
McGivern stressed that the expedition is scientific and not religious. The scientists on the exploration team are from Christian, Jewish, and Muslim backgrounds. Ahmet Ali Arslan, a Turkish professor who has been climbing the mountain for 40 years, will lead the team.
McGivern plans to direct the expedition from his office in Hawaii. But if and when the ark is confirmed, he will fly to Ararat. The Turkish government has yet to give the go-ahead for the expedition, but the group has met with Osman Faruk Logoglu, the Turkish ambassador to the United States. Logoglu invited them to seek permits for the climb. While approval for permits is not assured, Rick Lanser of the Associates for Biblical Research, an evangelical group, says having Arslan on the team could be a major help.
Discovering Noah's ark would be "the single greatest event since the resurrection of Jesus Christ," McGivern told reporters at an April news conference at the National Press Club in Washington. He told CT that discovering the ark would "solidify the faith of many Christians." Even more importantly, he hopes "many people who don't have faith will come to faith." Gordon Govier
Related Elsewhere:
Other news about the Ark exploration includes:
Excavators of the lost ark | Discovery would not change minds of believers or skeptics—Kansas City Star (May. 22, 2004)
Scientists to search for Noah's ark on Turkish mountain | Expedition will study 'man-made object' shown by satellite photos—The Guardian, London (May 3, 2004)
Explorers plan quest in search of Noah's Ark | Expedition would target Mount Ararat this summer—Associated Press (April 27, 2004)
Noah's Ark Found? Turkey Expedition Planned for Summer | Satellite pictures taken last summer of Mount Ararat in Turkey may reveal the final resting place of Noah's ark, according to Daniel McGivern, the businessman and Christian activist behind a planned summer 2004 expedition to investigate the site.—National Geographic (April 27, 2004)
Satellite Search Underway For Noah's Ark | A puzzling mountain-side object in Turkey is the target of a hide-and-seek game of biblical proportions.—Space.com (August 30, 2002)
Other Noah's Ark web sites include:
Noah's Ark Search gives an overview of Ark exploration as well as research on different theories of the Ark's location.
The Search for Noah's Ark gives cultural theories of the flood, information on expeditions, possible locations of the Ark, along with a humor section.
Associates for Biblical Research has articles about the size of the Ark, movies about the Ark, archeology, and the Flood.
Space.com also has images of Mt. Ararat.
Earlier Christianity Today articles about Noah's Ark include:
Expecting a Flood of Tourists | A replica of Noah's Ark is planned for Turkey. (Sept. 11, 2002)
Bird Searches for Ark | World's highest-resolution commercial imaging satellite will investigate the "Ararat Anomaly." (Dec. 10, 2001)
Have something to add about this? See something we missed? Share your feedback here.
Our digital archives are a work in progress. Let us know if corrections need to be made.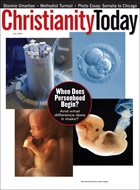 This article is from the July 2004 issue.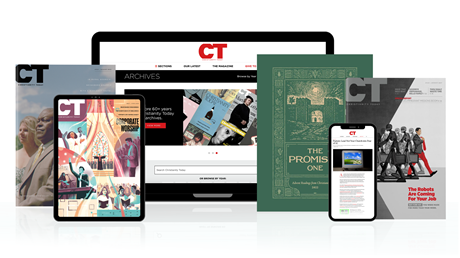 Annual & Monthly subscriptions available.
Print & Digital Issues of CT magazine
Complete access to every article on ChristianityToday.com
Unlimited access to 65+ years of CT's online archives
Member-only special issues
Subscribe
Explorers of Noah's Lost Ark
Explorers of Noah's Lost Ark