How do you evaluate the Sudan peace process right now?
It's close. There are a few areas that seem to be a hang up. Former President Jimmy Carter called me last week about one of the provinces. He was hoping I could have General [John] Garang's influence [Garang leads the Sudan People's Liberation Army]. But I'm a little bit reluctant to get involved, because I think the negotiations over these provinces as to who has control—whether it's SPLA or the government—has to be negotiated at their level. And I think we need to encourage both sides to compromise to work it out.
But if one group is forced to accept a position that the people on the ground will not accept, you're not going to have peace. The people on the ground have to be willing to accept it. And if the leaders sign but the people don't buy it, it's not going to work. But I think they are close and it's going to take, I think, maybe more pressure on the government than on the SPLA. I think we need to hold the government's feet to the fire on this.
You visited Sudan in December. How is the regime treating Christians?
That's a difficult question to answer, because there is an atmosphere in the capital city that peace is at hand. Everyone is sick of war. The government is sick of it. The SPLA [is] sick of it. The people on the streets are tired of it.
The Christians have suffered greatly over the last 20 years, and I think, in some areas of the country, that persecution continues. I'm not saying that it's being encouraged by the government, but it is certainly taking place.
Now the government was very cordial to me. President [Omar al-] Bashir … jokes and laughs and that sort of thing. He said he wanted to convert me to Islam, and I told him I would love to give him that opportunity to try. And I said that, for Christians, we want the same rights as the Muslims have—not more, but just the same. We want the freedom to preach, to proselytize, to convert. No less, no more. And I told him I would love to be able to come back and to hold evangelistic meetings from one end of Sudan to the other.
I said, "Mr. President, I would love to have you come." "Oh," he smiles, "oh yes, of course you're welcome," that sort of thing. What that means, I don't know.
I explained to the president the work that I had been doing in the Sudan for the last 10 years. I told him about our hospital in Lui. And he turned to one of his aides. He said, "Oh, that's the hospital we bombed [in December 2000], isn't it?" And then he laughed.
I looked at him and smiled, and I said, "But you missed." And he just looked at me. He didn't know what to say.
Do you believe that the government intends to respect the religious rights of Christians?
No, not completely, no. It's just not in them. This is a president that about six years ago said that by the year 2000, the church would be eradicated—I think is the word he used—from Sudan. They declared a jihad on the church. And, of course, the church is stronger today, has multiplied many times over, and it's just a fact: The church has grown during this time of persecution.
What does the country most need right now?
They need the United States of America to continue pushing this peace process. And I don't believe we'd be where we are today if it wasn't for George Bush. He has not allowed the events in Iraq and Afghanistan to divert his attention away from Sudan. He has kept the pressure on Sudan. And, as a result, we are very close to a peace process that, once it is signed, it doesn't mean that we can now just go on to something else. We're going to have to monitor this for compliance. We're going to have to keep involved, and it's going to take a long time.
What do you anticipate Samaritan's Purse doing in Sudan in the coming years?
I want to continue our commitment to the hospital. We have a clinic in the Blue Nile. We want to continue the support of that. I have told the government I would be willing to help once the peace treaty is signed and implemented; I made sure that they understood—implemented. Signing a piece of paper is nothing. It has to be implemented.
I said once it's implemented, I'd be willing to help with hospitals in Khartoum [the capital]. We're not going to wait for the signing; we're going to do some small things for the government to show good faith. We're going to help the pediatric hospital in Khartoum North. There are several children in that hospital that need to have open-heart surgery. We're in the process now of bringing those kids to this country for their surgery. And there was some basic diagnostic equipment, pediatric equipment, they needed and we're going to help them get it into the country and to set it up and do the training. But as far as a major investment of equipment, we're not going to do that until the peace treaty is implemented.
I want the Muslims to know that we do care, and we will help them, and we will honor our word.
In January Samaritan's Purse airlifted 23 children out of a rebel-held area in Uganda to safe areas. What's happening, and how did your organization get involved?
The Lord's Resistance Army [LRA] has been abducting children for a number of years. This is a very satanic, evil group of people. They force children into cannibalism. They have forced children to kill their parents. They have forced children to kill other children for no reason whatsoever. [If] one of the leaders says, "Kill that person," they have to do it. They take children and brainwash them. The Lord's Resistance Army has received a lot of support from the government of Sudan.
When [people on the ground] asked if we could use our planes to airlift these children, I told our projects [staff], "Absolutely we'll use our airplanes for this. That's what our planes are in Africa to do, this kind of work."
Now a nephew of one of our doctors in the Sudan has been abducted by the LRA, so this isn't something that we have just heard about. Some of our own staff have been affected by this.
Did you happen to rescue the child of the doctor who's working with you?
No, we still don't know the whereabouts of that child. When I was in Sudan back in the fall, I had a long discussion with this doctor. He took some of his vacation time to go back into northern Uganda to see if there's any way he can arrange for the release of that child. To my knowledge, that has not happened yet.
I guess it's kind of like finding a needle in a haystack, with about 25,000 children abducted in such a large area.
It is. That area includes northern Uganda, but it also goes into the southern part of Sudan. That part of the Sudan is a very remote area, and so there's a lot of areas [where] these people can hide.
Do you expect airlifts to be a long-term focus of Samaritan's Purse?
Well, last year out of eastern Zaire we airlifted thousands of people out of Bunia, and we took them into other areas of Zaire. We took some into Uganda. Our planes are there to help the church. When mission organizations or when churches in Kenya or neighboring countries ask for our assistance, we certainly try to respond.
Anything else you'd care to add?
There is a huge amount of misery in this world, and the only hope is the Lord Jesus Christ. The gospel is the only thing that can change the hearts of this wickedness that we see and this evil that we see in these various countries where we work. The gospel is the most important thing. That's the only thing that can change the hearts of men and women. I hope readers understand that the power of the gospel can change lives. It's not our money. It's not U.S. foreign policy. U. S. foreign policy is important. All of these things are important, but the only thing that can really change the heart of a human being is the gospel.
Related Elsewhere:
More on Franklin Graham:
Iraq's Good Samaritans | This past summer, pundits predicted that Iraqis would resent Franklin Graham's ministry. What really happened when the workers showed up? (Oct. 24, 2003)
Was Evangelical Summit About Islam—Or About Franklin Graham? (May 08, 2003)
Muslims Protest Franklin Graham's Pentagon Invite (April 16, 2003)
Evangelicals Plan to Minister to Iraqis' Needs—Physical and Spiritual | Evangelism efforts will join relief work, say Southern Baptist Convention and Samaritan's Purse (March 27, 2003)
Jesus Freak | Franklin Graham remains unashamed of the Name, despite public criticism. No generic prayers for him. (Dec. 02, 2002)
Graham's Current Events | In his fifth book, Franklin Graham examines why the name of Jesus is controversial. (Dec. 02, 2002)
Operation Christmas Child Oddly Criticized for 'Proselytizing' (Nov. 27, 2002)
Give Franklin Graham Some Slack—and Some Credit | The evangelist shouldn't be defined by his opposition to Islam. (Aug. 23, 2002)
The New York Times Criticizes Samaritan's Purse for Being Too Evangelistic | Franklin Graham's relief organization says newspaper got the story all wrong. (March 7, 2001)
Bad Ideas Have Consequences | The Times should have run a correction. Instead, it might change government policy. (April 18, 2001)
NOT Your Father's Evangelist | Franklin Graham has been groomed to wear his father's mantle. How does it fit? (April 5, 1999)
More CT coverage from Sudan includes:
Churches Demolished at Sudanese Refugee Camp | Bulldozers raze prayer centers as part of government "re-planning" exercise. (Dec. 30, 2003)
Hope Amid the Ruins | Anglican bishop in Sudan sees massive church growth. (Dec. 18, 2003)
Submitting to Islam—or Dying | Ceasefires and peace talks bow to greater powers in Sudan. (Oct. 08, 2003)
Sudan Peace Process Criticized | Bush acknowledges country's military activity, but does not impose threatened sanctions. (May 21, 2003)
Sudan Peace Act 'Has Teeth' | But Sanctions are at President's discretion. (Nov. 26, 2002)
Christians Push For More Progress in Sudan | Observers say there's a long road to go for peace. (Sept. 04, 2002)
Christian History Corner: Legacy of an Ancient Pact | Why do Christians still chafe under restrictions in some Muslim nations? It all started with Umar. (July 26, 2002)
Books & Culture Corner: A Cry for Help | Sudanese Christians gather in Houston and ask for U.S. support. (June 17, 2002)
Justice Delayed | Sudan Peace Act may be a casualty of the war on terrorism. (Nov. 02, 2001)
Finding Homes for the 'Lost Boys' | They've seen their parents shot, their villages burned, and their homeland recede in the distance as they escaped. Now these Sudanese youth build a new life in suburban Seattle. (July 20, 2001)
Have something to add about this? See something we missed? Share your feedback here.
Our digital archives are a work in progress. Let us know if corrections need to be made.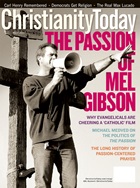 This article is from the March 2004 issue.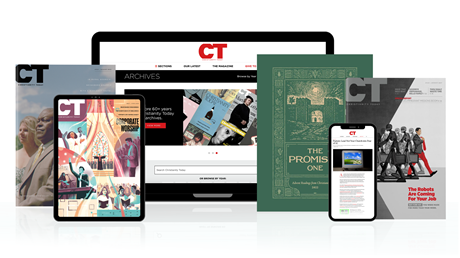 Annual & Monthly subscriptions available.
Print & Digital Issues of CT magazine
Complete access to every article on ChristianityToday.com
Unlimited access to 65+ years of CT's online archives
Member-only special issues
Subscribe
Q & A: Franklin Graham
Q & A: Franklin Graham