Luizo Vega, an "artist," plans to strip naked in front of "each and every place of worship" in Argentina. The real performance in "Faith Project," Vega told Las Ultimas Noticias, will come from the congregations. "I want to test all religions and see their level of tolerance," he explained.
Also in the name of "tolerance," France is engaging in stripping of a different sort. A ban on Muslim head scarves in schools and government offices has expanded to include large crosses, yarmulkes, bandanas, and perhaps even beards.
Such "conspicuous signs" of religion challenge France's "natural cohesion," President Jacques Chirac told his country. Unity, he said, depends upon "the principle of secularism. … It expresses our wish to live together in respect, dialogue, and tolerance. Secularism guarantees freedom of conscience. It protects the freedom to believe or not to believe."
France's claims reveal something about the culture war between religious conservatives and irreligious liberals (or at least between pundits who claim to represent these two groups). The war has chiefly been described by both sides as one over tolerance, with both sides accusing the other of denying basic freedoms of conscience. But ultimately the battle isn't over tolerance—it's over secularism.
Secularism today is markedly different from atheism. In fact, today's secularists embrace private faith. They balk only when someone connects their faith to action, and when religious action is not purely personal and devotional.
If the secularist has a life verse, it's Jesus' teaching to "render unto Caesar what is Caesar's, and render unto God what is God's." A Christmas Day Boston Globe article summarized the teaching as "Jesus' admonition that the secular and religious remain separate." It's the attitude behind many frequent calls for the "separation of church and state," even in issues unrelated to government.
France and the U.S. have radically different histories when it comes to religious freedom, but the secularist ideal is largely the same throughout western nations, regardless of creed or constitution. In a recent survey noted by the Glasgow Sunday Herald, for example, more than 90 percent of Scottish parliamentarians said religion was very influential in government decisions. Very few, however, admitted that church teachings had influenced their own votes.
In the secular mindset, personal faith can motivate public action only if the connection is never articulated. If Franklin Graham's Samaritan's Purse helps the poor, he is praised. If he says that he does it because God has saved him and he just wants to share the love of God with others, he's blasted for "proselytizing," whether or not his workers evangelize.
"I think that what the president did on stem-cell research was based on his religious beliefs, and I think that is wrong," presidential candidate Howard Dean said in January. It's easy to mock such a secularist mindset, but also easy to counter it in kind by fighting for overt religiosity, such as courthouse displays of the Ten Commandments and city council resolutions acknowledging the power of God. These are good things to have, but let's admit that once we win the battle to say "in Jesus' name" during legislature invocations, we often give less attention to actual policymaking. Likewise, some of us really have viewed aid and relief work as merely a door for proclamation evangelism.
If the Bible had been concerned merely with explicitly religious practices, it would be a very short book. If God is God, he is the sovereign Lord of all—something difficult to remember even after a lifetime of warnings against Sunday-only spirituality. I, for one, find it difficult to sync my actions with my theology—even more arduous, with correct theology. But if I treat any area of my life as something God cares little about, he ceases to be my God. I become a kind of secularist.
At her trial for stealing more than $8 million from her London banker bosses, Joyti De-Laurey was confronted with her own prayer letters asking God for protection. "Dear God, I need one more helping of what's mine upon my return, and then I must cut down and cease in time all the plundering," she wrote. "Please ensure my job is safe and my integrity is unquestioned on my return."
Like many of us, De-Laurey understood that God is active in our lives. But when religious secularism makes us forget his total sovereignty, we become more than fools; we become criminals.
Ted Olsen is online managing editor of Christianity Today.
Related Elsewhere:
This column appeared in the magazine's March print issue as the second entry of "Weblog in Print," CT's effort to duplicate on paper our popular online Weblog feature. The first entry, "A Theoblogical Revolution," appeared in the January 2004 issue (and was posted online January 16). Weblog revisited that column last week in an entry titled, "New Kids on the Blog."
Have something to add about this? See something we missed? Share your feedback here.
Our digital archives are a work in progress. Let us know if corrections need to be made.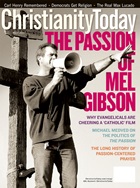 This article is from the March 2004 issue.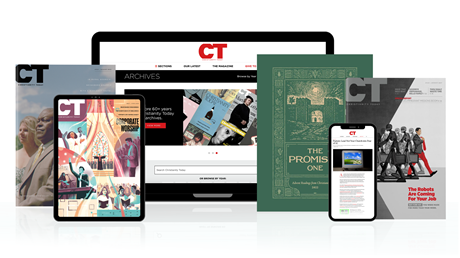 Annual & Monthly subscriptions available.
Print & Digital Issues of CT magazine
Complete access to every article on ChristianityToday.com
Unlimited access to 65+ years of CT's online archives
Member-only special issues
Subscribe
Misfires in the Tolerance Wars
Misfires in the Tolerance Wars