Though critics of President George W. Bush's religion have largely accused him of being too religious, in the waning months of the presidential campaign, analysis and commentary pieces now say he's not religious enough, and is thus out of step with his evangelical base.
A recent front-page story in The Washington Post explained that Bush himself uses neither the words evangelical nor born again to describe himself. "He has revealed only the barest outline of his beliefs, leaving others to sift through the clues and make assumptions about where he stands," Alan Cooperman wrote, noting that no one knows his positions on biblical authority, the exclusivity of Christ, or other doctrines.
Paul Kengor, author of God and George W. Bush, wrote in a San Francisco Chronicle op-ed, "In many ways, Bush's brand of Christianity is more liberal than it is conservative, though overall he is probably theologically moderate." He cites Bush's statements that he worships the same God as Muslims and that people can be good without God. "I've never encountered a President with a faith as ecumenical as Bush's," Kengor said.
But one of the least-reported aspects of Bush's faith is his belief that Mideast terrorists are not Muslims. "I don't think people who would believe in an Almighty God would slit somebody's throat, just like that," he told Time. "I believe that they use religion as a justification for their ideology. But I don't view killers as truly religious people."
Using similar logic, some are saying John Kerry isn't a bad Catholic—because he's not a Catholic. "If your personal beliefs contradict the Church's definition of the Catholic faith, then you are not a Catholic, any more than I am a Buddhist if I believe in egotism and war, or a Marxist if I believe in the stock market," Peter Kreeft told The Boston College Observer in April. "That's not a personal insult, just a rational label."
Bush is under the same criticism. More than 100 Methodists have petitioned the United Methodist Church (UMC) to revoke his membership (and that of Vice President Dick Cheney) over "chargeable offenses of crime, immorality, disobedience to the order and discipline of the UMC, and dissemination of doctrine contrary to the established standards of doctrine of the UMC."
Meanwhile, prominent Manhattan minister James Forbes suggests that Bush isn't even a Christian. "You can claim to be religious, but if you don't care about justice or you don't implement policies to bring more justice to the poor, if you don't understand truth in politics, if you don't have a commitment to quality education for all people … that is not the Christianity I read about in the Holy Book," the Riverside Church pastor told Newsweek.
"We'd be much better off if everyone, including me, would avoid using such broad labels whenever possible," says Kansas City Star columnist Bill Tammeus. "To say I'm a Christian tells you little because the umbrella of Christianity is big enough to make room for the roughly 2 billion people in the world who identify ourselves that way."
But C.S. Lewis would have disagreed. "When a man who accepts Christian doctrine lives unworthily of it, it is much clearer to say that he is a bad Christian than to say he is not a Christian," Lewis wrote. But the same cannot be true with one who does not accept Christian doctrine. Lewis warns that to call someone a Christian because he is "close to the spirit of Christ" changes the appellation from a clarifying statement of fact to a useless opinion. "In calling anyone a Christian they will mean that they think him a good man," Lewis wrote. "We already have the word good. Meanwhile, the word Christian will have been spoiled for any really useful purpose it might have served."
For his part, Jesus challenges both belief and action: "Not everyone who says to me, 'Lord, Lord,' will enter the kingdom of heaven, but only he who does the will of my Father who is in heaven. Many will say to me on that day, 'Lord, Lord, did we not prophesy in your name, and in your name drive out demons and perform many miracles?' Then I will tell them plainly, 'I never knew you. Away from me, you evildoers!'"
At that point, labels won't seem to matter much at all.
Ted Olsen is online managing editor of Christianity Today.
Related Elsewhere:
This column appeared in the magazine's November 2004 print issue as the fifth entry of "Weblog in Print," CT's effort to duplicate on paper our popular online Weblog feature. Earlier entries include:
Pro-Abortion Madness | The abortion lobby has abandoned its rationales amid pro-life gains. (Aug. 17, 2004)
Grave Images | The photos from Abu Ghraib have reopened debate on the power of pictures.
Misfires in the Tolerance Wars | Separating church and state now means separating belief and action (Feb. 24, 2004)
A Theoblogical Revolution | Billy Graham's vision goes from print to online, then back again. (Jan. 16, 2004; Weblog update: "New Kids on the Blog," Feb. 13, 2004)
Have something to add about this? See something we missed? Share your feedback here.
Our digital archives are a work in progress. Let us know if corrections need to be made.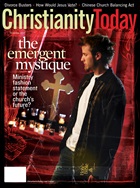 This article is from the November 2004 issue.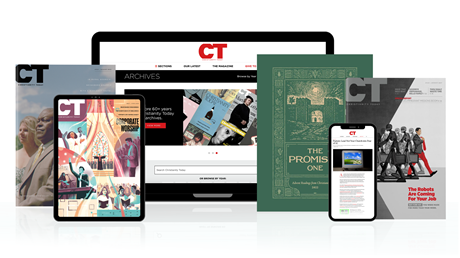 Subscribe to Christianity Today and get access to this article plus 65+ years of archives.
Home delivery of CT magazine
Complete access to articles on ChristianityToday.com
Over 120 years of magazine archives plus full access to all of CT's online archives
Subscribe Now
Bad Believers, Non-Believers
Bad Believers, Non-Believers