Imagine you have just suffered abuse at the hands of a dictatorship, but have somehow managed to escape to the United States. Afraid you will be persecuted again, you apply for asylum status. You are sent to one of nineteen facilities—including six county jails—run by the Department of Homeland Security, which processes your claim.
The authorities sometimes handcuff you, though you have done no wrong. If the guards deem you a discipline problem, they'll put you in solitary confinement—so you keep quiet.
You have no money or connections to hire an attorney, so you argue your case alone. The immigration judge looks over your claims quickly, and next thing you know, you are being shipped back to your home country.
Sadly, this scenario is being repeated far too often, according to a report released in February by the U.S. Commission on International Religious Freedom (USCIRF).
Preeta D. Bansal of the USCIRF says there are "serious and systemic" problems with handling people with legitimate claims of asylum. These problems may lead to "the improper removal of refugees to countries where they may face persecution." For example, the study found that asylum seekers with attorneys are 11 times more likely to gain asylum than those without.
Since September 11, 2001, U.S. officials have made it harder and harder for refugees—whether political or religious—to gain asylum. In the late 1990s, the United States admitted 70,000 to 120,000 refugees each year, based on applicants' legitimately held fear of abuse if they returned to their home countries. But in fiscal year 2003, just 11,434 refugees received asylum.
Unfortunately, just days after the USCIRF report was released, the House of Representatives passed a bill called the "REAL ID Act of 2005" (H.R. 418) that has advocates for refugees outraged. The main purpose of REAL ID is to establish federal security controls over state driver's licenses, because fake licenses may present a security risk.
World Relief, which settles more refugees in the United States than any other agency, decries what it calls REAL ID's "new, almost impossible evidentiary standards for asylum applicants and expanding the definition of excludability" to include asylum seekers who were child soldiers, forced conscripts, and innocent wives and children.
Preserving America's security by protecting its borders is a legitimate concern, and many officials are worried that President Bush is not doing enough. However, the President's support for REAL ID (in exchange for Congress's promise to drop the annual quota on the number of asylum recipients) is the wrong approach.
Our national mood toward outsiders is turning chilly. In Arkansas, Republican legislator Jim Holt, a Christian, is backing a bill that would deny all state services to people who cannot provide proper documentation.
For Christians, the larger issue is clear. The Old Testament is peppered with God's commands to protect aliens. "You shall not wrong a sojourner or oppress him," Israel is told, "for you were sojourners in the land of Egypt." It's not always easy to decide how best to do that while protecting our security, but right now, the sojourner is getting the raw deal.
Our digital archives are a work in progress. Let us know if corrections need to be made.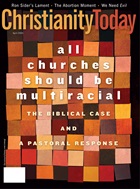 This article is from the April 2005 issue.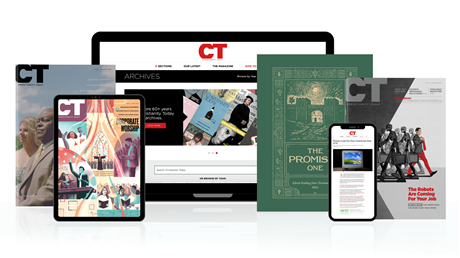 Find hope and historical insight. For a limited time, explore 60+ years of CT archives for free!
Daily devotions from Timothy Dalrymple during this pandemic.
Hundreds of theology and spiritual formation classics from Philip Yancey, Elisabeth Elliot, John Stott, and more.
Home delivery of new issues in print with access to all past issues online.
Join now and get print issues access to archive PDFs.
Aliens in Our Midst
Aliens in Our Midst