Editor's note: Jim Jewell of Rooftop MediaWorks wrote this article to promote the ministry of LifeQwest, a Houston-based ministry that works in Mongolia.
As a huge red-ball sun sets through the brown haze, the frozen Mongolian capital of Ulaanbaatar, a sprawling city ringed by the majestic, snow-covered Hentiyn Mountains, prepares for another winter night. Many of the nearly 1 million people crowd into crumbling Soviet-era apartment buildings, heated by two immense underground power plants that belch smoke into the valley. Others huddle into hovels that climb the hills on the outskirts of the city, burning coal and wood fires to ward off nighttime temperatures that will sink to 30 degrees Fahrenheit below zero.
As dusk turns to darkness, boys throw themselves on passing trash lorries. They get first dibs on the new booty—metal, glass bottles, cans, and anything else that can be resold—at the dump. The garbage trucks race up a winding, gutted dirt road through neighborhoods of small, dilapidated homes barely visible through the smoky air. At the top of the hill is an apocalyptic vision of street urchins huddling around open fires, sorting through trash heaps strewn across a barren landscape.
Even with the temperature descending from frigid to glacial, the children are not bundled as Western visitors are—in polar jackets, thermal underwear, fur-lined boots, and Thinsulate gloves. The kids have only an extra layer of ragged clothing, or, at best, a light winter coat and thin gloves. Some have tennis shoes. A police officer tells the children how they can escape the cold at the child identification center. Members of a church group invite one of the boys to dinner, but he refuses, for unknown reasons.
When the temperature drops to unbearable levels, the underground system of hot-water pipes provides a subterranean labyrinth of survival throughout the frozen city. After 10 p.m., a former street kid led our group to several underground pipe junctions where children spend the night. In one, eight children—seven boys and one girl—were tucked into openings and crevices over, under, and around the huge water pipes. After spending the day in the open markets, it is at least a warm place to sleep. But the stench of sewage fills your nostrils and clings to your clothes. The children—some wearing dirty Nike swooshes—tuck their filthy hair under stocking caps.
"A decade ago, homeless children were virtually unknown in Mongolia," says Dean Hirsch, president of World Vision International, which has numerous programs in the country. "The minimal safety net of the Communist state unraveled after 1990, as the nation moved to a market economy."
For thousands of abandoned Mongolian children, the struggle is intense. The jobless rate is 20 percent and the average annual income per person is $390. Stop and look into the stairwells, sewers, and open markets and you will see them. There are an estimated 3,000 children living on the streets here, the victims of an economy in crisis and a society adrift. Following centuries of nomadic existence and 70 years of Soviet atheism, brutality, and neglect, Mongolia is in search of its soul.
As Mongolia lurched from the dreary certainties of communism to the risks of capitalism in the early 1990s, its children suffered. As government subsidies dried up, the "vodka culture" left by the Soviets kicked in—increasing domestic violence amid the country's array of social ills.
With the barely visible social-service structure unable to provide much help to street kids, expatriate Christian organizations and the fledgling national church started programs in the major cities.
"As we began planting churches in 1996, we kept discovering the desperate needs of these children and the lack of lifesaving services of any kind," said Jerry Smith, head of LifeQwest, a Houston-based Christian ministry that rescues children and assists families in Ulaanbaatar and Darhan.
Helping the needy is the most urgent ministry of the church in Mongolia.
Fast Church Growth

With no Christian presence to speak of even before the Communists seized control, Mongolia today has one of the smallest but fastest-growing churches (15 percent annually) in the world. Christians here are gaining a foothold in one of the world's darkest spiritual outposts.
A little more than a hundred miles northwest of Ulaanbaatar, 70 miles from the Russian border, it is standing room only at the Christian Fellowship Church in Darhan. Nearly 200 Mongolian Christians have walked from their apartments through the arctic cold to worship in a small, cement-walled rented room with dirty, wooden chairs, ringed by folding tables. Much of their spirited praise and worship music is familiar to Americans, although the Mongolian language is indecipherable to English-speakers.
Such expressions of Christian faith are finally taking root in this hard land where people are largely nonreligious, shamanic, or Tibetan Buddhist. There are some 20,000 Christians among a population of 2.7 million.
Historically, church growth has been extremely difficult. During the Middle Ages there were small numbers of Nestorian Christians, who eventually died out. Small groups from the London Missionary Society arrived in Mongolia in 1817, but by 1924 missionaries had still not planted churches and had to leave the country.
No religion thrived during seven decades of Communist rule. In the 20 years following the Soviet takeover in 1921, persecution slashed the ranks of the Buddhist clergy from 150,000 to perhaps fewer than 100 (now up to approximately 3,000). "It is a difficult environment in which to build strong churches, after generations of official atheism," LifeQwest's Smith said.
When Mongolia established a new, democratic government in 1990, reformers wrote religious freedom into the constitution, opening a new mission field to the church. In 1989, according to Operation World, there were only four known Christians in Mongolia. The Southern Baptist International Mission Board went in first. Christian groups have begun evangelistic work in the major cities—Ulaanbaatar (pop. 774,000), Darhan (pop. 85,000), and Erdenet (pop. 80,000)—although there are now small churches in almost all of Mongolia's 22 provincial centers.
The Mongolian church consists mostly of independent congregations, such as Christian Fellowship in Darhan, which started in 1991. Its pastor, Bat-uljii, says it was the first Christian congregation outside of Ulaanbaatar. As a college student, Bat-uljii had an English instructor who had come to know Christ through a Christian missionary who taught her English.
"We got upset when we learned she was a Christian," Bat-uljii says. "'We are Buddhists,' I said to my friends, and we made plans to throw her out of the school. But when we went to her to confront her after class, and we asked her if she was a Christian, she responded so enthusiastically. She grabbed her Bible and began going through it with us, and she invited us to come to her home for coffee."
"It wasn't long before I'd given my life to Jesus Christ and began Bible college," Bat-uljii says.
By 1994 the number of Christians in Mongolia stood at 2,000. Joint Christian Services (JCS), an umbrella group for 15 agencies doing relief, development, and other ministries, estimates the presence of 230 churches or Christian groups meeting for Sunday services nationwide.
"The church that is emerging doesn't have the sense of being the birth child of any denomination," says Gary Edmonds, secretary general of the World Evangelical Alliance. "The Mongolian church has its own identity."
Still, there is an urgent need for trained church leaders, pastors, and teachers, and the young church needs a solid biblical foundation. As in other countries outside the West, many pastors are overworked and have little time or money for theological study.
"A major problem is that there is no salary for the pastor and staff, so they must do income-producing work, taking them away from their role as pastor," says Battagos, pastor of Glory of Jesus church in Darhan. (Mongolians typically have one name.) Battagos has attended a 10-day course, which is offered once a year, in Ulaanbaatar.
A small Bible college in Ulaanbaatar is the only in-country institution providing theological schooling. Most church leaders cannot afford to attend for long periods.
Like the rest of the country (which has a median age of 23), most church leaders here are young. "The early converts were in their teens," Edmonds says. "Today, young men in their 20s and 30s are the most mature believers in the churches. They are the leaders. They are one book ahead of their flock."
Missionaries are responding to the church's and the country's needs. Today, 70 missionaries are related to JCS. Asian workers have an even more prominent presence. JCS executive director Bill Manley says 150 South Korean missionaries work in the capital.
Meeting Needs

As noted above, it is the work with street children that is especially impressive.
With 45 foreign clergy and monks, the Catholic Church Mission in Mongolia runs a host of free social projects, including kindergartens, English classes, a technical school, soup kitchens, two farms, and a care center for 120 disabled children. Such work will be needed for the foreseeable future.
"It's been a dark time in Mongolia following the change of government and the collapse of the economy," Christian Fellowship's Bat-uljii says. "People have had little consideration for each other, so when we demonstrate the love of Christ for others, it is noticeable, and it makes a difference."
In Darhan, 15 youngsters swarm visitors at an apartment as a newly rescued child joins their family of orphans and abandoned children. The bounding children are animated and healthy, and they practice their English on anyone who will listen. They are the residents of one of five children's homes run by LifeQwest. Although the homes are officially full, missionaries never turn away a child whom police have swept from the streets.
Their new sister is a 4-year-old girl with closely cropped hair and an earnest, hopeful look. She didn't know her name, so she received the name Shanea, which means "new." Shanea was with a group of children in the market, an open-air series of fruit and sundry stands in a greasy and cluttered area that looks like the back lot of a factory. Shanea's mother abandoned her.
Fortunately, this group of Mongolian Christians brought her to a place where she will be cared for, nurtured, and loved. There are huge societal ills to cure, but in the lives of rescued children and the efforts of a young national church, the journey to a Mongolian morning has begun.
Jim Jewell, a writer and public-relations professional, was hired by LifeQwest, a ministry based in Houston, to report on the ministry's work in Mongolia. Jewell visited the country last year.
Related Elsewhere:
Joint Christian Services is a consortium of Christian organizations in Mongolia.
More about LifeQwest's ministry in Mongolia is available from their website.
The tsunami in the Indian Ocean has produced many homeless children that Christians are attempting to care for:
Weblog: Hey, Preacher, Leave Those Kids Alone | Plus: Episcopal bishops' "regret," Georgia ordered to remove "religious" evolution stickers, and other stories from online sources around the world. (Jan. 14, 2005)
Weblog: Mission Agency Airlifts 300 Muslim Tsunami Orphans | Plus: ELCA report recommends status quo on homosexuality, miracle mosques, and other stories from online sources around the world. (Jan. 13, 2005)
Tsunami Weblog: UNICEF Confirms the Kidnapping of Tsunami Orphans | Plus: Ake Green condemns Phelps's attacks on gay Swedes, tax deduction deadline extended for tsunami donations, Muslim radicals provide relief, and other stories from online sources around the world. (Jan. 07, 2005)
More CT articles on Mongolia include
Eager Christians snatch up 10,000 Mongolian Bibles | Newly translated Bible encourages Christians who lived under Communist persecution. (Sept. 28,2000)
Mongolia Gives Local Christian 13-Year Prison Sentence | Ethnic Kazakh indicted for 'wrong religious propaganda' (April 10, 2000)
Mongolian Translators Discredit 'Religious Detention' Documents | Identity and whereabouts of Christian Marat Kojash still unconfirmed. (May 17, 2000)
Have something to add about this? See something we missed? Share your feedback here.
Our digital archives are a work in progress. Let us know if corrections need to be made.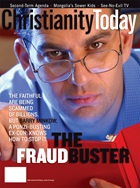 This article is from the January 2005 issue.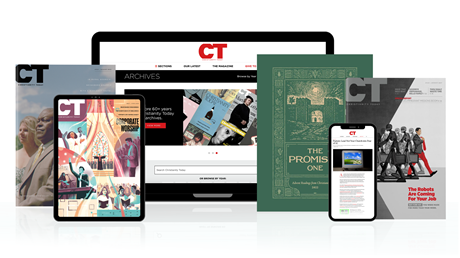 Subscribe to Christianity Today and get access to this article plus 65+ years of archives.
Home delivery of CT magazine
Complete access to articles on ChristianityToday.com
Over 120 years of magazine archives plus full access to all of CT's online archives
Subscribe Now
Children Huddled in Crevices
Children Huddled in Crevices