true
"All things change/never rest, never sure/what is worth fighting on for/all things change/never rest, never sure/what is worth hangin' on for/you might be there/God knows"
—from "All Things Change"
On what's technically his solo debut (unless you count his one-album, post-Smashing Pumpkins diversion with Zwan), Billy Corgan has a surprise for longtime fans—a shortage of rage (but still plenty of his trademark whine). TheFutureEmbrace is, according to Corgan, "an album of hope" representing his "desire to make music to stand and to fight for."
Welcome to the kinder, even (possibly) gentler world of Billy Corgan, the solo artist. This certainly isn't the same guy who in his mid-'90s Smashing Pumpkins heyday declared with a snarl "Despite all my rage I'm still just a rat in a cage" on what's now one of the most iconic tracks of the grunge era. Instead, he's painting an inward, more revealing picture of a life ripe with biblical imagery and (gasp) a more sunny, mature worldview.
Corgan's new way of looking at things begins not with the music itself, but with the album's artwork. Instead of using heavy make-up to cover the wine-stained scars on his arm and hand in previous photo shoots, he now ditches the foundation and frills for a look at the real Corgan, flaws and all. Along those same get-to-the-core-of-the-"real"-artist lines, he continues this introspective jaunt on his official website, reflecting on his Pumpkins past, telling his life story, and tying those experiences to the present—giving fans a greater understanding of where he's coming from with TheFutureEmbrace.
In a recent cover story in Paste Magazine, Corgan was more revealing—spiritually speaking. He told Paste, "I was raised a Christian, but ...
1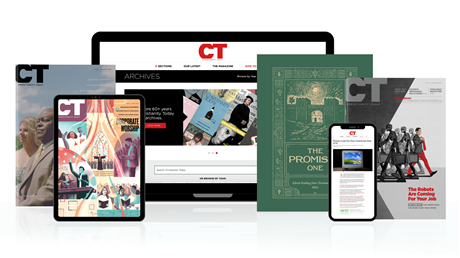 Find hope and historical insight. For a limited time, explore 60+ years of CT archives for free!
Daily devotions from Timothy Dalrymple during this pandemic.
Hundreds of theology and spiritual formation classics from Philip Yancey, Elisabeth Elliot, John Stott, and more.
Thought journalism that inspires you to think more deeply about your faith.
Join now and get print issues access to archive PDFs.
TheFutureEmbrace
TheFutureEmbrace