true
Jesus Christ is one controversial movie character.
One year ago, director Mel Gibson's The Passion of The Christ was released amid a firestorm of controversy not seen since … well, since Martin Scorsese's The Last Temptation of Christ in 1988.
While The Passion raked in over $600 million in worldwide box-office receipts, making it 25th on the list of highest-grossing films of all time, its impact extended far beyond the bottom line. And now that impact has been captured on the aptly titled documentary, Impact: The Passion of The Christ, now available on video after a very limited release in Sacramento-area theaters.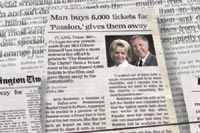 In the film, director Tim Chey takes viewers around the world to explore the passion behind The Passion. Chey starts his documentary in Dallas, where local businessman Arch Bonnema was so moved by his preview of The Passion that he purchased 6,000 tickets - $42,000 worth - to give away on the film's opening day. Chey documents the long lines, TV crews, and anticipation surrounding the movie's midnight premiere, reminding viewers that The Passion was a true cultural phenomenon, especially among the evangelical Christian subculture.
But The Passion also stirred phenomenal controversy, and Impact addresses the hype through interviews with an impressive cross-section of influential religious and popular spokespeople. These include representatives of the Catholic League, Jews for Jesus, the National Association of Evangelicals, the Simon Wiesenthal Center, the Southern Baptist Convention-and David Robinson, former professional basketball player for the San Antonio Spurs and a self-professing Christian.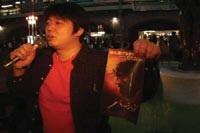 Chey also takes his cameras to London, Tokyo, Oslo, Bombay, Seoul, and Bangkok, documenting the interest (or lack thereof) stirred by The Passion, and the movie's role in evangelistic outreach efforts around the world. Chey must have had some connection to Campus Crusade for Christ, as its staff members appear as his primary (and sometimes sole) interviewees in many countries. (In addition, a portion of all proceeds from DVD sales will benefit CCC.)
Although viewers can understand Impact without having seen The Passion, the documentary assumes familiarity with the film, or at least with the hype surrounding it. Chey's narration and interviews adequately summarize the rhetoric, although some segments are a bit overlong. In addition, while no documentary is truly unbiased, at times some of Chey's interview questions seem unnecessarily leading.
The most powerful segment in Impact is the story of Dan Leach, a 21-year-old Texas man who saw The Passion and was so moved that he turned himself in for the murder of his pregnant girlfriend, in a case that had been ruled a suicide and closed by local authorities. Leach's redemption-which comes despite a 75-year prison sentence-would have been a moving conclusion to a very worthy documentary.
Unfortunately, Impact doesn't stop there.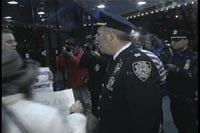 During the first hour of the film, Chey largely refrains from editorializing. Shortly after Leach's story, however, the movie takes a completely different tone. Chey calls his film a "commentary," not a documentary, and that certainly becomes the case in the last 30 minutes as Chey reverts to leading questions, biased commentary and a sarcastic tone that would make Michael Moore proud.
In fact, Chey completely abandons his original subject in favor of a direct attack on Moore and his 2002 documentary, Bowling for Columbine. Chey subjects viewers to extended footage from the 1999 Columbine High School shootings, as seen through the school's video cameras, recorded 911 calls and sheriff's file videos of the teenaged killers.
Chey attacks Moore's assertion that the Columbine tragedy was the result of inadequate gun-control laws, countering that the shooters would not have committed their crimes if they had known Jesus Christ. Chey ties Columbine to The Passion through theater-lobby and living-room interviews with Darryl and Sandy Scott, parents of Columbine victim and devout Christian, Rachel Scott.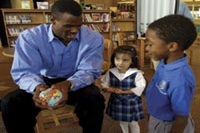 While Chey's argument against Moore certainly merits discussion, the manner in which he makes it is decidedly and disappointingly Moore-ian. Even the interview footage changes tone, as earlier subjects now come across as more abrasive and dogmatic. While Impact closes with another story of a repentant murderer-this one a Norwegian neo-Nazi-the film's earlier power is gone, having disappeared when Chey turned it toward his own agenda.
Impact: The Passion of the Christ feels like two movies in one. The first is an hour-long documentary that effectively explores the impact of Mel Gibson's movie and Jesus' ultimate sacrifice. The second is a biased short film that seems to forget both and does more to demonstrate why some people dislike Christians so much.
The film is available for DVD at the official website. Proceeds benefit Campus Crusade for Christ.
Talk About It
Discussion starters
Have you seen

The Passion of The Christ

? If so, what was your response to it?


What was the most powerful story told in the film? What made it so potent?


Do you agree with director Tim Chey's conclusions in

Impact

? Why or why not?


Do you think Christians are portrayed unfairly or inaccurately in the media? Why or why not?


The Family Corner
For parents to consider
This film is not rated. This movie does include actual video footage related to the Columbine High School killings. Younger viewers who are not familiar with the subject matter will probably not understand this documentary.
Copyright © 2005 Christianity Today. Click for reprint information.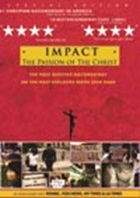 Browse All Movie Reviews By: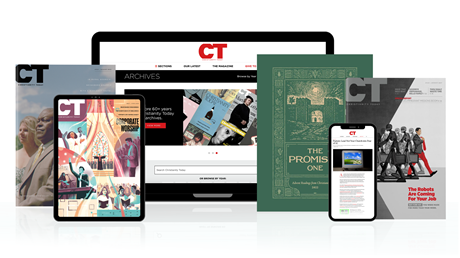 Subscribe to Christianity Today and get access to this article plus 65+ years of archives.
Home delivery of CT magazine
Complete access to articles on ChristianityToday.com
Over 120 years of magazine archives plus full access to all of CT's online archives
Subscribe Now
Impact: The Passion of The Christ
Impact: The Passion of The Christ