Christians reaching out to help tsunami victims in Sri Lanka and India are facing dangers of their own.
In Sri Lanka, Hindu militants burned the houses of many Christians following a January 8 grenade attack on a funeral in the rebel-controlled east. Police attribute the first attack, which killed three people and injured more than 30 others, to religious tensions between Hindus and Christians.
A senior church leader who requested anonymity told CT, "We [were able to] keep this [latest] incident out of the news. It was the responsible thing to do under the circumstances. If reported [at the time], it would have led to serious problems and violence."
Also in Sri Lanka, Jathika Hela Urumaya, the nationalist Buddhist political party, wants the government to control the huge sums of money pouring in for Christian organizations. Christian leaders are cautious as they do their work.
"We are not linking evangelism with the relief work," said Godfrey Yogarajah of the National Christian Evangelical Alliance of Sri Lanka. "It's a moment to demonstrate the love of God, and we are doing that on the humanitarian level. People are very grateful and cordial towards Christians' help."
Ajith Fernando of Youth for Christ agreed. "Christians by and large have been very sensitive," Fernando said. "Our approach has been not to practice overt evangelism."
Fernando said Christian efforts are being noticed. "Christians have been cleaning temples and working with other faiths," Fernando said. "The sincere efforts of the major Christian groups [have been] appreciated."
In hard-hit Nagapattinam, India (CT, February, p. 30), Hindu radicals from the Vishwa Hindu Parishad (World Hindu Council) are posting notices accusing Christian pastors by name of converting victims.
Religious opponents "are trying to create mischief, but we are focusing on relief work," said S. Pandian, coordinator with the Evangelical Fellowship of India Commission for Relief. "The building of temporary shelters is in full swing, and the Christian NGOs [nongovernmental organizations] are busy providing money and boats."
Relton Samuel, World Vision's relief team leader in Nagapattinam, looks exhausted. And no wonder.
"We are providing relief to 12,000 families in 23 villages," Samuel said. "Some people are trying to create religious tensions, but we are concentrating on our task."
John Dayal of the All India Christian Council told CT, "The authorities are using the police to seize the relief aid and are acting with an anti-Christian bias."
K.P. Yohannan of Gospel for Asia said building houses for the homeless and providing means to make a living for the thousands of widows and orphans are not sufficient.
Yohannan told CT, "We don't close our eyes to suffering. But without fear or shame, to each victim we serve we will give a copy of the New Testament. Our job is to give witness to the Lord wherever we go, tsunami or no tsunami. This is our call."
Related Elsewhere:
Our full coverage of the Indian Ocean tsunami includes:
Tsunamis and Birth Pangs | Let's not bash traditional Christian answers to disaster, only keep them in context.—A Christianity Today editorial (Jan. 13, 2005)
Indonesian Christians in NYC Gather Money, Pray for Spiritual Healing | Church thankful that few friends and family were in worst-hit areas. (Jan. 03, 2005)
Church Building and Its Members Reported Swept to Sea | Horrific and hopeful stories emerging from Sri Lankan Christians. (Jan. 03, 2005)
Sri Lanka Bible College Aiding Victims, Churches | More than 30,000 of island nation's 20 million people dead. (Jan. 03, 2005)
India's Christians Prominent in Casualties and Aid | Velankanni basilica, Christian fishermen among hardest hit. (Dec. 30, 2004)
Disaster Prompts 'Neighborly Love' | The director of Youth for Christ in Sri Lanka meets Christian survivors straining to deliver aid to victims despite their own losses. (Dec. 30, 2004)
Tsunami Survivors Desperate for Aid | Christian groups worldwide mobilize massive relief effort to South Asia. (Dec. 29, 2004)
Our tsunami weblog rounded up dozens of articles seeking meaning in the disaster.
Tsunami Weblog: Combining the Gospel with Aid | Plus: Tensions increase between Muslim militants and aid workers; Christian, Hindu groups fighting to help; Churches giving aid; more theodicy debates; and more articles from online sources around the world. (Jan. 11, 2005)
Tsunami Weblog: UNICEF Confirms the Kidnapping of Tsunami Orphans | Plus: Ake Green condemns Phelps's attacks on gay Swedes, tax deduction deadline extended for tsunami donations, Muslim radicals provide relief, and other stories from online sources around the world. (Jan. 07, 2005)
Tsunami Weblog: S. Korea Worries Christian Relief Groups May Face Terror Attacks | Plus: Where was God in the disaster? Churches giving aid, and orphaned children kidnapped. (Jan. 06, 2005)
Tsunami Weblog: The World Seeks Meaning | Is God to blame for the tragedy? Plus: the recent tsunami updates, ministry amid the wreckage, and Christians give $millions in relief. (Jan. 05, 2005)
Tsunami Blog: World Vision's $50 Million Goal | Plus: Commanding the wave to stop in Jesus' name, missing sponsorship kids, and other stories of faith and works in the wake of tragedy. (Jan. 05, 2005)
Have something to add about this? See something we missed? Share your feedback here.
Our digital archives are a work in progress. Let us know if corrections need to be made.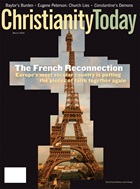 This article is from the March 2005 issue.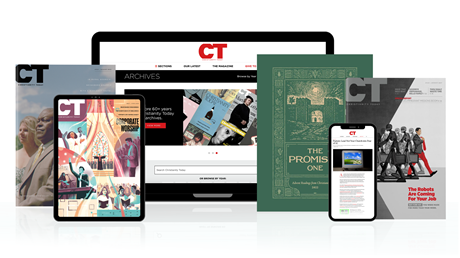 Subscribe to Christianity Today and get access to this article plus 65+ years of archives.
Home delivery of CT magazine
Complete access to articles on ChristianityToday.com
Over 120 years of magazine archives plus full access to all of CT's online archives
Subscribe Now
Tsunami Complications
Tsunami Complications