The published version of Baylor University's 10-year plan, Baylor 2012, is a hefty document. Bound and colorfully printed on quality paper, it's eleven inches square, a half-inch thick, and weighs in at almost two pounds. But heftier by far is the vision it sets forth, a vision that may yet prove too heavy for Baylor to bear.
From its inception, Baylor 2012 has been controversial, not least because of the assertive style of its champion, President Robert Sloan. Of all the adjectives one finds attached to a university president's name, embattled is among the least welcome. Yet since embarking on Baylor 2012, Sloan's name has seldom appeared in public without some such modifier.
Taken public in 2002, Baylor 2012 represents a stirring call to raise Baylor into the company of American's premier research universities, while at the same time rendering it more pervasively Christian. With dual aspirations like that, it's no wonder Sloan ran into a buzz saw.
The most serious divide at Baylor is not about buildings, debt, tuition, or even presidential style. It's about the relationship between faith and learning.
To catch a glimpse of this divide, listen to one of Sloan's presidential predecessors weigh in on the current debate: "Faculty are not here to engage in religiosity. They're here to teach algebra, political science, the best way they know how, which is to me the Christian way to do it." According to this view, faith and learning operate in separate spheres and ought not be mixed. Doing so does a disservice to both learning and faith.
Now listen to Sloan. No corner of the university, he says, can escape the "all-inclusive claims of the lordship of Jesus Christ." Baylor 2012 thus calls for "a robust integration of Christian faith and the intellectual life," not merely in the traditional disciplines "such as religion, literature, and philosophy," but also in "music, art, history, and the social and physical sciences, as well as in professional areas." Those who are uncomfortable with this sort of thing, Sloan says in his uncompromising way, "are just going to have to be uncomfortable with it."
There you have it. If not the lone issue, this was the bedrock issue. Did Sloan push too hard, resort to power too often, taking Baylor dangerously out on a financial limb? Or was he a visionary implementing a "Build it and they'll come" strategy? Time will tell. But in the end, it was Sloan's faith-learning agenda more than anything else that caused his opposition to dig in. Robert Sloan "changed the role of religion at Baylor," one critic lamented. Much of the rest is theater.
Baylor's governing board has insisted they stand behind Baylor 2012, but it remains to be seen what they mean. If the root problem really was the agenda and not the man, will the next president be any more successful in furthering it? In other words, can the turmoil at Baylor be resolved while continuing to move Baylor 2012 forward?
Or more basic still, are the dual aspirations of Baylor 2012 even compatible? No institution has accomplished its twin agenda yet, for the very reasons so evident in Baylor's recent experience. The question is, given the size, complexity, and astonishing costs inherent in becoming a first-rank research university, are there sufficient personnel and resources to enable such an institution to be systemically Christian?
That famous philosopher Charlie Brown once bemoaned, "There is no heavier burden than great potential." By such a measure Baylor 2012 represents a heavy burden indeed. Let us all pray that the Baylor community can find a way to shoulder it.
Duane Litfin is the president of Wheaton College in Illinois and the author of Conceiving the Christian College (Eerdmans, 2004).
Related Elsewhere:
Vision Minus the Visionary | Why all Christians have a stake in the recent resignation of Baylor's president.
And a related article
Don't Bury Baylor | Sloan's resignation doesn't mean secularism won the day.
Christianity Today's original coverage and analysis of Baylor's change in president:
Baylor's Sloan: 'It's Time for Someone New'| Controversial president to become university chancellor in June. (Jan. 21, 2005)
SPEAKING OUT
Springtime for Baylor Still Lies Ahead | Sloan's move out of the presidency isn't bad news. A view from inside Baylor. (Jan. 21, 2005)
Baylor University has video and transcripts from Sloan's resignation press conference.
Baylor's official statement regarding about the change, and that of the student body president, is available from Baylor University's website.
More about Baylor 2012, including the full document and other resources, is available from the university's website.
Past Christianity Today coverage of the Battle for Baylor includes:
2012: A School Odyssey | Baylor strives to go where no Christian university has gone before—in ten years (Nov. 22, 2002)
COMMENTARY
Nothing Personal | The dustup at Baylor is not about its president. It's about change. (July 26, 2004)
God and Man at Baylor | Even if Robert Sloan fails, what he has set in motion is irreversible. (June 24, 2004)
Christian History Corner: Breaking Down the Faith/Learning Wall | How the history of Christians in higher education has stacked the deck against Robert Sloan's "new Baylor" (Sept. 19, 2003)
More articles are available at our Battle for Baylor page.
Have something to add about this? See something we missed? Share your feedback here.
Our digital archives are a work in progress. Let us know if corrections need to be made.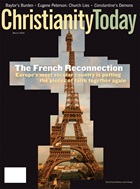 This article is from the March 2005 issue.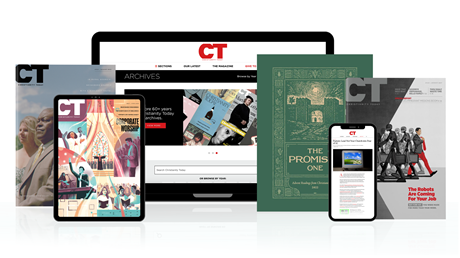 Subscribe to Christianity Today and get access to this article plus 65+ years of archives.
Home delivery of CT magazine
Complete access to articles on ChristianityToday.com
Over 120 years of magazine archives plus full access to all of CT's online archives
Subscribe Now
The Burden of 2012
The Burden of 2012