In the wake of the tsunami calamity, you would think relief and reconstruction would be uppermost in the minds of all concerned. Considering the overwhelming needs, you would think religious and political leaders from South Asia would accept any and all forms of assistance, no matter from where such aid comes.
You would think wrong.
Reports filtering out of South Asia suggest that the natural disaster has been closely followed by a human disaster—the unseemly efforts of religious radicals to protect their turf and exploit the tragedy to further their theocratic causes.
There have been some noble efforts at interfaith cooperation, and people of all faith groups are responding to this disaster with good works, but consider the following:
The government of Indonesia, fighting Islamist rebels, has restricted foreign aid workers in hard-hit Aceh province to two large cities. Aceh province, which is under Islamic law, is controlled by Muslim militants who have persecuted and chased off most Christian inhabitants.
Hindu militants torched many Christian homes following a January 8 grenade attack in an area under rebel control. Christians doing relief work are attempting to avoid violence.
South Korea's government has warned aid workers, many of them affiliated with Christian groups, not to engage in religious actions that could provoke Muslim radicals in Indonesia. A government spokesman acknowledged to the Associated Press that relief groups in Indonesia and elsewhere are "becoming a possible target of terror attacks."
Doing relief work in the name of one's religion is not wrong. Jesus told his followers that anyone who so much as gives a cup of cold water to a little child in his name would be rewarded. Much of the charity done in the world today is done in the name of religion—Christian, Muslim, whatever.
Asking relief workers to muzzle their religious convictions or get out is both unrealistic and unfair—both to the helpers and to those being helped. If religious freedom means anything, relief agencies must be free not only to help, but to explain why they are helping.
Of course, groups should not link any aid to conversion (standard practice for most Christian groups). We all know there is a time to speak and a time to be silent. Amid such a profound calamity, sometimes the best witness is a shoulder to cry on and not a sermon. Words, illustrated by tangible actions, can come later.
Christians in South Asia are an oft-persecuted minority, yet they are eager to serve with other faith groups in this tragedy. But will the militant Hindus, Muslims, and Buddhists let them?
The affected areas have long been difficult in terms of Christian witness. But as one missionary told The Philadelphia Inquirer, the disaster, though terrible, "is one of the greatest opportunities God has given us to share his love with people."
You would think.
Related Elsewhere:
Our tsunami weblog reported on South Korea's concern for religious aid workers.
President of Gospel for Asia K.P. Yohannan's comments on the opportunities God gave to share his love are available from the Philadelphia Inquirer.
Our full tsunami coverage includes:
Tsunamis and Birth Pangs | Let's not bash traditional Christian answers to disaster, only keep them in context.—A Christianity Today editorial (Jan. 13, 2005)
First Waves of Relief | Muslim-Christian hostilities. Competing for qualified labor. Handling record donations. These are just three obstacles Christian aid groups must navigate. (Jan. 17, 2005)
Bent but Not Broken | A pummeled church helps bury the dead and bring life to those who remain. (Jan. 14, 2005)
Seven Myths of Disaster Relief | What's really needed after a catastrophe. (Jan. 17, 2005)
Indonesian Christians in NYC Gather Money, Pray for Spiritual Healing | Church thankful that few friends and family were in worst-hit areas. (Jan. 04, 2005)
Church Building and Its Members Reported Swept to Sea | Horrific and hopeful stories emerging from Sri Lankan Christians. (Jan. 04, 2005)
India's Christians Prominent in Casualties and Aid | Velankanni basilica, Christian fishermen among hardest hit. (Dec. 30, 2004)
Our digital archives are a work in progress. Let us know if corrections need to be made.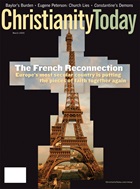 This article is from the March 2005 issue.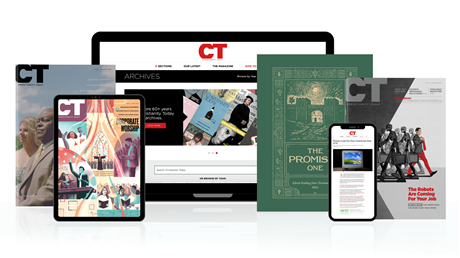 Find hope and historical insight. For a limited time, explore 60+ years of CT archives for free!
Daily devotions from Timothy Dalrymple during this pandemic.
Hundreds of theology and spiritual formation classics from Philip Yancey, Elisabeth Elliot, John Stott, and more.
Thought journalism that inspires you to think more deeply about your faith.
Join now and get print issues access to archive PDFs.
Sighs of Relief
Sighs of Relief